A United Call to Fight Land Degradation
A report from UNCCD CoP15
The devastating war in Ukraine is disrupting grain supplies and causing food prices to rise on a global scale. It dramatically exacerbates food insecurity, especially in developing countries.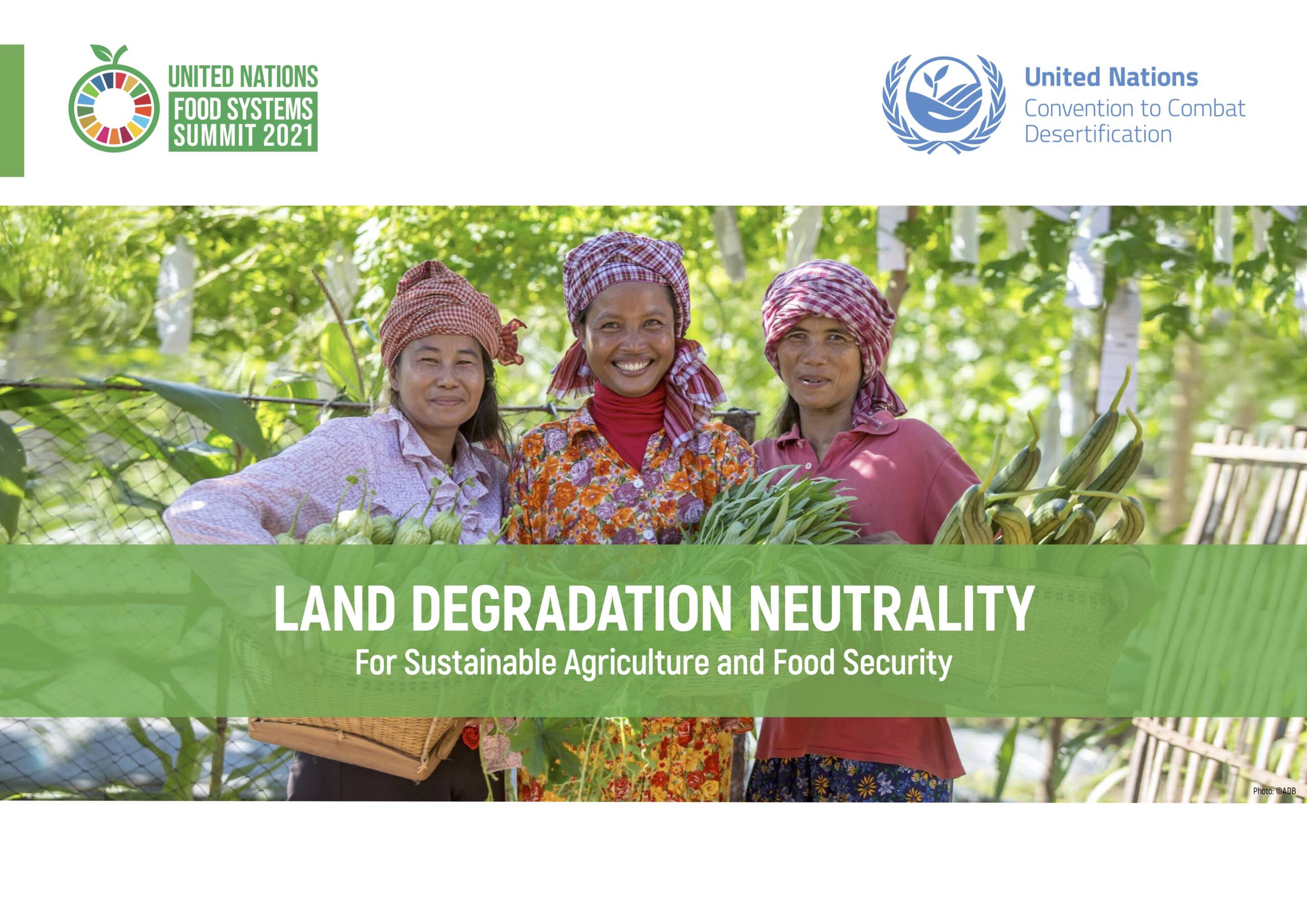 Land degradation is estimated to push global food prices up by an additional 30% in the next 25 years (see PDF on Land Degradation Neutrality).
With more than 95% of our food originating from fertile land, degrading land is a severe threat to food security and the achievement of Zero Hunger by 2030.
To address land degradation as one of the most pressing global environmental issues and ensure food security, we need to question immediately which drivers destroy our land and how we use and manage it at present. Land degradation will continue to get worse without rigorous, immediate action!
About the UNCCD
The United Nations Convention to Combat Desertification (UNCCD) as the only legally binding multilateral agreement related to land addresses these questions. It promotes sustainable land management as a powerful means to combat land degradation, desertification, and drought.
Achieving the UNCCD goal on land degradation neutrality by 2030 will bring us a big step closer to addressing land degradation as well as tackling interlinked issues such as food insecurity, climate change and biodiversity loss!
The recent UNCCD meeting
Last month, the 197 parties of the UNCCD convened in Abidjan, Côte d'Ivoire for the 15th Conference of the Parties to take action and negotiate the future global agenda on land.
"Meeting against the backdrop of multiple global challenges, including the worst-in-40-years drought in Eastern Africa, as well as food and economic crises fuelled by the ongoing COVID-19 pandemic and conflicts, countries have sent a united call about the importance of healthy and productive land for securing future prosperity for all."  – UNCCD Executive Secretary Ibrahim Thiaw –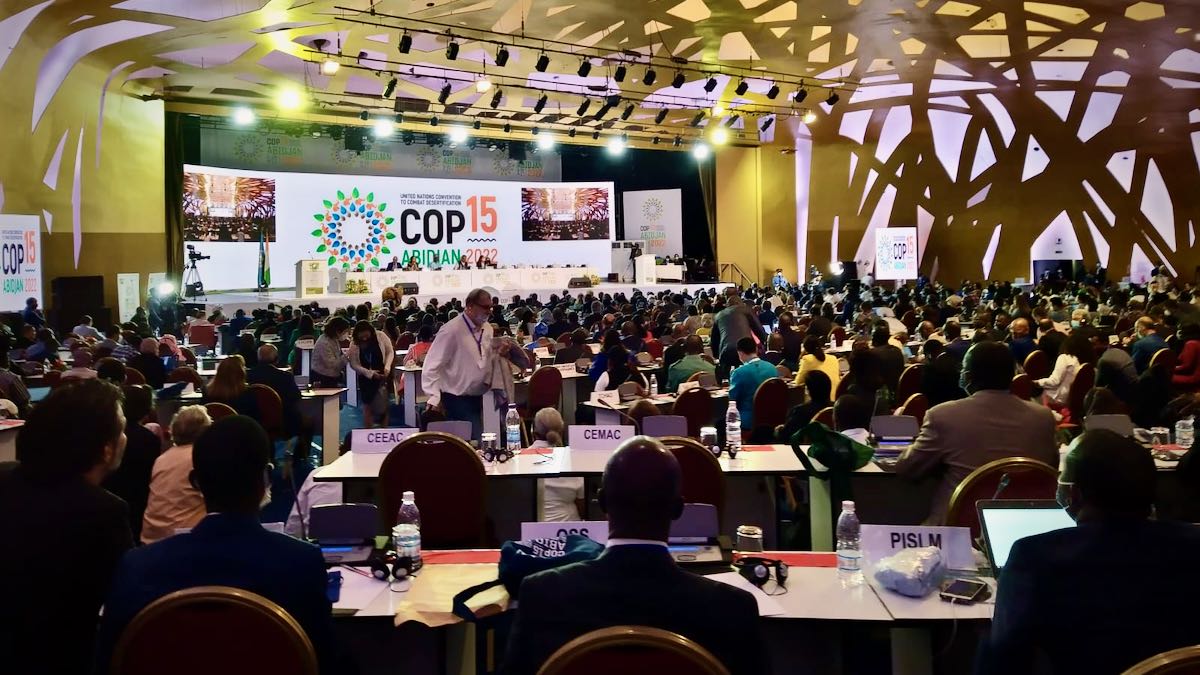 COP15 plenary  | © GIZ/Lieselotte Heinz
Particular decisions taken at UNCCD CoP15
In Abidjan, the global community agreed to strengthen their efforts to achieve land degradation neutrality by setting national land degradation neutrality targets or strengthening existing targets through national strategies.
Also, the need for greater synergies among the three Rio Conventions and a coherent framework for their efficient implementation were reiterated.
A consensus was reached on the controversial issue of drought. Addressing drought has often failed to receive the attention and resources it requires. Therefore, the parties agreed to boost drought resilience and proactive drought management by improving national policies, early warning systems, monitoring and assessment and strengthening the mobilization of drought finance.
Besides various other CoP decisions, unanimity was expressed on the urgent need for sustainable land management. As a holistic approach, it plays a pivotal role in preserving the vital functions and services provided by the land and preserving it as the basis of life and the melting pot of all ecosystem services.
BMZ's engagement at UNCCD CoP15
During CoP15, the Ministry for Economic Cooperation and Development (BMZ), as the focal point to the UNCCD, supported by the GIZ sector project BoDeN+ pushed for raising ambitions on all of these topics. Germany committed to remaining one of the largest contributors to the UNCCD to bring the decision into action.
In 2019 and 2020, Germany provided more than 1 billion USD in bilateral development assistance (ODA) to the implementation of the Convention. And over 200 German development projects supported soil conservation to safeguard livelihoods across the world between 2014 and 2021 – with a large share in sub-Saharan Africa.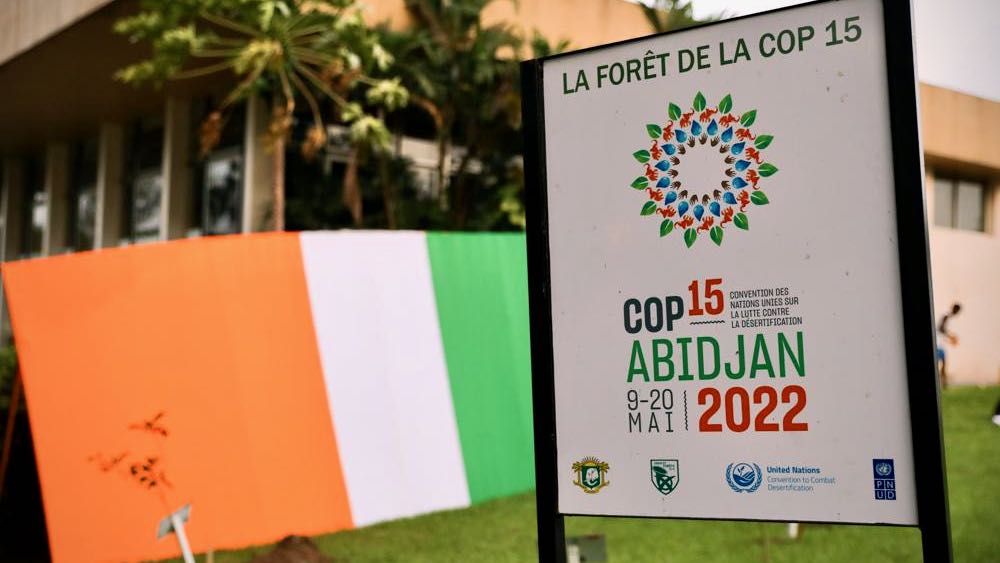 UNCCD CoP15 took place 9-20th May in Abidjan, Côte d'Ivoire  |  © IISD/ENB | Kiara Worth
Outcomes of UNCCD CoP15
CoP15 reiterated the urgent need for a fundamental change in our land use in order to:
Fight land degradation
Limit climate change
Reverse biodiversity loss
Create sustainable food systems that support and ensure people's lives and livelihoods
Additional information
Contact
Lieselotte Heinz, Sector Project Soil Protection, Combating Desertification, Sustainable Land Management (lieselotte.heinz@giz.de)