WHO WE ARE
The Sector Network Rural Development Africa is a community of practice of local and international GIZ staff working in the area of rural development in Africa. It constitutes a profound knowledge sharing hub and stands for a solid promoter of capacity development. SNRD Africa covers all aspects of rural development, sustainable natural resources management and the impacts of climate change. In this context, sustainable economic development and good governance are considered critical factors for the successful overall development of a region.
It is our goal to keep sector network members up to date with the latest facts

We are set out to seize all opportunities opening up to us

We aim to tackle the challenges of contemporary rural development — together

Striving to anticipate critical developments in the sector
Joint efforts on sustainable development goals and methods within SNRD promote the introduction of innovative and standardised approaches across programmes and countries. New, collaboratively developed approaches, as well as the transfer or adaptation of already existing ones, allow for substantial reductions in programme development costs. Moreover, the collaboration between sector projects within Germany or bilateral and regional programmes facilitates communal and individual study initiatives, workshops and other outputs. They all draw from the rich knowledge of SNRD's experienced experts, who work on a diverse range of programmes across Africa and Germany.
SNRD Africa is looking at a wealth of experience. From the time it was launched in Lesotho in 1995, it grew into a substantial network, which today comprises 70+ projects and programmes in 26 African countries, and some based in Germany. Altogether more than 400 staff and consultants contribute to the successful outcome of its operations.
The entire network convenes every two to three years, to lay out the future strategic direction for SNRD Africa. During the strategy meetings, member programme leads come together with the steering group to provide strategic guidance. They elect a speaker and deputy speakers as proposed by the steering group in accordance with GIZ Africa and sector departments. The conference serves the purpose to ensure overall alignment with GIZ policies. Participants have a closer look at the subjects the network is dealing with and finetune them to current relevance.
Steering Group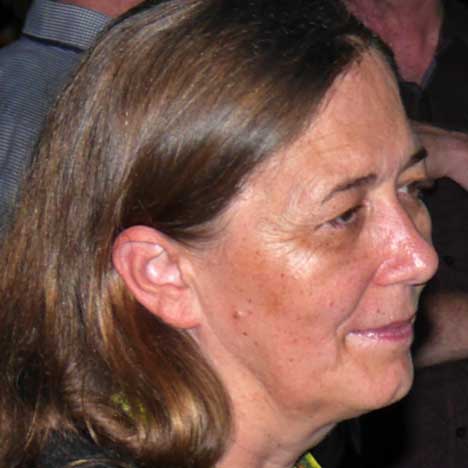 Rita Weidinger, Head of the Competitive Cashew Programme, is speaker of SNRD Africa currently.
Deputy speakers Lucie Pluschke, Kenya and Thomas Breuer, Namibia support her in her role.
The steering group furthermore comprises Tobias Gerster and Norbert Euerling, representing the GIZ Africa Department, Jochen Renger, representing the Sectoral Department, Christel Weller-Molongua, representing the Globe Department, the speakers and tandem partners of the four working groups, the contact at GIZ head office, Martina Wegner as well as the secretariat with Maria Schmidt.