Survey on the Scaling up of GIZ's Contract Farming Approach
The results of the activity mapping and needs for support assessment
The SNRD Africa working group on Agribusiness and Inclusive Value Chain Development and two sector projects sent out questionnaires to SNRD members in Africa and Asia. The aim was to get a more comprehensive picture of the activities currently ongoing in the area of contract farming. What are the needs of programmes that want to engage in promoting contract farming in the future, especially with regard to external support?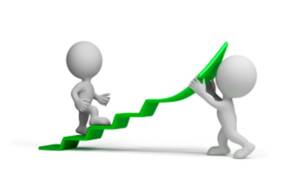 Main survey results
Approx. 250 consultants and trainers need to be trained in the near future
The programmes surveyed require, in particular, very experienced and well trained consultants who are capable of facilitating processes to restructure existing contract farming business models or to develop new ones.
National and regional exchange networks are key
28 of the 31 programmes surveyed have identified peer learning among local experts and backstopping by very experienced regional and international experts as key components to a successful scaling-up.
A community of practice on contract farming to exchange information
26 of the 31 respondents recommended that a community of practice on contract farming should coordinate an exchange of experiences and provide hands-on support in areas such as:
Specific contract farming topics, such as contract the farming business model, contract farming management, contract farming financing
Stories of success and failure
Good practices and scalable practices
New tools and materials developed
A need for external support
Respondents expressed that need support in form of:
Q&A services and backstopping
Linking people who look for advice on specific topics
Managing expert pools
Contract farming newsletters, webinars and virtual exchange
Organising joint regional and international trainings, refresher courses, seminars, exchange visits and study tours
Detailed survey results
(forthcoming))