Strengthening Women's Leadership for an Effective Agro-ecological Transition
Testimonial of Latifa Hamdi, a leading female farmer in Tunisia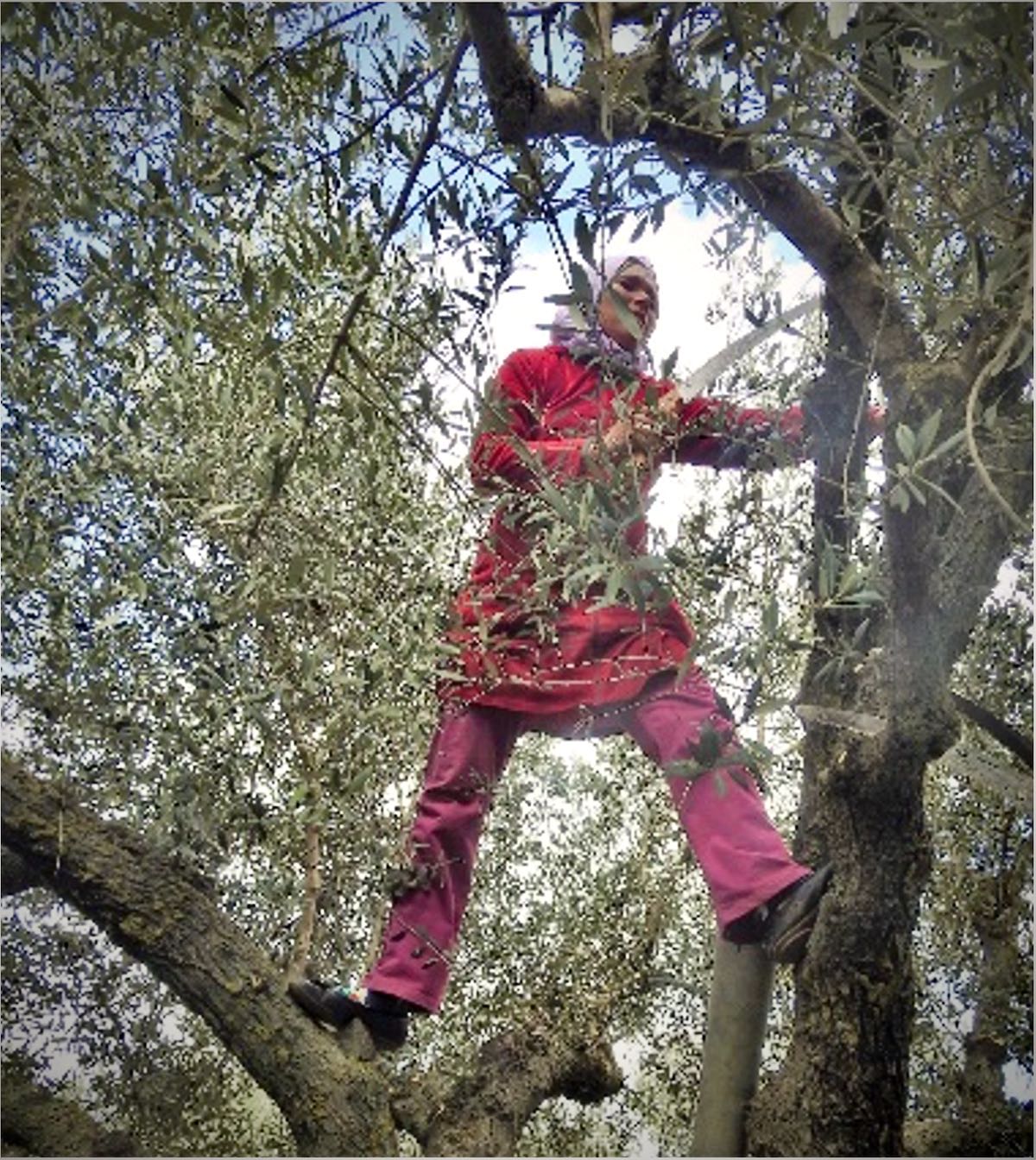 © Myriem Ben Abdallah/Association Tunisienne de l'Agriculture Environnementale (ATAE)
"I'm overwhelmed with work and filled with joy," these are the words of Latifa Hamdi, a farmer from the Makthar region in Siliana, north-western Tunisia. She's a beneficiary of the Protection and Rehabilitation of Degraded Soils in Tunisia project which is working with the Tunisian Association for Environmental Agriculture. She is 55 years old, still thriving and tough, married with five children, helping her husband run their farm.
Here Hamdi describes her enthusiasm and shares her experience.
"I did some work on the farm that my husband Mustapha assigned to me. We have 5 ha, two cows of a local breed and some chickens''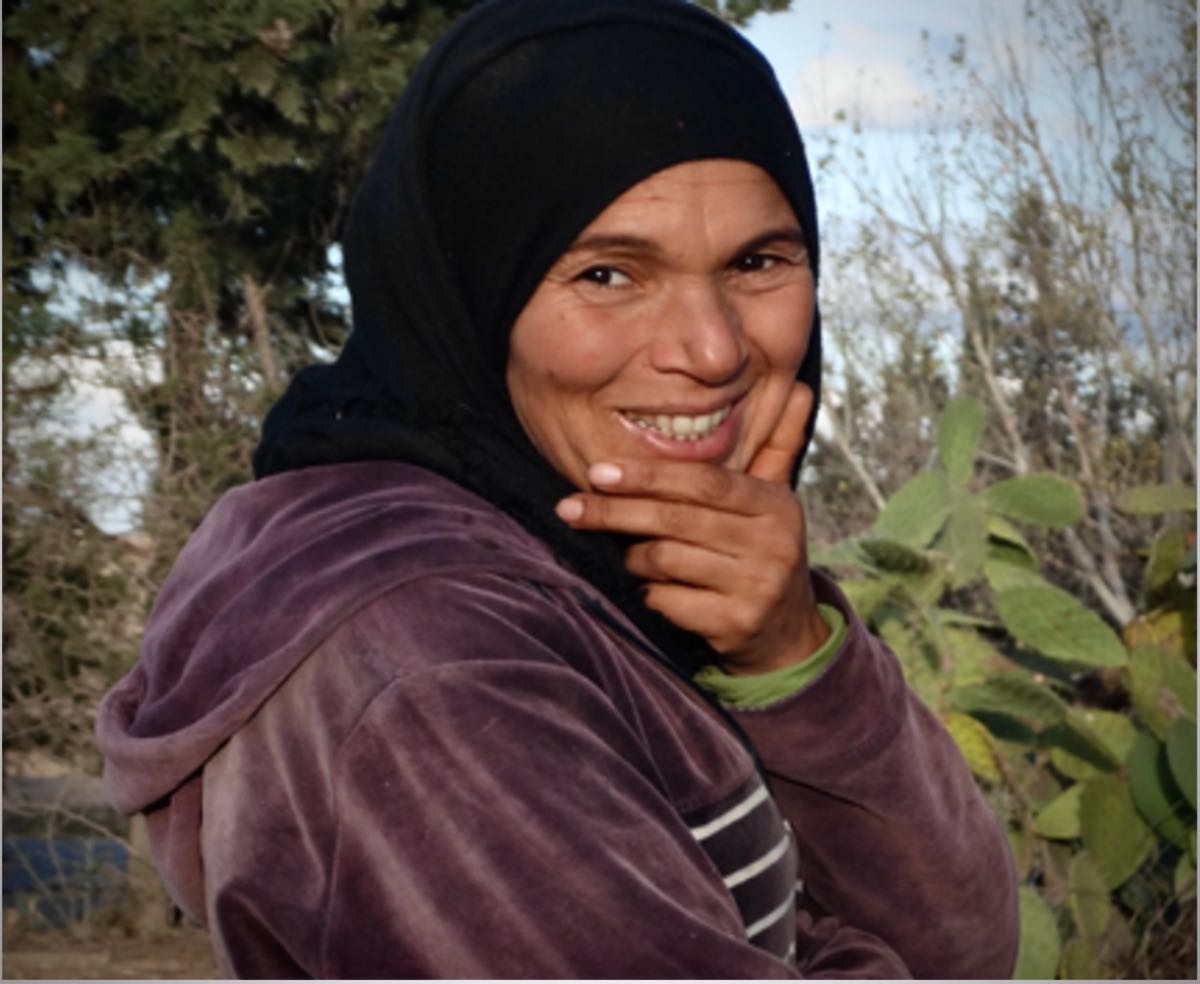 © Myriem Ben Abdallah/Association Tunisienne de l'Agriculture Environnementale (ATAE)
With the support of the Tunisian Association for Environmental Agriculture and with the aim of improving soil quality, Latifa experimented with the cultivation of meslin, a forage mix chosen for its capacity to cover the soil and the ability of the legume to fix nitrogen from the air.
The first experiment on one hectare of rainfed crops showed good results with a clear improvement in yield. Satisfied with the outcome, Latifa decided — with her husband's consent — to expand the area of meslin on the family farm to five hectares.
"Two harvests a year with 200 bales! What could be better?" she says. "Now with these yields, I'm encouraged to expand the herd. I already took a cattle training course to enhance my skills in caring for my new herd of six Holstein heifers."
Thanks to her rigor and perseverance, Latifa has been able to raise her income and take advantage of her prospering meslin pasture, resulting in a milk production that is better in terms of quantity and quality.
The guidance and support of the association for this farmer and other beneficiaries has provided a real opportunity for these target groups. They can build their capacity in other diversified practices to achieve a beneficial agroecological transition for climate change resilience.
To this end, and as a direct result of this learning, Latifa was able to acquire know-how that she is trying to pass on to others around her.
"That way I don't miss any information and I can apply the new techniques I've learned on my farm directly. Thanks to the pruning training, my neighbours see me climbing the olive trees, which in our region is a task reserved for men. I have managed to break down this stereotype, as some of them have taken up the task and others call me to get my opinion on the management of their olive plots," she said.
The establishment of an ecological honey barrier financed by the ProSol project encouraged her to start beekeeping.  She has grown the operation to 15 beehives, further increasing her income.
"With my new technical skills, I see myself as a leader in transferring knowledge to my neighbours when it comes to rational soil management and introducing good agricultural practices."
"I wake up, as always, at 4 in the morning to milk the cows, feed them and clean the barn. But today I make more money from selling the milk. And I managed to convince Mustapha to plant meslin on the whole area of our farm and to consolidate our knowledge of good practices for sustainable agriculture. It's our base to live decently."
Contact
Rafika Jmal, Soil Protection and Rehabilitation for Food Security (ProSol) Tunisia