Documentation of the SNRD Conference
Find all the outcome information from our recent meeting in Abidjan
Flyover:  © Corbecoms
Dear SNRD Africa members,
End of October we met again for our biennial SNRD Africa conference, this time in Abidjan. It's really been exciting for us behind the scenes, organizing the event. But it's also been a great pleasure to see that participants felt the same way — which the post-event evaluation clearly indicated.
To all those who were present, a big thank-you for your active participation, all the fruitful deliberations and your openess towards trying new formats, keeping on networking and exchanging for a better future in rural Africa. Many of you have several years of SNRD Africa experience. Others were new, participating for the first time. You came from different project backgrounds, from francophone and anglophone countries all over Africa, and you brought new insights and ideas to the network. Also, a warm thank-you to all of you who could not participate in person this time, for the continuous support of SNRD Africa with other activities. It is through all of you that SNRD Africa lives and continues to be able to unite so many practitioners in one place, creating a place to exchange, learn and co-create!
We had designed this 2019 conference in Abidjan to be different from our habitual formats. We tried to make our exchange and joint learning even more beneficial, more inspirational, more flexible, open and creative with more space for networking, ideas and innovations. We reduced traditional conference formats and gave the opportunity to choose from what's most interesting and important to you, to dive deeper into discussions that really matter to your work, and get inspired as much as possible by colleagues, speakers and innovations.
This year's conference also aimed high to be a "lighthouse of sustainable GIZ events in 2019". The first one in Africa and quite a challenge! Besides total CO2-compensation we welcomed several innovations and measures towards a more sustainable conference format.
Handing over to a new speaker team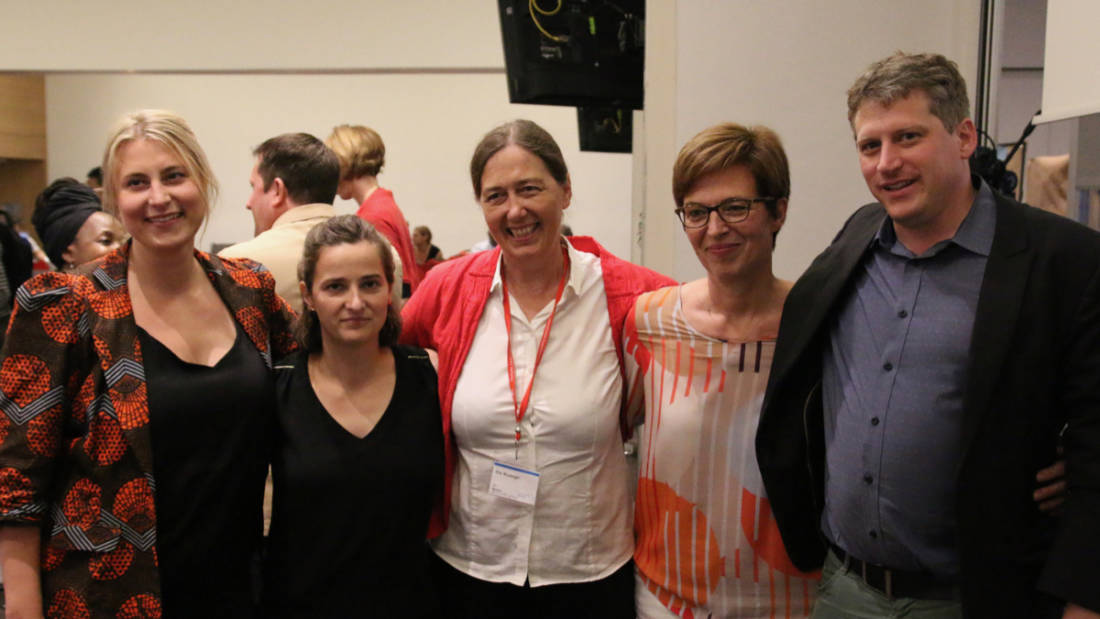 Photo:  © Corbecoms
We elected a new team of SNRD Africa speakers to manage and develop the network further in the next two years. Rita Weidinger has taken over the helm as SNRD Africa speaker, Lucie Pluschke and Thomas Breuer are new co-speakers who took over from Nadine Guenther and Andreas Schleenbaecker !  Please read Rita's welcome note.
Thank you all for your participation. It was a great pleasure to host this conference in Abidjan and having been able to shape the SNRD Africa with you during the last years.
Yours,
Michaela Braun, outgoing speaker SNRD Africa
On behalf of the organizing team: Nadine Guenther (outgoing co-speaker), Sophie Koch (outgoing SNRD secretariat), Juliane Bing (ComCashew Abidjan), Julia Mueller (SV BLR), Irene Prieto Duran (Event Manager)
About the conference
To retain for posterity what's been discussed, decided, achieved and learned, we've compiled a conference documentation. — A big thank-you to all who contributed.
Conference documentation
Contents
Information on all keynote speakers who discussed megatrends and their impact on rural Africa
A list of all innovators who presented their innovations from Africa and beyond
The outcomes of the thematic working sessions
A short summary of the working group meetings
A feedback from the various fieldtrips
The evaluation of the conference
Videos
In the video section of this website, you'll find many interesting videos clips with inputs from conference participants: keynotes, statements, pitches and interviews.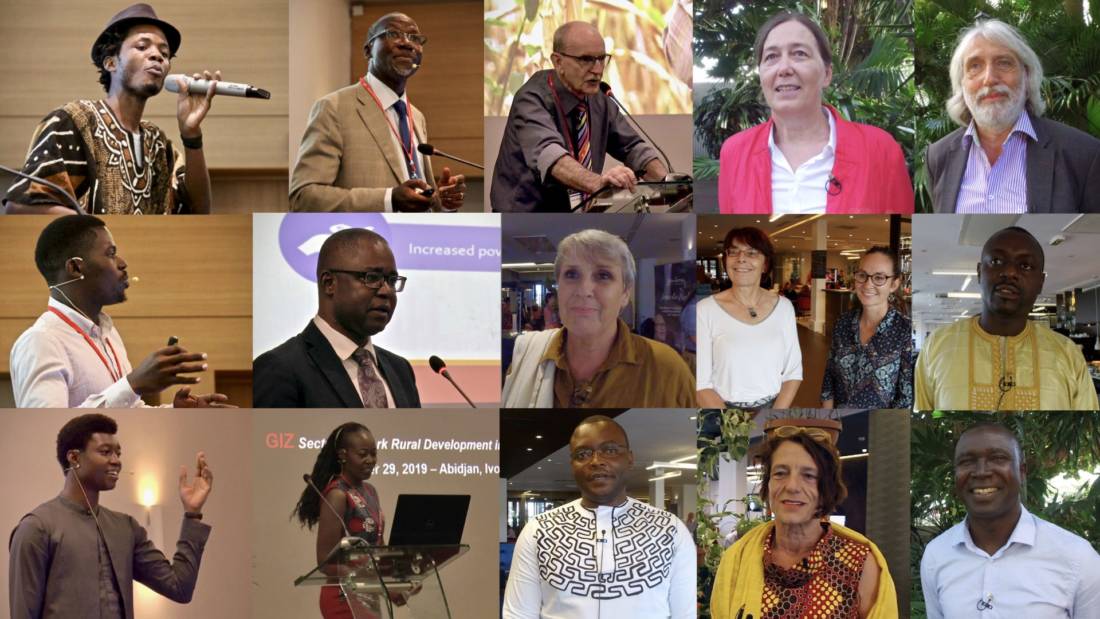 Presentations
We've uploaded all powerpoint presentations of our innovators and keynote speakers to our SNRD IDA community.
Agenda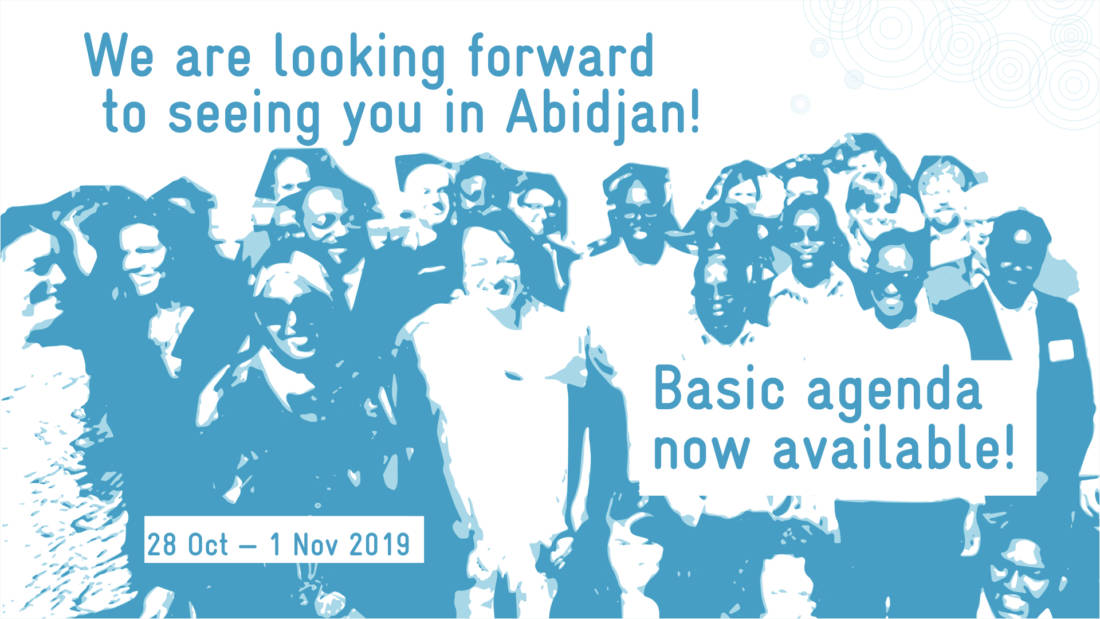 If you want to go back and have a look at the event programme, you can go to the original invitation article posted prior to the event at Upcoming SNRD Africa Conference in Abidjan.
Photo gallery