Partners Showcase Their Innovations at Trade Fair in Yaounde
In February the 7th international exhibition of the company, the SME and the PROMOTE Partnership was held at the Palais des Congrès in Yaoundé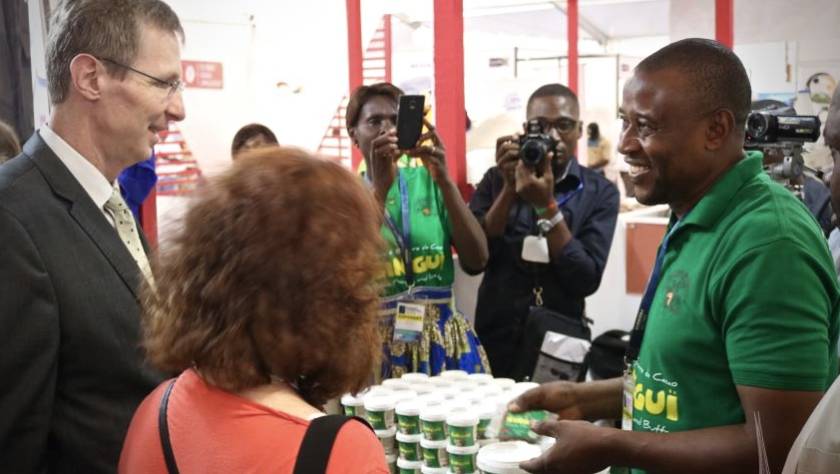 The fair in Yaoundé takes place every two years, giving a dozen Cameroonian partners of the GIZ rural development cluster the opportunity to present implemented innovations as well as exhibiting processed agro-food products. Raising awareness with the general public and making contacts with potential investors and business partners are also key elements.
Among the innovations shown at the stands was a self-winding solar incubator with a capacity of 400 eggs, organic potato chips with innovative, hygienic packaging, processed products of cocoa, cornflour enriched with potato flour, caramelized quality peanuts made in Cameroon, organic fruit juices, natural yogurts and fresh milk cheese and cashew nuts.
In addition to a B2B area dedicated to thematic exchanges between the partners, the stands were copiously crowded allowing partners to make the best use of innovations and processed products.
"This show was a great success for us. Not only did we win national and regional customers, but we also met with the German BMZ delegation visiting the show and shared our satisfaction with the work done with the Green Innovation Centers Project ", acknowledged Ndoye Ndoye, President of the cocoa cooperative SOCOPROCAON (Central Cameroon Region).