Mainstreaming Nutrition
Quick tips for programme planners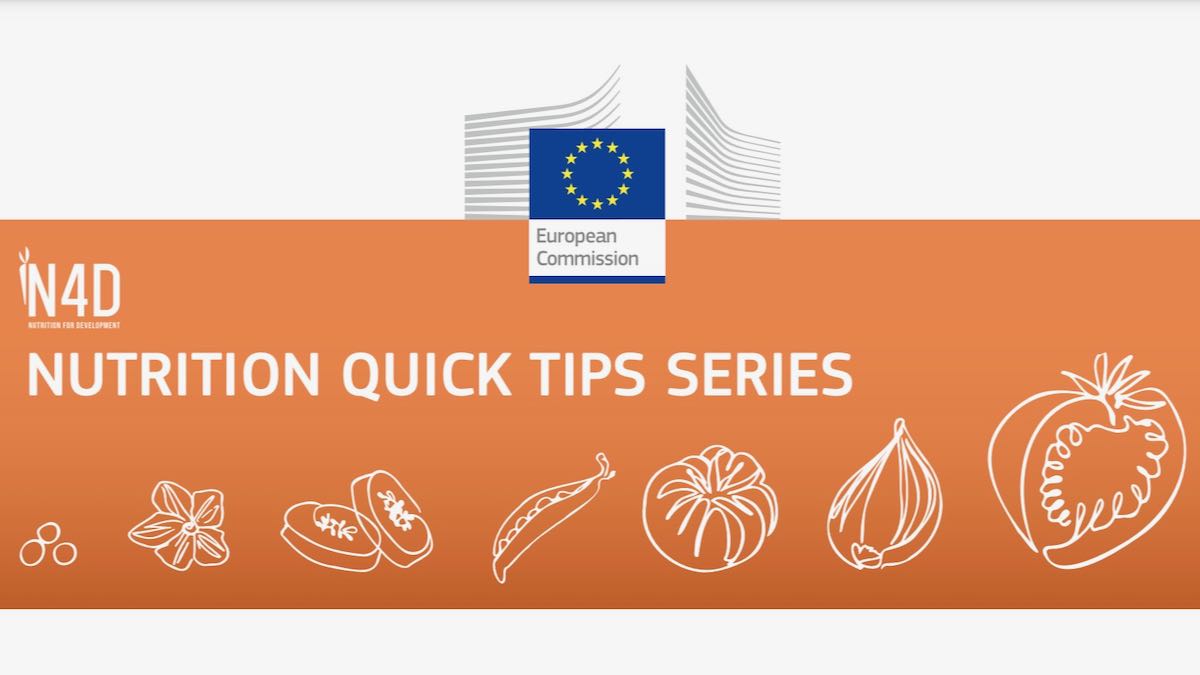 With support from GIZ through Capacity for Nutrition (C4N), the European Commission Directorate-General International Partnerships has developed a series of quick tips that guide programme planners on mainstreaming nutrition into sector and thematic programmes.
The quick tips cover:
Nutrition-sensitive food production
Nutrition-sensitive value chains
Creating consumer demand
Equality, equity and nutrition
Gender, equality and women's empowerment
Multisectoral nutrition governance
Social protection and nutrition
Health and nutrition
WASH and nutrition
Education and nutrition,
Download
In EN and FR HERE.
Additional information
(https://europa.eu/capacity4dev/nutrition-for-development-n4d-/wiki/nutrition-quick-tips-series)
Knowledge for Nutrition (K4N) – Securing nutrition (giz.de)
If you wish to receive regular news on nutrition, you can subscribe to Nutritionflash on the GIZ newsletter page, under project and programme newsletters.
Contact
kim.clausen@giz.de. Communication advisor, C4N