Factors Disempowering Women
Interview with the head of Benin's Association of Agricultural Entrepreneur Women, Irène Mitchodigni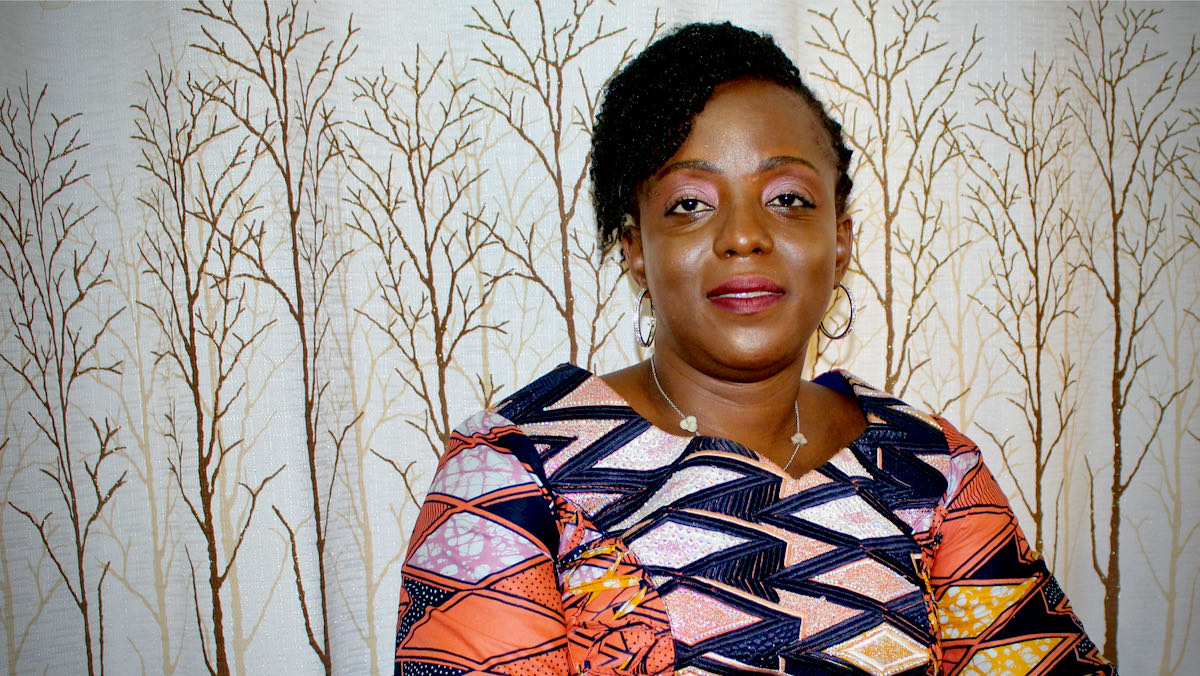 Irene Mitchodigni ⎮ Photo: ©Eddy Koukoui
Measuring women's empowerment is a major concern for many development organizations. The ATVET4W project is looking at the socio-economic empowerment of women in particular.
Through a collaboration between AUDA-NEPAD and IFPRI, the project conducted a pilot study on measuring women's empowerment using the Women's Empowerment in Agriculture Index in Malawi and Benin in 2019.
In Benin, the study found that 33 percent of women and 59 percent of men have achieved empowerment. An important result of this study is also the identification of factors that disempower women in Benin. The factors are:
Work balance
Lack of membership in influential groups
Access to and control over credit
Autonomy over income
Follows an interview with Mèdémè Irène MITCHODIGNI wife HOUNDOLO. She's an agricultural engineer and has a doctorate in nutrition and food sciences. As an agronomist, she worked for several projects and after then decided to set up her own business by creating the FIDEXI Conseil consultancy firm to support rural actors in agricultural entrepreneurship.
To this end, she created a farm which is the practical arm of an advisory service. It's in the development of this business farm that her peers decided to make her head of the National Association of Agricultural Entrepreneur Women of Benin (ANaFEA-Benin). It's a new association officially registered in 2019 that today has 20 members — women and agricultural entrepreneurs in different sectors and at different levels.
As president of the National Association of Agricultural Entrepreneur Women of Benin what are your views on these disempowerment factors?
Irène Mitchodigni: I can relate to these factors as the president of a women's association and as a professional involved in gender issues and agribusiness promotion.
As for the work balance, in some areas in Benin — apart from reproductive functions and domestic work — women must first go to work in their husband's field. And it is only when the area used by their husband is done that women can go and work in their field. Under these conditions, they cannot have enough time to develop their income-generating activities, participate in association activities, and capacity-building training that is necessary for empowerment. Therefore, support for women must include access to appropriate technologies to reduce the hardship under these tasks and increase productivity.
The lack of membership in influential groups is also an obstacle to women's empowerment. The emergence of several women's associations in the agricultural sector is an asset, but the cooperative dynamic still needs to be strengthened. It's not sufficiently anchored in people's minds to make these associations strong. It's important to note that the associations constitute experience sharing platforms for women on the one hand, and a tool to facilitate access to information, training, coaching, and mentoring programs on the other hand.
Regarding the functioning of the associations, during interviews as part of my professional activities, I come across cases where some members refuse to participate in group sales because the association must take a percentage of the sales. Membership fees are also hardly paid. The work of associations generates costs, particularly for marketing products, organizing group sales, seeking financing and training opportunities for members. To change this mindset, we need training on the importance of associations and how they can measure up to their potential.
Regarding access to and control over credit, it should be noted that financial institutions are beginning to trust women more to repay credit than men. As we are addressing women in the agriculture sector, having examined the procedures manual of the National Fund for Agricultural Development, I didn't find those gender aspects were considered to promote equity for adequate financing. Although this is a valid issue to both women and men, the constraints remain gender-specific.
The existence of strong associations should be a tool to lobby to integrate a positive discrimination mechanism in favor of women. Besides, it is important to consider the control of resources if interventions are to lead to sustainable empowerment. For example, the National Microfinance Fund has innovated by granting women credit through mobile money to avoid the interference of some husbands who use the credit granted to their wives for other purposes.
To the last factor, autonomy in income. It's a logical consequence of the previous factor. When income improves and there's no control or autonomy of women to manage this income, it's lost. We have had testimonies that when women's income increased, the man no longer provided his part to the household expenses, thus forcing the women to confront them. It's a serious problem.
That's why I suggest our development partners also involve men, especially husbands, in the awareness-raising process for the effective empowerment of women. It's all very well to provide leadership training, technologies to reduce workloads and increase income, but in the end, nothing will change when the woman's closest partner, her spouse, wasn't involved in the process of change and transformation of the woman. This is a very important point.
Any suggestions from your side?
I'd like to suggest that the ATVET4W project initiates a workshop to present the results of the study to the leaders of women's associations and stakeholders involved in the promotion of gender in the agricultural sector and agricultural vocational training.  We could then disseminate these results to our members and other associations with the support of GIZ.
The existence of such concrete results from a scientific study contributes to raising the awareness of stakeholders and helps them to take adequate action rather than wasting their energy and achieve no change.
The interview was conducted by Ronald Kouago.
Contact
Ronald Kouago, Junior Technical Advisor, ATVET4W Benin, ronald.kouago@giz.de
Additional information