Breaking Into a Male Domain
Campaign profiles 20 leading female agricultural researchers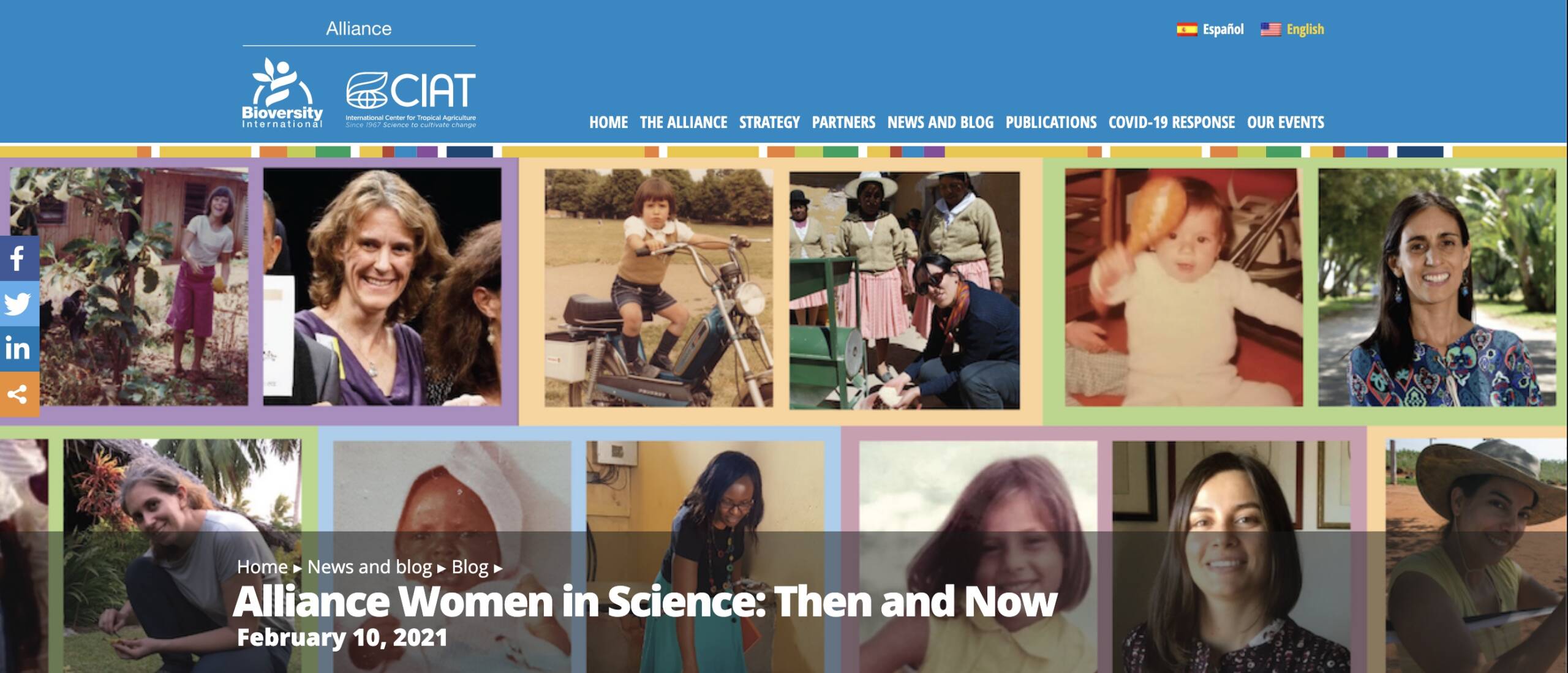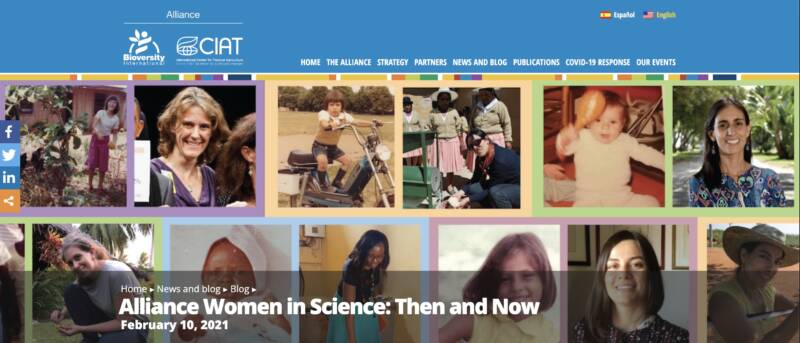 Screenshot Alliance Bioversity-CIAT website
"Advancing gender equality in science and technology is essential for building a better future. Women belong in science because science needs the best brains," said UN Secretary-General António Guterres on International Day of Women and Girls in Science in February. With this call, he wanted to encourage more women to enter a career in science.
However, there is plenty of proof that great research and science has actually been carried out by women for a long time — for example in the arena of international agricultural research, which is absolutely critical for global food security in the future. The Alliance Bioversity-CIAT — which is the research consortium of Bioversity International and the International Research Institute for Tropical Agriculture — used the opportunity of this year's occasion to spotlight their top 20 female researchers.
Joining them is Andrea Fongar, an Integrated Expert, placed by the Fund for Human Capacity Cooperation with Partners of International Agricultural Research (PIAF) which has been placing and funding over 30 European researchers with CGIAR partners on behalf of BMZ since 2018.
Despite all appeals, research and science remain a male domain
According to UNESCO, women currently make up only one third of researchers worldwide and occupy fewer top positions at leading universities than men.
Which tasks await women in research and how much it pays for women and girls to be courageous and persistent in pursuing their own professional aspirations and careers demonstrates a highly regarded internet campaign by the Bioversity-CIAT alliance. On the occasion of the Day of Women in Science, the consortium shed a spotlight on its own female researchers.
"We want to tell stories that show that girls and women can realise their dreams and be anything they want to be," says communications manager María Fernanda Mejía, who organised the campaign.
In a blog, the female scientists write about the dreams they had as children and how they managed to become what they are today. The campaign page profiles 20 high-ranking female researchers and their careers. One of them is Andrea Fongar, who has been working as an integrated specialist at the institute since 2018. She has a Ph.D. in nutrition and conducts research on nutrition issues in peri-urban settings in Uganda's capital Kampala. What does she value about her current research role?
"My work allows me to gather stories about food and diets around the world and work with farmers and communities to enrich their daily diets," Fongar said.
As a researcher in the circle of Integrated Professionals, Fongar is not a case of its own. Out of the 23 Integrated Experts currently deployed, eight are women. Gender as such has a firm place within the framework of the Fund. At present, three gender positions at international agricultural research institutes are filled with integrated experts. Two more positions are currently being advertised.
According to Angela Meentzen, a 2020 Integrated Expert at the International Maize and Wheat Research Institute in Mexico, the reform process of the CGIAR research institutes into OneCGIAR, which is currently underway, offers new impetus for the gender issue.
"The new Board of OneCGIAR consists of two women and one man, the new strategy of OneCGIAR until 2030 puts one of five focal points on Gender and Social Inclusion and gives the issue much more weight than before, at least at CIMMYT," Meentzen said.
As for the CGIAR International Gender Platform, which is led from Nairobi, Meentzen is convinced it makes for an interesting global collaboration in joint working groups.