Using New and Digital Technologies for Small-Scale Irrigation — Findings of a market study
Digital solutions for improving irrigation efficiency and monitoring water use in agriculture play an increasingly important role in the debate on small-scale irrigation in international cooperation.
On the one hand, technical means to minimize the use of water for irrigation and to reduce the use of fertilizers as well as for saving energy in irrigation technology can be supported. On the other hand, apps can often facilitate management processes and the monitoring of irrigation and operating systems. However, digital applications specifically aimed at small-scale irrigation have only been used sporadically and on a pilot basis in GIZ projects so far.
The potential of digital applications for small-scale irrigation was investigated in a market analysis. The aim was to identify and structure existing experience and to define further requirements for digital applications in this area on the basis of current developments and challenges.
Koga Irrigation Scheme, a community data collector carries a tool used to measure soil moisture at different depths ⎮ Ethiopia, 2018
© CGIAR-WLE / Mulugeta Ayene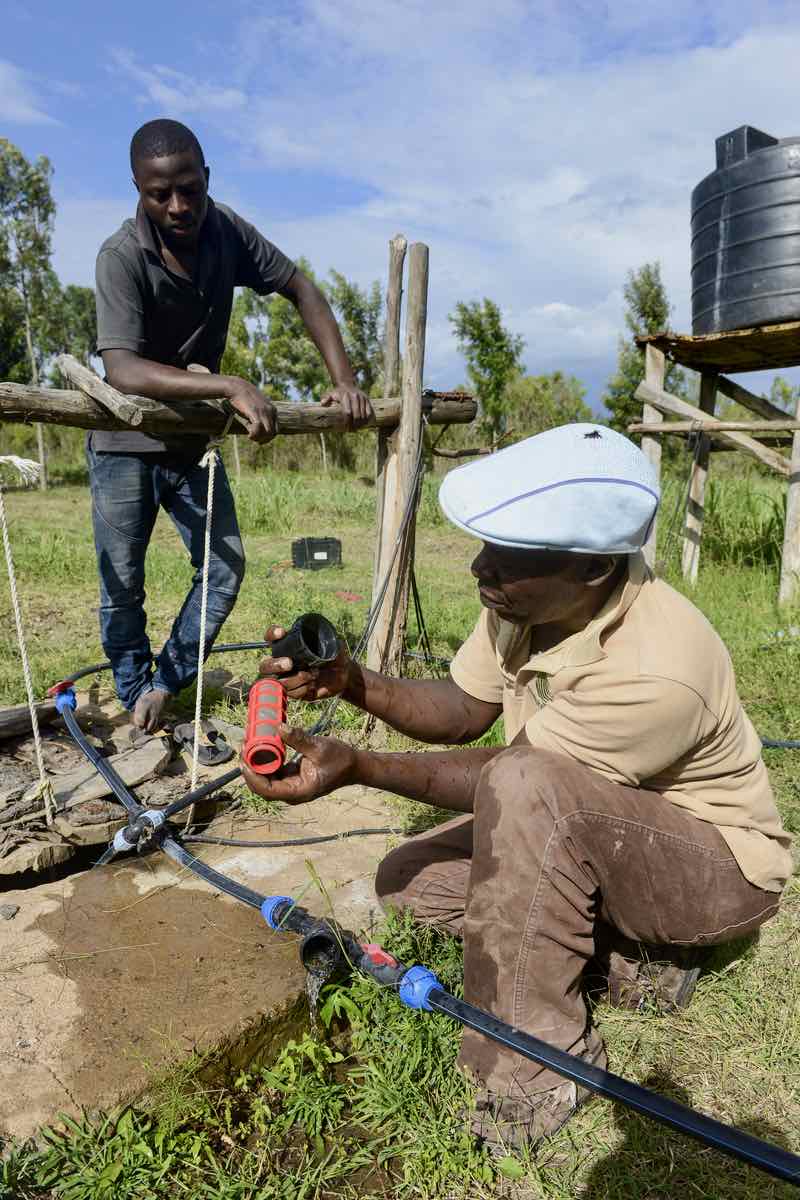 Kenya, 2019, GIZ Project powering agriculture, Cleaning the filter in an irrigation system making use of a sunculture solarpanel and pump. © GIZ / Jörg Böthling
Cover image on publication
Suitable and affordable technology can support the farmers to make their businesses and their environment more sustainable. Ethiopia.
© CGIAR-WLE WLE/Mulugeta Ayene