Update from the FSNR Working Group
At the 2019 SNRD Conference in Abidjan the Food Security, Nutrition and Resilience working group met for the second time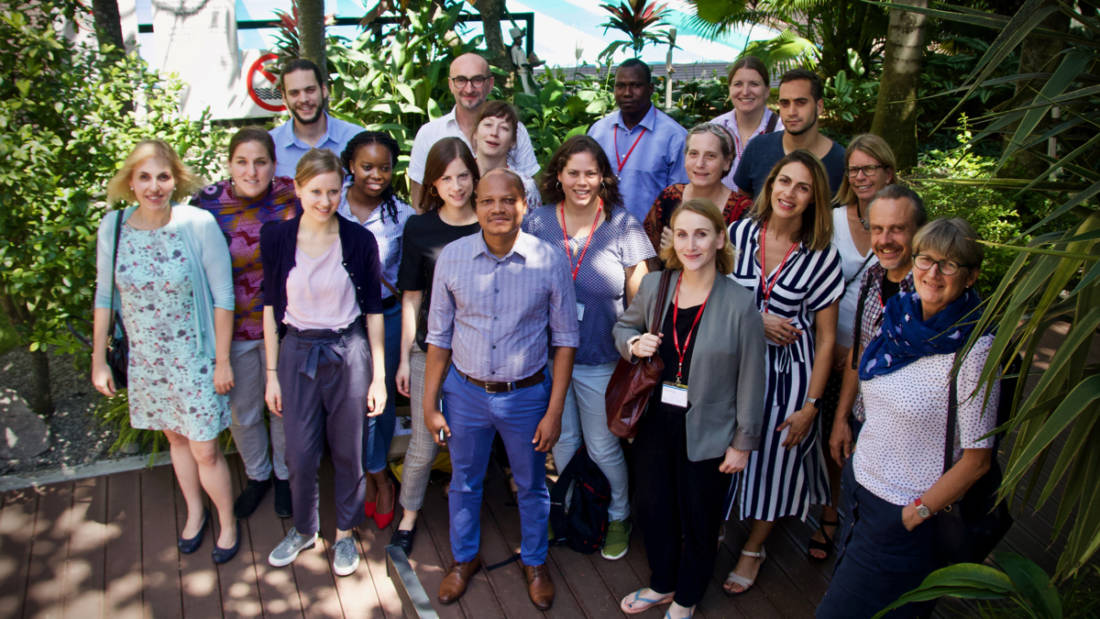 Photo: © Corbecoms
It's been the second meeting since the founding of the group in 2017. The participants, who came from all over Africa and from GIZ head offices in Germany, had a chance to learn more about the wide range of topics that relate to the working group's area of engagements.
In a marketplace exciting inputs from participating projects were presented:
Multi-Country Resilience Study – Country Case Study Mali
Use of Digital Technologies in Nutrition Projects – e-Nutrition
Monitoring Social Behaviour Change – an example from Burkina Faso
Portfolioanalysis of nutrition-sensitive rural development projects
Aflatoxin and its impact on Nutrition
Maternal, Infant and Young Child Nutrition training materials from Kenya
New Manual on Social Behaviour Change
New Training on Nutrition – materials available in English and French
New workstreams
The participants also reviewed the five existing workstreams and discussed newly emerging topics. Based on the discussions, five key workstreams have been identified for the time to come:
Nutrition sensitive Agriculture, Aquaculture and Fisheries, incl. Climate Change and Nutrition
e-Nutrition
Nutrition Governance
Monitoring and Evidence for Nutrition
Social Behaviour Change for Nutrition
New speaker team
At the end of the meeting, the new speaker team of the working group was elected.
The group congratulates the new speaker Anna-Vanessa Kullanek based in Tajikistan and the new co-speaker Youssif Kamil-Abdulsalam based Benin. Both are working for the SEWoH Global Programme "Food Security, Nutrition and Resilience". The tandem partner, Ines Reinhard of the FMB, will continue to support the working group.
We also thank the outgoing speaker team, Ricarda Schwarz from Zambia and Susanne Schwan from Malawi, for their commitment over the last year.
And for all interested colleagues, the working group will be very happy to welcome new members to the group! For those of you interested, kindly contact the speaker team or have a look at FSNR Working Group on IDA.