Transform & Innovate: Future-proof Food Systems
Explore the upcoming SNRD Africa conference in Somone, Senegal, focused on addressing challenges and shaping the future of food systems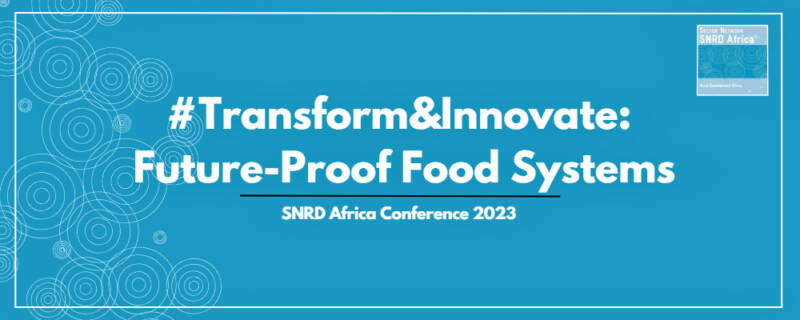 The Added Value of This Article
Hover over to have a look!
Value add for readers
Are considering applying to participate? Discover the transformative potential of the SNRD Africa Conference, empowering you to shape the future of food systems in Africa and beyond.
Network and collaborate: Engage with diverse stakeholders, policymakers, and practitioners to build meaningful connections, exchange ideas, and explore potential collaborations for sustainable rural development.
Why you should join the conference  ⎮  Visual:

© GIZ
As the countdown begins for one of the most highly anticipated events in GIZ's African rural development efforts, the Sector Network for Rural Development (SNRD) Africa Conference is set to take place 9-13 October 2023 in Somone, Senegal.
With the theme Transform & Innovate: Future-proof Food Systems, this conference will bring together diverse stakeholders to address the pressing challenges faced by rural communities in Africa.
Addressing Multifaceted Challenges in Food Systems
Under the banner of transforming food systems, the 2023 SNRD Africa Conference will aim to tackle the complex challenges that rural communities across the continent encounter. With a growing global population, climate change, and social inequalities, the need for innovative solutions and transformative approaches has never been more urgent.
This event will provide a platform for individuals within and outside of GIZ to gather, exchange ideas, and collectively shape the future of food systems in Africa and beyond.
Focus on Food Security
Looking at the food system and food security is a key priority at the SNRD Africa Conference. With millions of people still facing hunger and malnutrition in rural Africa, the conference will delve into effective strategies to guarantee access to safe, nutritious, and sustainable food for all.
Participants will engage in comprehensive discussions on best practices, innovative technologies, and policy interventions aimed at strengthening food security in rural areas. The conference seeks to foster multilateral partnerships and collaborations that empower communities to achieve self-sufficiency and resilience in food production.
Gender Transformative Approaches for Inclusive Development
Recognizing the crucial role of gender transformative approaches in shaping sustainable food systems, the SNRD Africa Conference incorporates feminist perspectives to address the specific challenges faced by women. The event will highlight the invaluable contributions of women to agricultural production and food value chains. Discussions will explore gender-responsive policies, financing mechanisms, and capacity-building initiatives to promote inclusive and equitable development.
Unleashing the Power of Food Innovation
In the face of evolving global trends and emerging technologies, food innovation holds the key to unlocking the transformative potential of rural development. The SNRD Africa Conference will serve as a platform to showcase cutting-edge solutions such as precision agriculture, digital technologies, and sustainable farming practices. Participants will explore opportunities and challenges in the context of African food systems, including smart farming, value-addition, and agri-entrepreneurship. Through innovation, the conference aims to drive economic growth, enhance productivity, and ensure the sustainability of rural communities.
Dynamic and Participatory Event
The SNRD Africa Conference is not just a gathering of experts; it is a dynamic and participatory event that fosters networking, knowledge exchange, and learning. Through panel discussions, workshops, and interactive sessions, participants will engage with peers, share experiences, and explore potential collaborations. The conference will also host an exhibition showcasing innovative products, services, and projects contributing to sustainable rural development. Participants will have the opportunity to witness firsthand the initiatives and success stories of Senegal's thriving agricultural sector.
A Transformative Event for Rural Development
The SNRD Africa Conference promises to be a transformative and inspiring event that sets the stage for accelerated progress in rural development across the continent. By convening experts, policymakers, practitioners, and stakeholders, this gathering aims to create a shared vision for sustainable and future-proof food systems, leaving no one behind.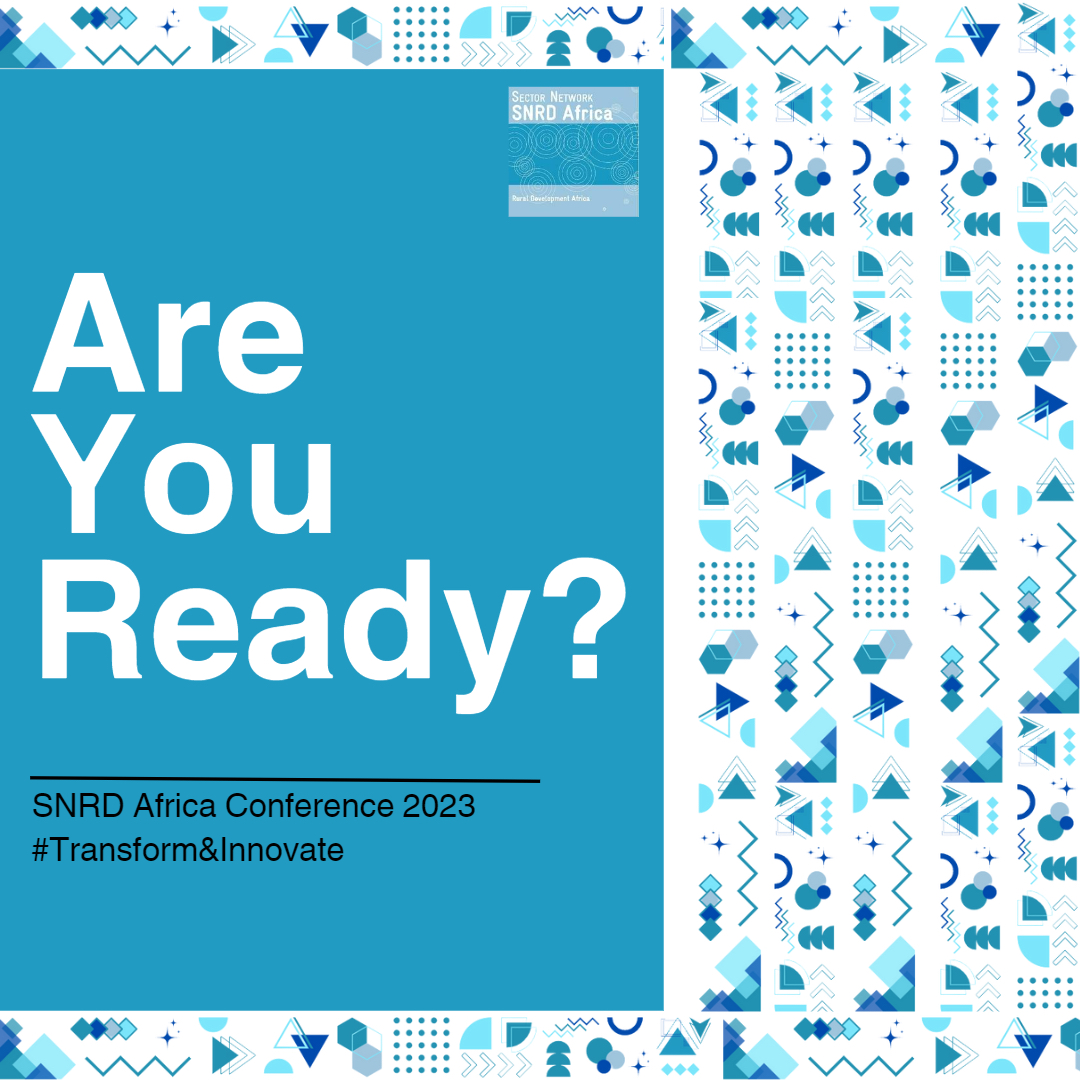 Join us in Saly, Senegal, as we collectively shape the future of food systems in Africa and pave the way for a sustainable future.
Contact
To apply for participation kindly get in touch with Janice Kanyire & Aileen Zander at the SNRD Africa Secretariat, snrd@giz.de
Additional information
Updates on the programme of the 2023 SNRD Africa Conference and other details will be available on the IDA Page (GIZ-internal only).
Please note that the event is basically open to GIZ staff only.