The Blue Solutions Initiative: Capacity Building and Solutions for Coastal and Marine Management
What are effective ways to foster sustainable management of marine resources while improving human well-being?
What are the best practices that have worked on the ground, and what are common success factors?
These are some of the questions that the Blue Solutions Initiative aims to answer by collating successful experiences, enhancing capacities and fostering knowledge exchanges at local, subnational, national, regional and global levels.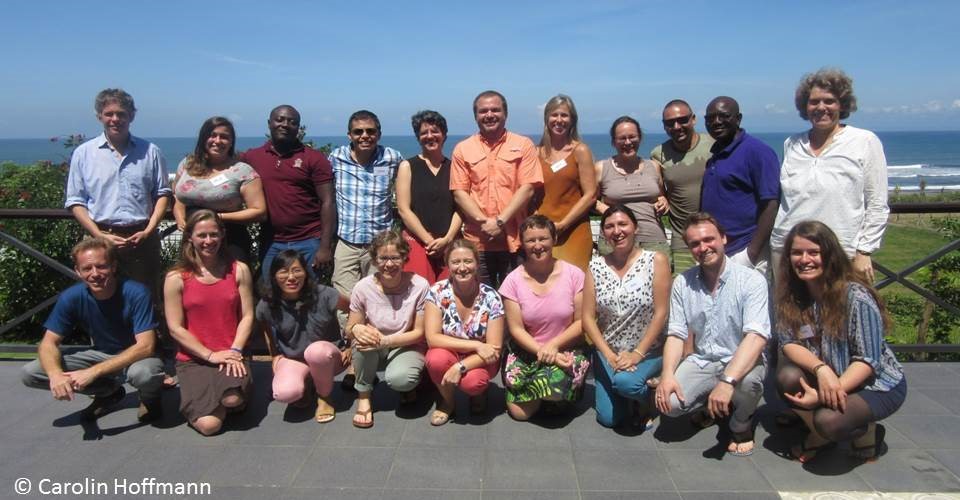 The project offers a training series for marine practitioners, technical staff and decision makers, covering these topics:
Great demand for training
To satisfy the increasing demand for the blue training courses and to promote the integration of the courses into the training portfolio of other institutions, Blue Solutions recently conducted a Training of Trainers with marine experts from African, Latin American, Asian and European countries. This also helps to expand the network of trainers with more possibilities for collaboration in the near future. Without a doubt, there is much work to do, as marine spatial planning processes are just about to kick off in a number of countries and regions. The initiative is currently planning several national and regional training sessions on marine spatial planning (BPiP).
At the same time, Blue Solutions works to showcase how local actions and project results can feed into international science-policy processes and took part in the first ever UN Ocean Conference in New York in June. The initiative organised and co-organised a number of side events, such as a Blue Solutions Marketplace that exemplified the exchange of experiences among practitioners from the Seychelles, Vietnam, Brazil and Australia. At a side event on capacity development, participants discussed the most pressing challenges and possible approaches to tackling them.
For more information
For solution examples related to the management of marine resources, visit the PANORAMA – Solutions for a Healthy Planet platform and follow the activities of Blue Solutions on Facebook and Twitter. Do not hesitate to get in touch for sharing your experiences and insights on managing coastal and marine resources!
Contact
Ilona Porsché (ilona.porsche@giz.de)