Strengthening the Resilience of African Value Chains
Report from the annual meeting of the agribusiness working group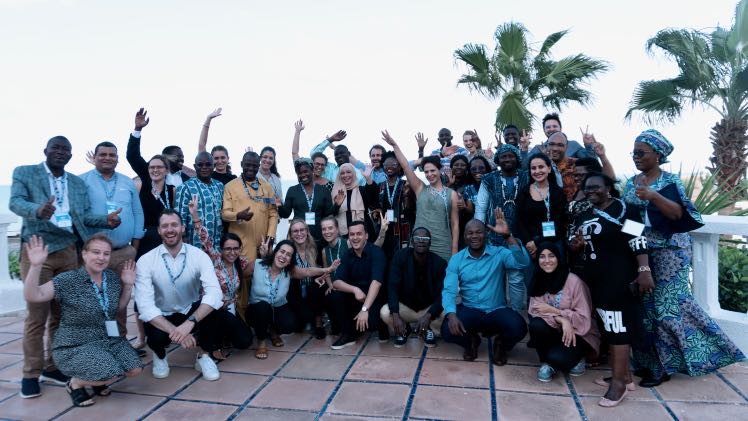 Photo of the ABIVCD working group ⎮ © GIZ
The agribusiness working group of SNRD Africa had their annual meeting on Strengthening the Resilience for African Value Chains middle of October in Tunis. The meeting was hosted by the bilateral project Projet Economie Agricole Durable, which is part of the larger agricultural program ProAgri including also the Green Innovation Center and ProSoil in Tunisia.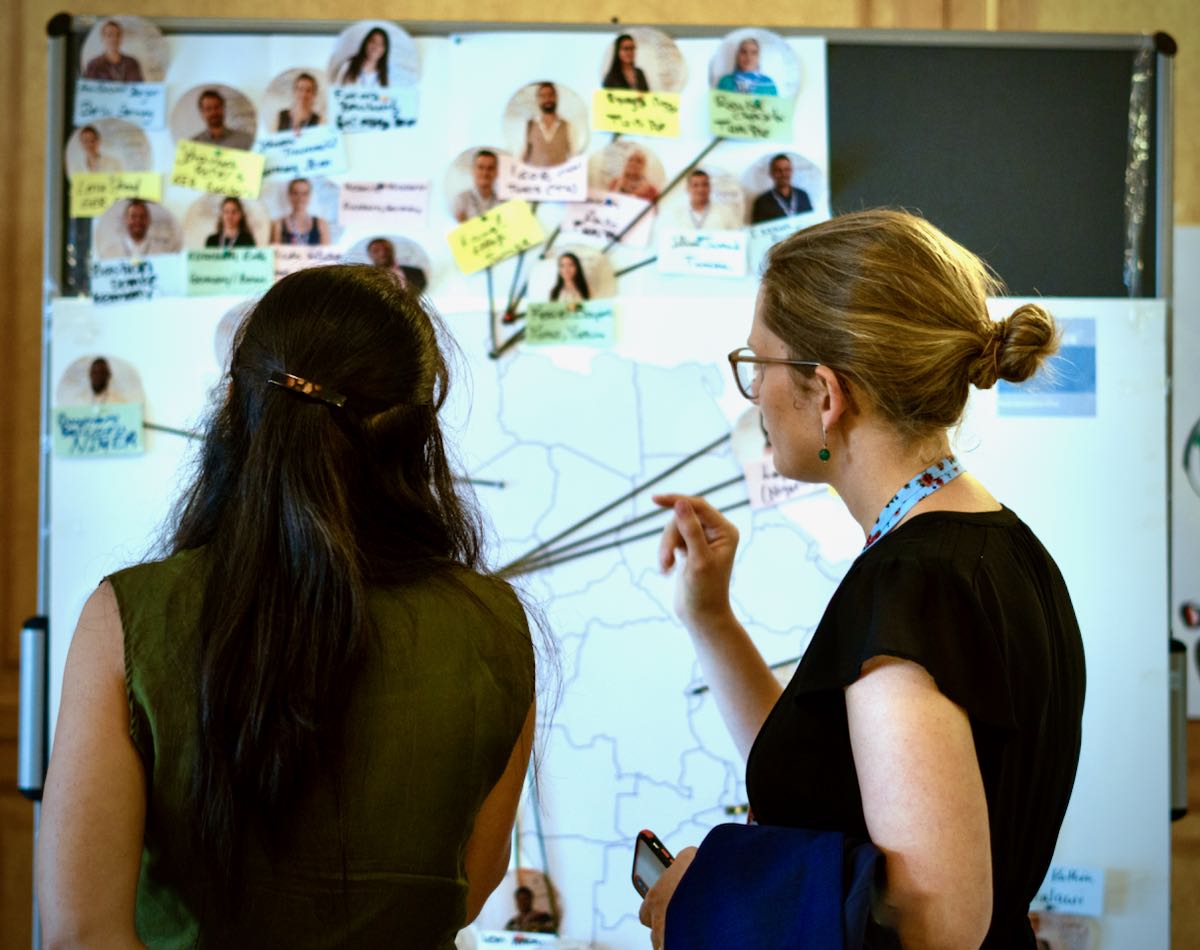 Map with all the participants ⎮ © GIZ
Technical exchange and innovative approaches
The workshop aimed at a technical exchange on proven practices and innovative approaches to promoting economic and agroecological resilience within African value chains.
GIZ staff and external participants shared inputs that ranged from agricultural insurance schemes for funeral expenses and promoting carbon farming through farmer organizations, to tools for strengthening living incomes.
The participants had the opportunity to go on two field trips to take a closer look at the agricultural sector in Tunisia. One trip visited activities of the honey value chain and the other had a focus on mechanization led by farmer organisations.
In addition, the participants could visit and present on smart investment for sustainable agricultural development at International Fair on Agricultural Investment and Technology (SIAT) in Tunis.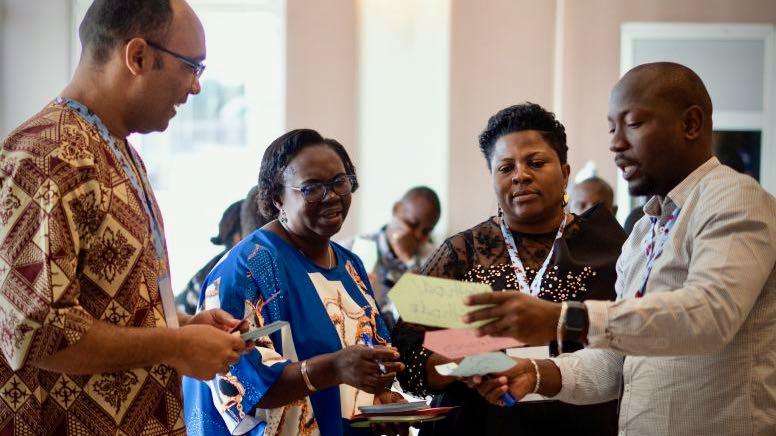 Rodrigue Rousselot, Philomene Mbosso, Lem Akongnwi Shu, Christian Tassy ⎮ © GIZ
Taking a gamification approach
Participants worked in smaller groups on mini-projects for the entire workshop. The mini-projects aimed at answering a specific question on resilience and then using the thematic sessions, the fair or the field trips to answer them, and enhance the networking between projects as a collaborative commitment.
Overall, participants were able to capitalize on the experiences of other projects, countries and thematic focus from all over Africa. It gave everyone the opportunity to exchange and network with colleagues outside of their usual day-to-day work and explore not only new topics within the GIZ but also Tunisia's agricultural sector.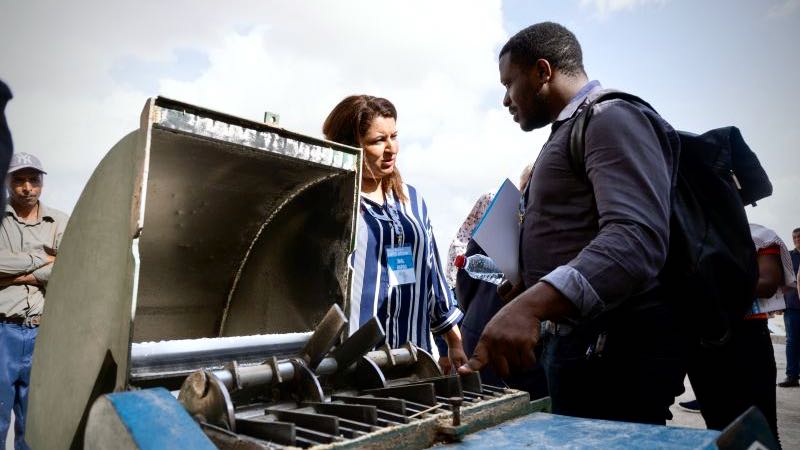 ProSoil / ICARDA  ⎮ © GIZ
The workshop created a strong technical exchange on resilience but also created strong networks between colleagues and externals which will go beyond the meeting itself.
We also used the working group meeting to start discussing a strategic way forward. Soon everyone will be invited to participate in this. We are looking forward to sharing more with our members during a Teams call very soon. Stay tuned!
The next agribusiness working group meeting will be in September 2023 as part of the overall SNRD conference. We are looking forward to the exchange with all of you 😊
What participants had to say
A very interesting topic for me that I would like to pursue further is climate resilience. On one of the field trips we went on, we talked about water and soil conservation. I think this is a great topic because with the changes in the world and climate change, we can't always say, "It usually rains in my country." That's not the case in other countries. So it's good to take climate change into account and to take it into account in the mechanism to also increase financial resilience. — Says Henrine Kachule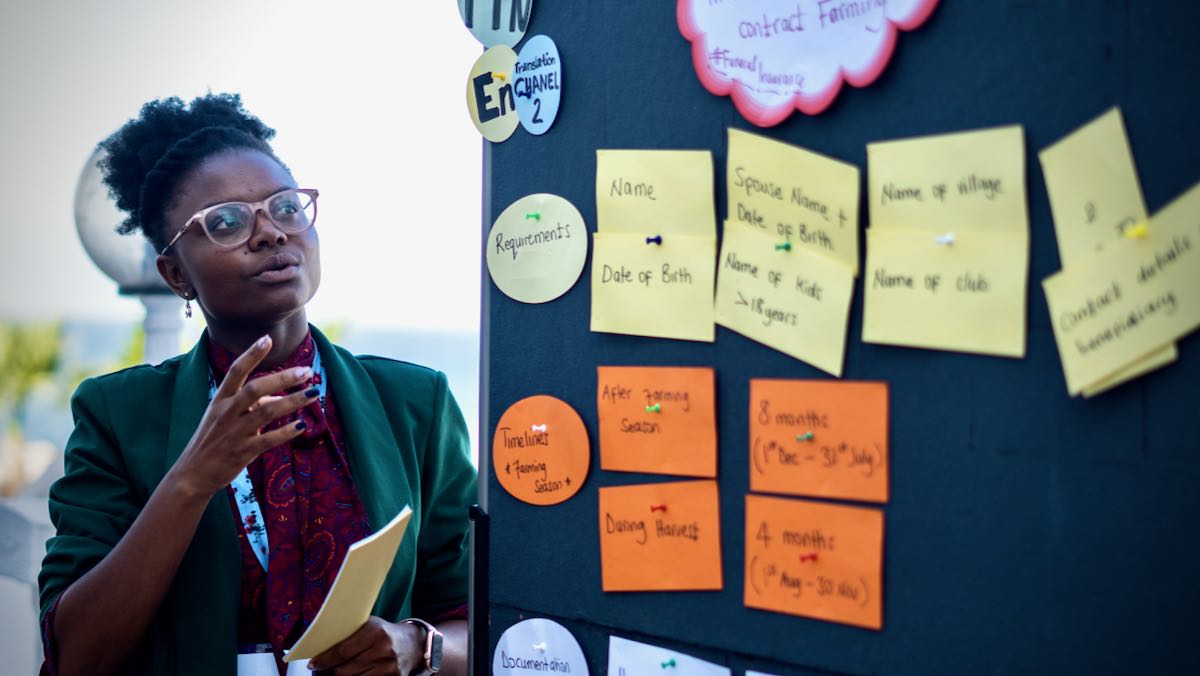 Henrine Kachule of the project More Income and Employment in Rural Areas in Malawi
© GIZ
For my part, I am really impressed by the quality of the exchanges and the experiences shared during this event. As a newcomer to GIZ, I find that this type of event can facilitate not only the appropriation of GIZ approaches but also the feedback from different projects and contexts. On the learning side, I very much appreciated the experience of our colleagues in Kenya on microfinance, where they have created a model for financing equipment with private companies, which I would like to explore and test in my current mission in Tunisia. — Says Kamel Ellefi
Kamel Ellefi (right) of the project Promotion of Sustainable Agricultural Economy Tunisia
© GIZ