Social and Behaviour Change — Insights and Practice
This new publication introduces the basics of social and behaviour change needed in the typical project set-up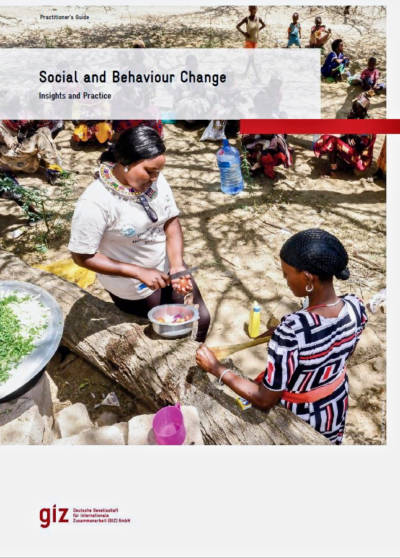 Who is the guideline for?
The guide is primarily aimed at GIZ colleagues who carry out food and nutrition security projects. They are typically confronted with the question, how to go about having an impact on how people do certain things? Where do you start? Which are the essentials you'll have to definitely know? What steps to take, which mistakes to avoid? — This guide will help you tread in the right direction.
What is your takeaway?
The guide helps you understand:
What is social and behaviour change
What drives human behaviour — a few key points, no one will ever get the whole thing
Step by step: how you can integrate SBC into the various stages of your intervention, starting from the design all the way to evaluation
Where to find the most helpful tools, guidance, examples and other resources
About
The guide was prepared for the Sector Programme Agricultural Policy and Food and Nutrition Security by SBC consultant Petr Schmied, with inputs for the introductory and communication-related parts by SBC consultant Mushfiq Fahad Ameen.