SNRD Newsletter Editorial
New working group promotes women's social and economic empowerment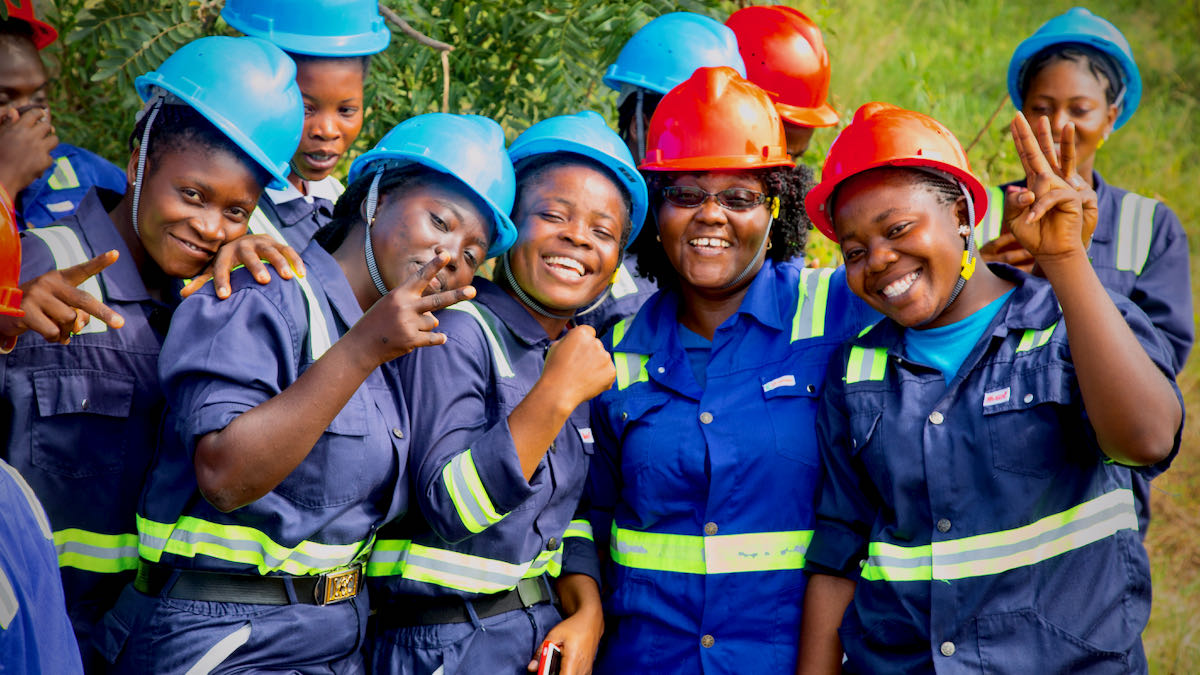 Certified tractor operators: Graduates of the ATVET4W "Women in the Driving Seat" tractor training strike a cheerful pose⎮Photo: © GIZ/Sara Jabril
Here we are! Women´s empowerment is on the agenda of SNRD Africa by the means of the new Working Group on Gender Transformative Approaches. We are honored to present to you the latest SNRD newsletter with a focus on Women´s Empowerment – Going beyond Business as usual in Rural Development.
What do we mean by that?
Business as usual in terms of gender equality often means counting the number of women we reach with project activities. Business beyond usual means that our project activities should strive to benefit women, and ultimately empower them. For this, we must become more innovative, courageous and respectful changemakers addressing social norms and structural differences that constitute barriers to gender equality and women's empowerment.
Many interesting approaches presented in this newsletter illustrate what business beyond usual can look like in rural development. We provide you with lots of inspiration through a wide range of contributions — from promoting women´s land rights and women's access to finance and training. We thank all the contributors for their valuable submissions.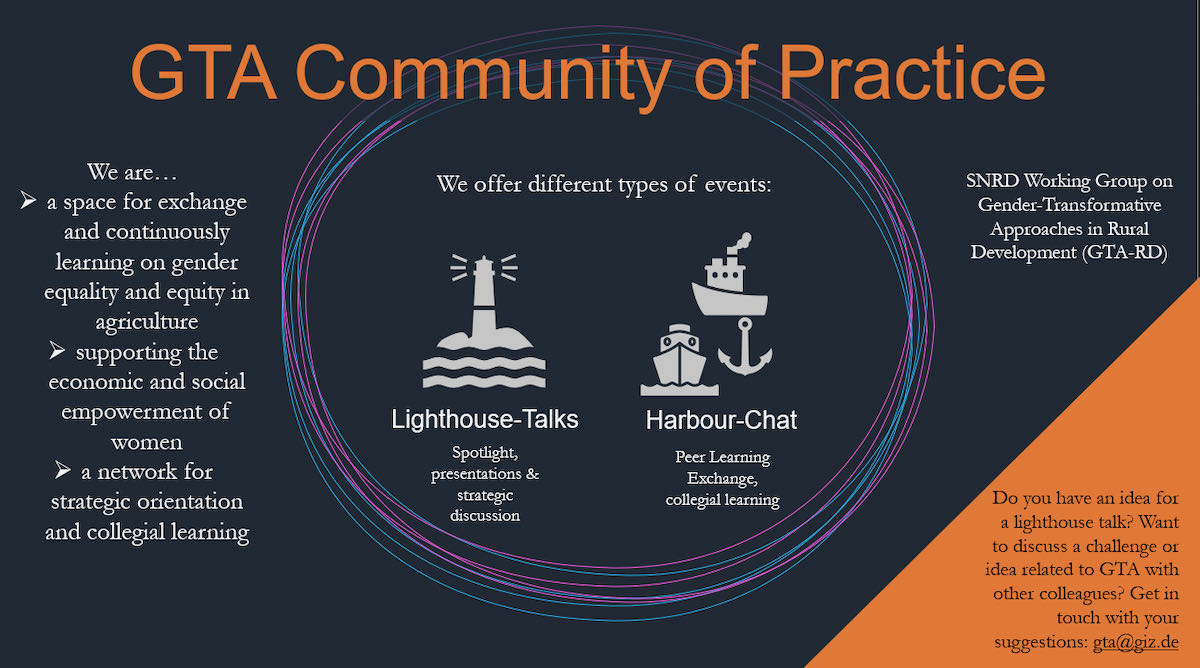 If you like to learn more about gender transformative approaches or want to get involved as a changemaker in the working group, please join our channel on MS Teams or visit our IDA page. There is plenty to look forward to in the coming months: promoting advocacy & culture change (yes, we think big!), peer-learning through innovative formats and sessions, shaping our narrative and in the end, answering the 'so what?' question by looking at the state-of-the-art in data & evidence for measuring women's social and economic empowerment.
Enjoy the read!
The GTA Task Force