Setting the Scene — Why Gender-Transformative?
Scientific evidence supports the use of gender-transformative approaches to improve nutrition outcomes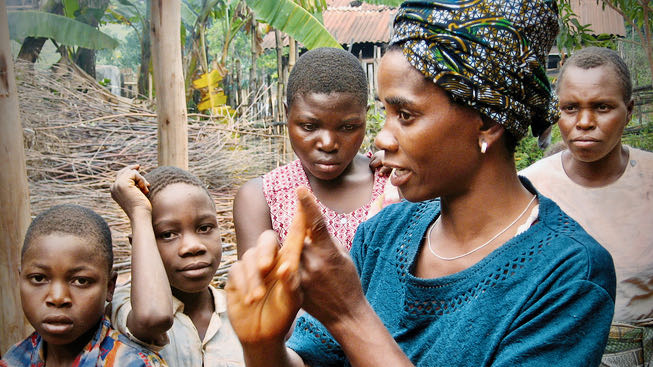 Capacity Development in Mulanje, Malawi. © GIZ/ Lisa Feldmann
The ability of women and girls in the Global South to successfully contribute to food and nutrition security is critically limited by persistent patriarchal gender norms. Decades of efforts to increase women's empowerment have failed to bring about significant structural changes.
Gender mainstreaming and gender integration approaches often do not address the root causes of structural barriers. Therefore, research and development practice has shifted to gender-transformative approaches in the past 10 to 15 years. These approaches seek to acknowledge and confront issues of power and social injustice to transform the political, social and structural dimensions of gender equality and achieve long-lasting social change.
Scoping the current evidence
A scoping study was commissioned by GIZ's 'Knowledge for Nutrition' (K4N) programme to screen the current state of scientific evidence regarding gender transformative approaches for improved nutrition outcomes in low-and middle-income countries. Publications from peer-reviewed scientific journals and from research institutions and programmes with high scientific standards, mainly published between 2015 and 2020, were considered.
What's out there in the scientific literature?
The literature review identified four main thematic areas:
Health, gender-based violence and WASH
Studies of interventions in this area found that focus on engaging men in changing gender norms can promote gender-equitable attitudes, women's self-confidence and shared decision-making between men and women, which in turn can contribute to improved reproductive and maternal health and child nutrition.
Gendered norms and women's empowerment in agriculture
Studies indicate that women's empowerment in agriculture can lead to increased control over assets, food security, child nutrition, women's well-being and improved education. However, there is also evidence that projects do not always lead to more equality, even though they are designed to be gender-transformative – as projects often fail to reduce the gender asset gap in all areas. Women's decision-making power may increase in some domains, but often men continue to have primary decision-making power.
Innovation and technologies
A double-edged sword: While the increasing commercialisation of agriculture is a pathway to greater food security and dietary diversity, it can limit women's bargaining power and control over income, as men usually control the income from cash crops and women mostly control subsistence crops. On the other hand, gender-transformative approaches combined with agricultural innovations can lead to improved nutrition and reduction in food losses resulting from improved income and gender equality.
Intersectional aspects and local contexts
So far, the integration of intersectionality in gender-transformative approaches has not yet been sufficiently addressed. This is of importance as evidence shows that gender-transformative approaches interventions can fail when they do not include the interactions of different social identities, such as age-related differences among women. Moreover, addressing local contexts and the complexities of women's empowerment are crucial for the successful implementation of gender transformative approaches while being subject to various context- and culture-specific definitions and meanings.
The evidence on gender transformative approaches in a nutshell
Scientific studies mainly draw positive conclusions about the effectiveness of gender-transformative approaches on nutrition.
However, it is also demonstrated that social change remains a complex and tedious process.
Gender-transformative interventions must be carefully planned and culturally adapted, considering local social contexts.
Studies highlight the importance of making the role of men more visible in discourses on gender equality and strengthening the engagement of men as advocates of gender equality.
Gender-transformative interventions need to integrate intersectional approaches to address interactions of different social identities.
Contact
Tina Koch; tina.koch@giz.de
Annapia Debarry; a.debarry@uni-bonn.de