Online Pool of Trainers Qualified in Contract Farming
The new section on the website helps you source the right trainer for your project's needs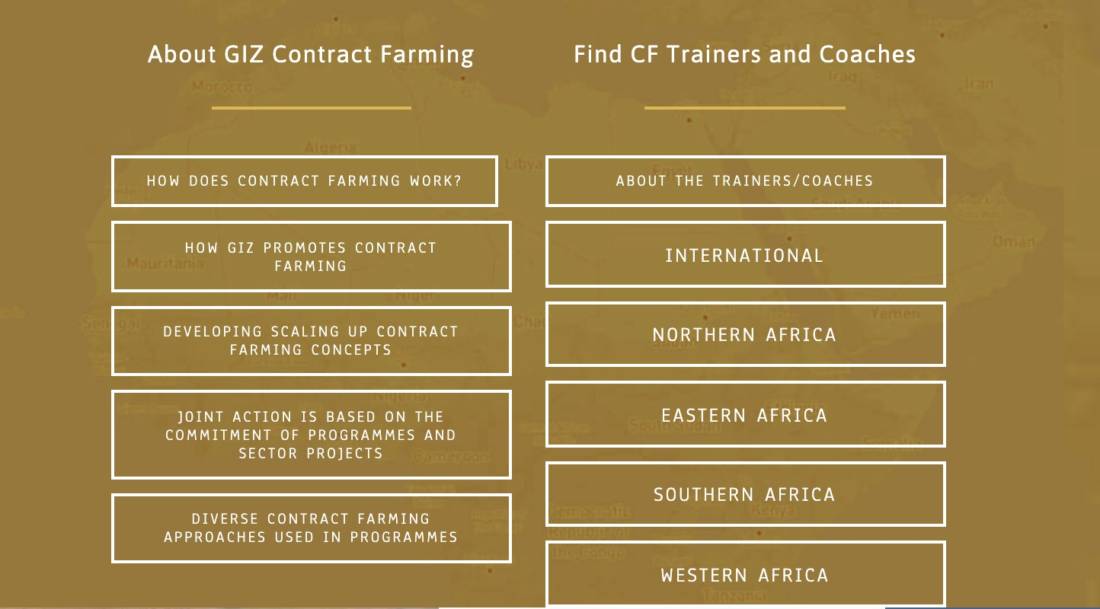 Overview of the pool's menu
Is your project promoting inclusive business models and need advice with new or already existing contract farming schemes?
The SNRD Community of Practice Contract Farming has compiled a pool for international and regional trainers and coaches or consultants. Have a glance through their expertise and — in case of interest to get in touch with one of them — send a message to contract-farming@giz.de.
The pool of trainers caters for GIZ bilateral and global projects, being one of a number of possibles avenues to promote agribusiness value chains from farm to fork.
As of now, all consultants are available for contract farming-related assignments. For the time being, they'll be backstopped by the two international trainers who carried out the ToTC.