Matched – Connecting Youth to Rural Employment Opportunities
How-to-Guide for rural opportunity fairs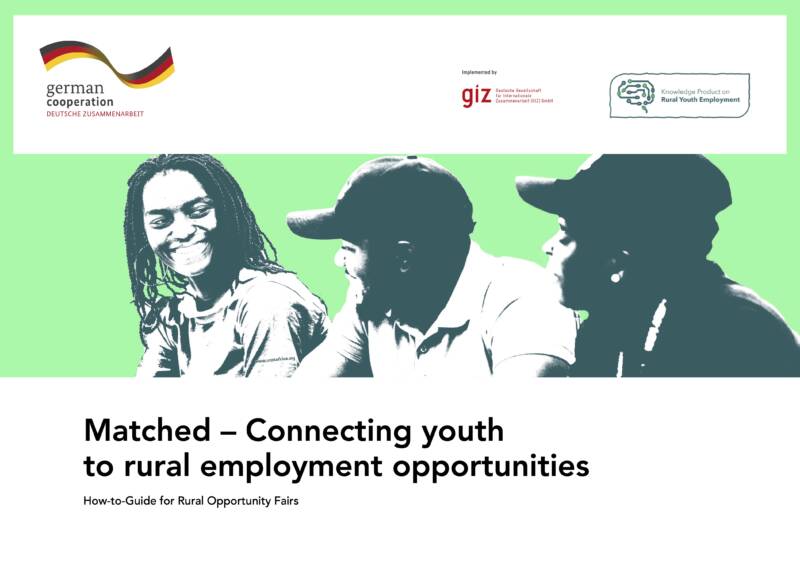 The Added Value of This Article
Hover over to have a look!
Value add for readers
Understand the relevance of instruments to connect rural youth with employment opportunities
Support tool for policymakers and implementation organizations on implementing rural opportunity fairs
An interactive roadmap for the design, planning and implementation of rural opportunity fairs
Experiences and lessons learned from rural opportunity fairs in Burkina Faso, Kenya, Malawi and Mozambique
Rural job and opportunity fairs can be instrumental in driving rural development, particularly for a demographic often marginalized: rural youth and women. These events provide them with a valuable platform to connect with the private sector, training centers, and other key stakeholders in the agri-food sector. Participants can gain insights into innovative business models, access training programs, explore internship opportunities, and discover potential job openings, ultimately empowering them to shape their own futures.
This how-to guide is a knowledge product developed by GIZ's Global Project Employment in Rural Areas with a Focus on Youth. It represents a collaborative effort involving representatives from Burkina Faso, Kenya, Malawi and Mozambique. The guide draws from the experiences and lessons learned in these four countries regarding the design, planning, and execution of rural opportunity fairs. Aimed at policymakers and organizations involved in implementation, this How-to-Guide serves as a practical tool to facilitate the successful execution of rural opportunity fairs.