Invite Yourself
Farmers are key stakeholders in food systems — they need a seat at the table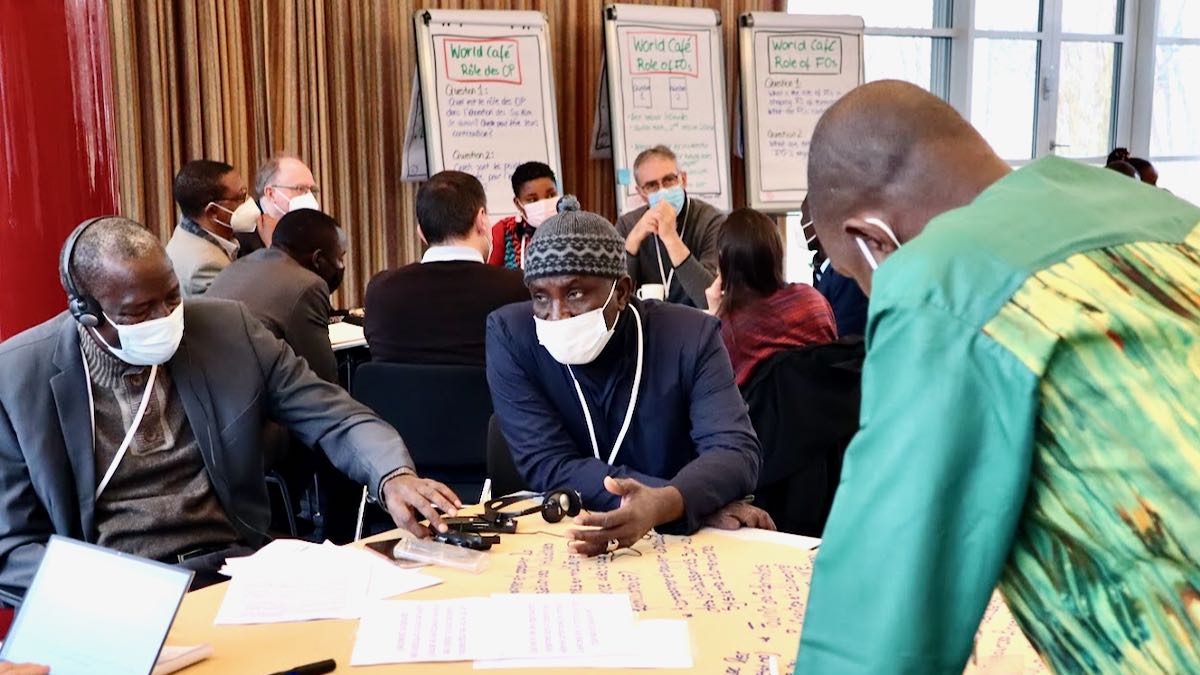 Representatives of farmer organisations exchanging views in task forces on the process and participation format of the UN Food System Summit ⎮ © AHA
Farmers are key stakeholders in food systems — actually the key stakeholders.
At first glance, this really seems obvious. Clearly, farmers are the ones who grow all the produce that nearly eight billion people around the globe eat every day. Farms constitute the entry point to a vast system that ensures everyone gets nutritious food.
Yet, farmers are often extremely underrepresented in policy debates on food systems. Individual family businesses don't have enough political clout to sufficiently promote their interests vis-à-vis their governments and within economies where powerful industrial players have consolidated their leverage.
Since farms are naturally quite different in what concerns their setup and size, it can be difficult to reconcile the varying and at times even divergent interests with one another.
That's where farmer associations come in. They create important opportunities to come to terms with one another and then collectively represent these interests. They can provide platforms from where farmers' voices can carry farther to both national and international stages.
Coming together in person again
In April, the Andreas Hermes Academy organized a meeting of about 30 representatives of farmer organizations, mainly from African countries, to discuss their role in transforming food systems.
After only meeting in online events and through other digital formats during the pandemic, the participants were finally able to return to meeting face to face and create new networks for the first time.
The presidents and representatives of important supranational associations – including the World Farmers Organisation (WFO), the five regional federations of Africa SACAU, EAFF, ROPPA, UMNAGRI and PROPAC, the Pan-African Farmers Organisation (PAFO) as well as many national associations of African countries and associations from Europe and America – exchanged views in task forces on the process and participation format of the UN Food System Summit:
How does advocacy group work on complex international agendas?
How can organised agriculture associations participate in the implementation of the UN Food Systems' national pathways?
How can society and politics be bridged?
And how can farmer organisations contribute to resilient and sustainable food systems?
Farmer organisations must not wait to be invited
A proactive approach – especially in the UN Food Systems Summit process – is necessary to have a say in the shaping of the process.
Elizabeth Nsimadala, President of the East African Farmers' Federation, emphasized during the panel discussion:  "We as farmers […] are the most important stakeholders when it comes to discussions around food."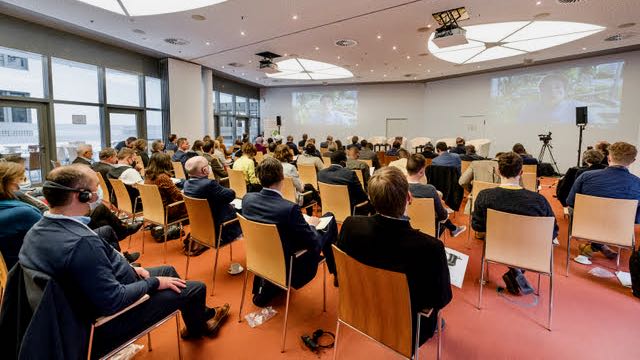 Participating representatives meeting in Berlin to discuss their role in transforming food systems
⎮ © AHA
/ Ana Torres
No dialogue on the transformation of food systems without farmers
A seat at the table was demanded by many of the organisations participating in the UN Food Systems Summit but wasn't available to all. This will make it all the more important to have a close look at the implementation of the national pathways in the future. Therefore, the participants made it their task to monitor the results of the national governments.
Democratically organised agriculture is becoming increasingly important, especially at a time when food prices are soaring, production resources are becoming scarcer due to strained markets and the war in Ukraine, and climate change is contributing to increased hunger and poverty in many regions.
An adequate representation of interests helps shape the framework conditions for agricultural production. It's also possible that members benefit from the scale and network effects and that a contribution is made to resilient rural structures — be it through specific services and training programmes or via providing conducive information.
In this context, collaboration with academia still has enormous potential to support data-based reasoning and the development of targeted strategies. It's a great avenue to make a substantial contribution to equal-opportunity agriculture and the eradication of hunger and poverty.
The collaboration with academia is also an important building block to maintain the awareness that food systems are receiving at present – the UN Food Systems Summit was only the starting point of the transformation process.
More information
Video on the UN Food Systems Summit process
Recording of the panel discussion
Global project Strengthening farmers' organisations for sustainable agricultural development: IDA Project Page (GIZ-internal only)
It provides an overview of the roles farmer and producer organizations played during the pandemic, based on qualitative interviews with the organizations.
Contact
Sarah Lena Jensen, Program Lead, Global project Strengthening Farmers' Organisations for Sustainable Agricultural Development, sarah.jensen@giz.de