Introducing the New Workstreams of the CCLNRM Workgroup
This year's aim is to facilitate knowledge creation and experience sharing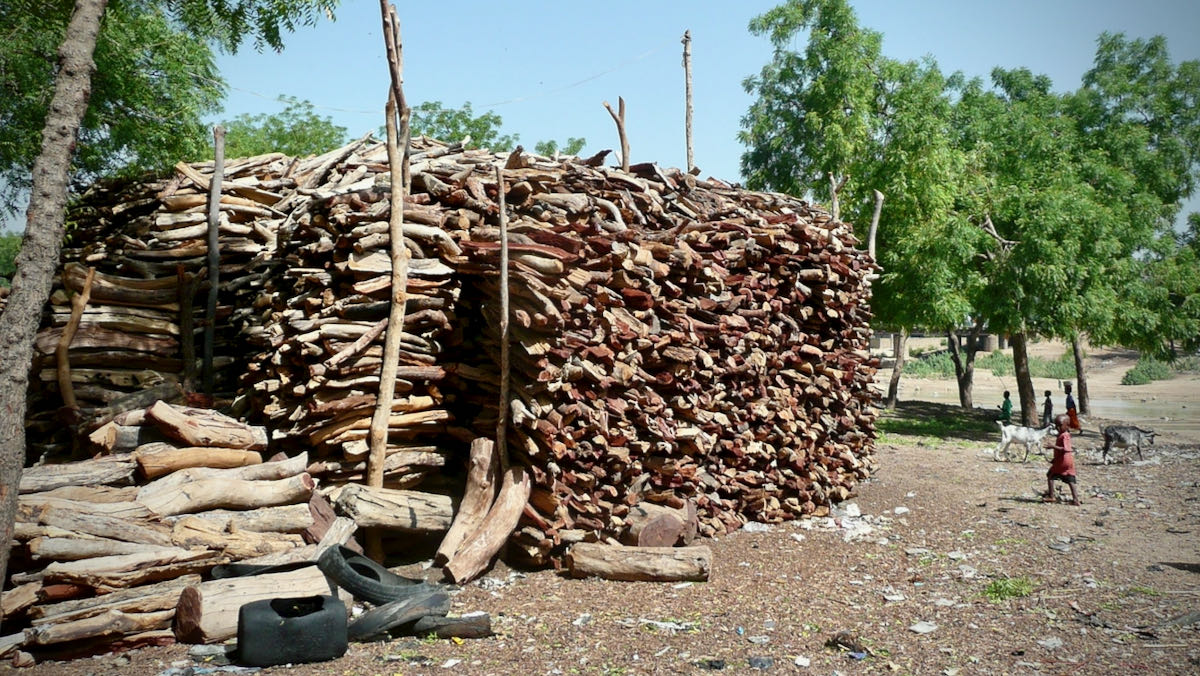 Wood fuel in Cameroon ⎮Photo: @GIZ\Désiré Tchigankong
In February the CCLNRM Working Group launched four workstreams to facilitate interaction between bilateral, regional and global projects or programmes that deal with sustainable natural resource management and climate change issues in Africa.
The streams were formulated through an extensive process of consultation and exchange with working group members and project experts at continental and global level over a two-month period. In particular national project staff was involved. They were critical for the mobilising and coordination of the new workstreams.
The New Workstreams
⎮Photo: @GIZ\Désiré Tchigankong
This workstream is coordinated by Mayen Bertille. The two main objectives are:
To mobilise collaborators to exchange experiences on aspects related to the development of protected areas and testing of tools for the sustainable management of these areas in Africa
The promotion of innovative initiatives related to the sustainable valuation of biodiversity
Six projects and programmes active in seven countries have shown interest in contributing to the objectives of this workstream.
⎮Photos: @GIZ\Désiré Tchigankong
The aim of this workstream is:
To share experiences on climate change management and
to look at the design of integrated and innovative approaches to adaptation and resilience to climate change — with a focus on sustainable land management and improving the livelihoods of vulnerable groups
This working group is led by Abdourahmane Diarra and includes more than five project or programmes active in six African countries.
⎮Photos: @GIZ\Désiré Tchigankong
Indigenous peoples living in and around forests have a particularly intimate relationship with them. These peoples still suffer from marginalisation, extreme poverty and other human rights violations. For this reason, this line of work, coordinated by Nitcheu Armelle, will address issues related to:
Complaints management mechanisms
Situations of discrimination and vulnerability of populations
Ways and means of dialogue, establishing joint management agreements and appropriate dialogue frameworks.
Four projects or programmes from four countries are strongly involved in this process of experience sharing aiming at designing a community-based conservation approach based on local knowledge and respectful of people's rights could be a better way to manage its problems.
⎮Photos: @GIZ\Désiré Tchigankong
Based on the idea that land-use planning, forest area management and forest landscape restoration are intimately linked, those in charge of this line of work, Valentine Ebua and Ms. Randrianarivelo, want to coordinate their experiences with a view to:
Developing effective tools for the management of forest areas
The restoration of degraded landscapes
Sustainable exploitation of forest resources.
This exchange of experiences from more than seven African countries will surely allow the design of better approaches to the management of forest areas and forest landscapes.
An Innovative Way of Working Together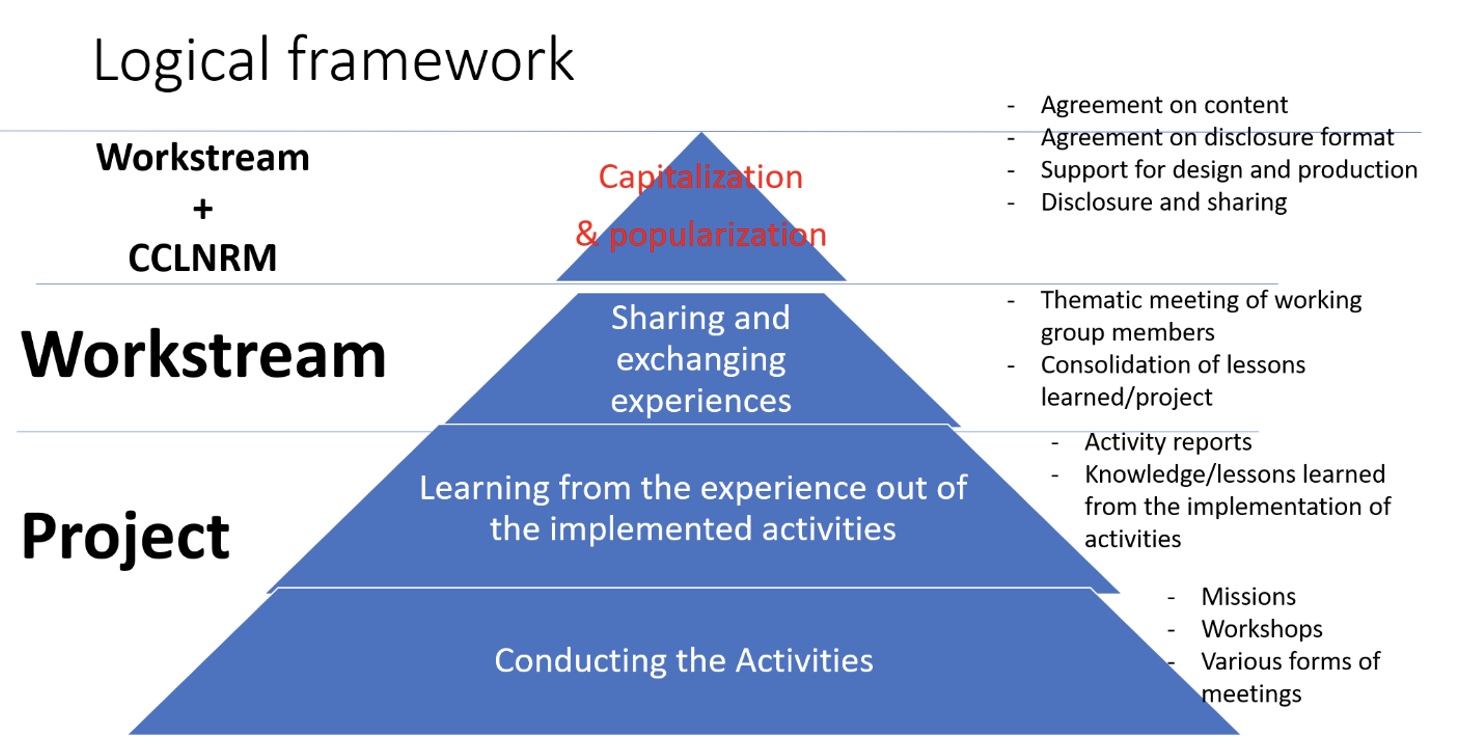 The idiosyncrasy of the workstreams lies in the fact that project members will be able to continue to invest fully in their project activities while meeting on a monthly basis to exchange lessons learned from the implementation of the activities.
The objective here is to find common areas of interest in these different projects, to benefit from each other's experiences in managing certain challenges, but above all to document the lessons learned from all these experiences. A synthesis document of these experiences at continental level will allow the different people involved in the various themes within their projects to have a useful database and information for their daily work.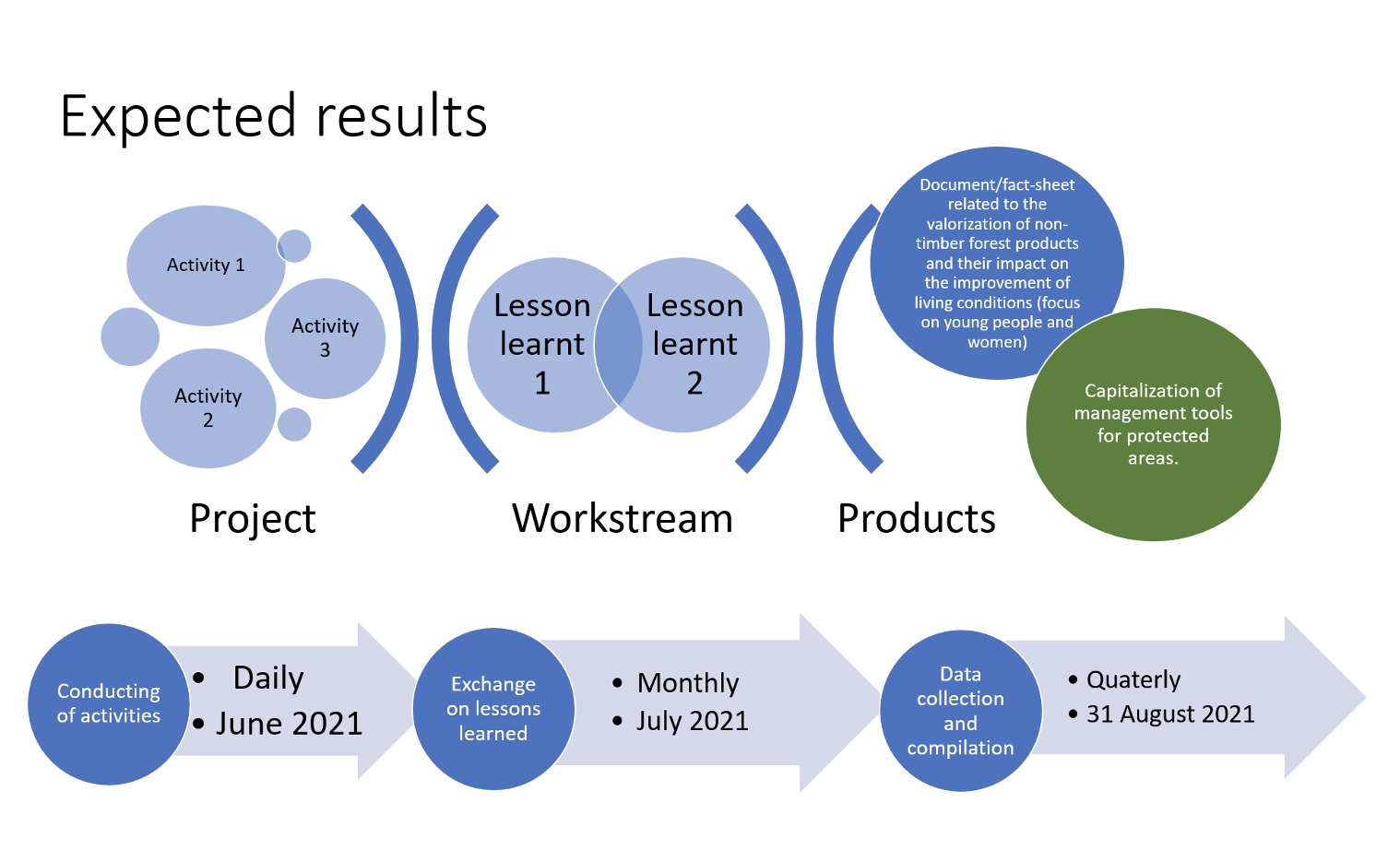 Contributing to MDGs and SDGs through continental and transcontinental synergies
The outputs and other expected results of the different workstreams respond to the global challenges faced — notably those related to poverty, inequality, climate, environmental degradation, prosperity, peace and justice.
To this end, almost all of the workstreams are geared towards reducing the proportion of men, women and children of all ages suffering from some form of poverty. They work to build the resilience of the poor and vulnerable and reduce their exposure to and vulnerability to extreme weather events and other economic, social and environmental shocks and disasters (MDG1).
The focus on climate change and land management aspects contributes to improving agricultural production (MDG2 and 13), creating more employment and income for women and youth (MDG5 and 8).
The workstream focusing on indigenous peoples contributes to reducing inequalities and ensuring that no one is left behind in the process of sustainable natural resource management (SDG10 and 16), while the last workstream addresses activities that rely on the use of the environment and natural resources in a way that continues to have a destructive impact on the planet (SDG12 and 15)
Contact
Désiré Tchigankong