How To Scale Training and Knowledge Dissemination Inclusively With e-Learning Solutions
Transforming education systems in Africa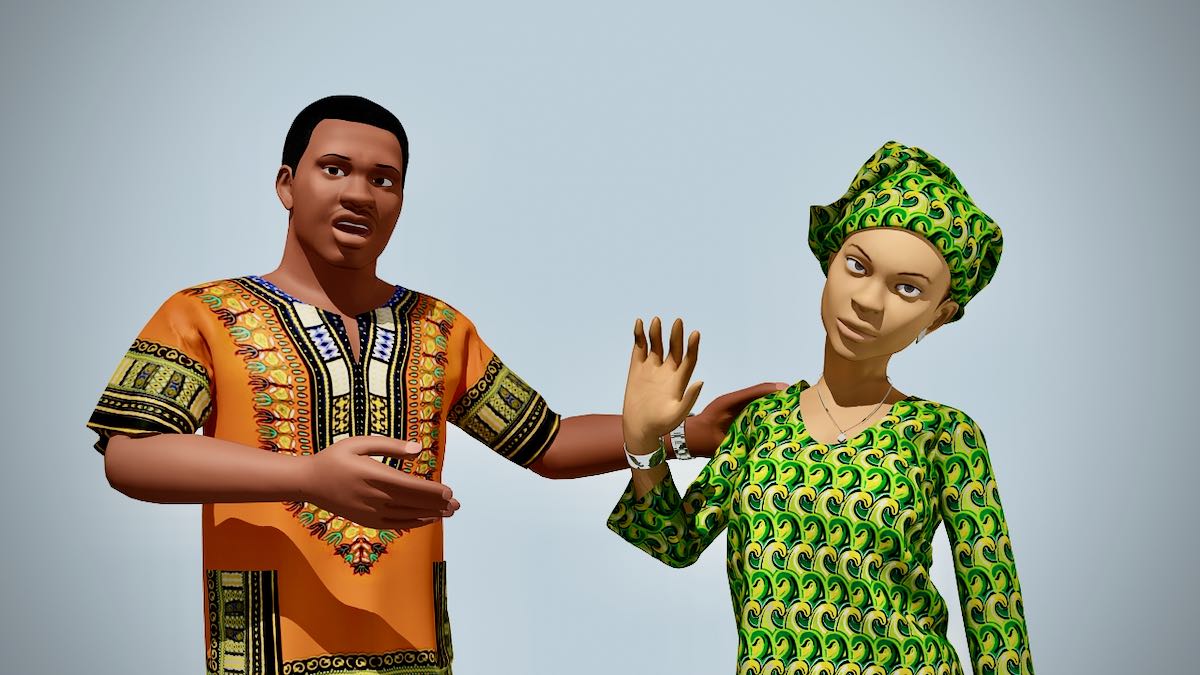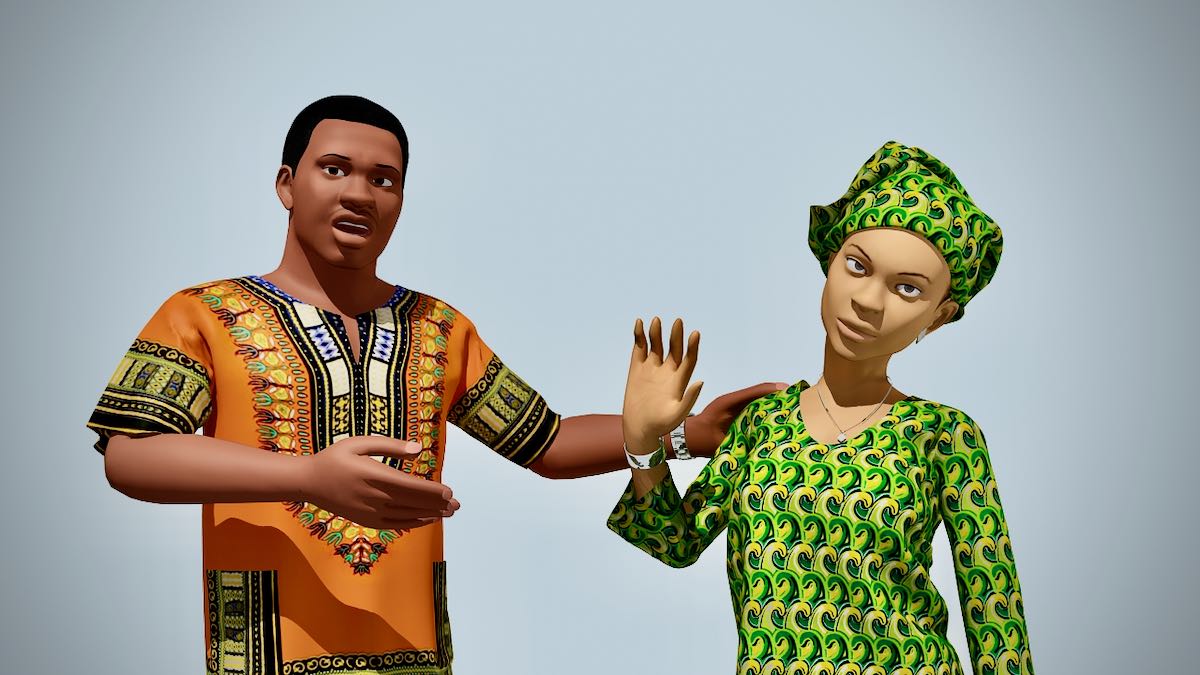 Obi & Aminat, the two companions for learners in the ABF Agribusiness Facility for Africa ⎮ Photo: © Agribusiness Facility for Africa
In late 2022, the SNRD Digital Transformation Working Group convened pioneering e-learning initiatives to discuss best practices in reaching out to learners on the African continent. The meeting featured pitches from
The digital divide and e-learning
One of the major barriers to e-learning in Africa — and therefore digital skills extension services — is unequal access to digital innovation. Factors such as digital literacy and skills, technology access, and cultural habits still impede equal access to electronic learning innovations. To ensure that e-learning offers are inclusive, providers and users of electronic learning should develop models that bridge the digital divide and promote equal access.
The perfect blend for the future
The way training is delivered has changed a lot recently, and it will continue to evolve towards a combination of in-person and electronic methods. Smartphones are now commonly used by trainers, extension agents, and agripreneurs to access digital resources and knowledge products and services.
Although face-to-face training is still important, electronic learning is becoming increasingly popular since it is cost-effective and can reach a large number of people. Digital infrastructure is also improving, which means that even those with limited connectivity can access learning materials offline.
The cost of technology is a critical factor in accessing education. For example, using the Moodle app, students in Benin can download and study a course offered by Afrique-Learning for less than USD 0.16 in data cost on their mobile network. With free courses offered by Moodle and atingi, there are no additional subscription costs for students. As more people across Africa own smartphones, electronic learning solutions that offer affordable content will become more widely used.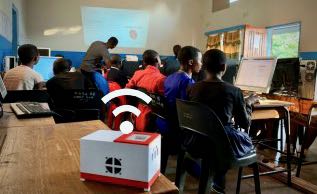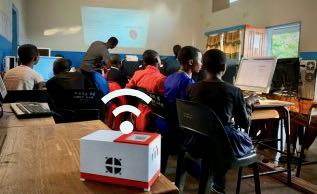 Ideas Cube in a classroom provides offline access to learners
⎮ Photo: © atingi
Empowering learners with limited internet access
Atingi is a multidisciplinary learning platform providing free courses for various professional fields. Learners can choose between tutor-led or self-paced learning. For those with limited internet access, atingi offers a mobile app to download courses and learn offline. In areas with poor connectivity, the atingi box is deployed in community classrooms. It is a physical device that stores multimedia content and updates it via a remote server. Learners can access the courses with computer, a smartphone or a tablet in offline mode. In Benin, this so-called "Raspberry Pi" or "Ideas Cube" is installed in community classrooms with the support of Libraries Without Borders (BSF) and is frequently used for training sessions by facilitators of farmer organizations.
Simplicity, instruction, and customization for learners
The primary challenge for e-learning developers is ensuring content quality and relevance to the target audience. Many instructional YouTube videos fall short, providing inaccurate information or targeting the wrong educational level. Reputable e-learning providers like Afrique-learning and atingi collaborate with specialists to guarantee content excellence.
Mistakes abound in e-learning, such as merely uploading face-to-face training materials onto a learning management system or sharing lengthy videos without learner interaction and knowledge tests, rendering even well-produced videos monotonous.
Key takeaways to enhance inclusivity and accessibility in e-learning
Companions are vital for self-paced learning, and careful persona and character design can challenge stereotypes.
Fundamental educational tools like syntheses, summaries, and interactive tests help isolated learners check and structure their understanding without the presence of a teacher or trainer.
Motivational and encouraging speech plays a huge role in maintaining learner engagement and offering an alternative to traditional classrooms.
Simplifying complexity, facilitating step-by-step interaction, minimizing text, and incorporating graphics, pictures, videos, and interactive elements, despite potential cost implications, can make a big difference.
With these considerations in mind, developing e-learning content, even on a modest budget, can be achieved through close collaboration with learners. It presents opportunities for development practitioners, educational institutions, ATVET organizations, and agripreneurs, like Afrique-Learning supporting a local cooperative in Benin.
Additional Information
The SNRD Digital Transformation Working Group's Expert Talk Series will continue in 2023, with upcoming sessions announced by the SNRD secretariat.