How Sustainable Soil Management Also Pays Off in Social Terms
On the basis of impressive yield increases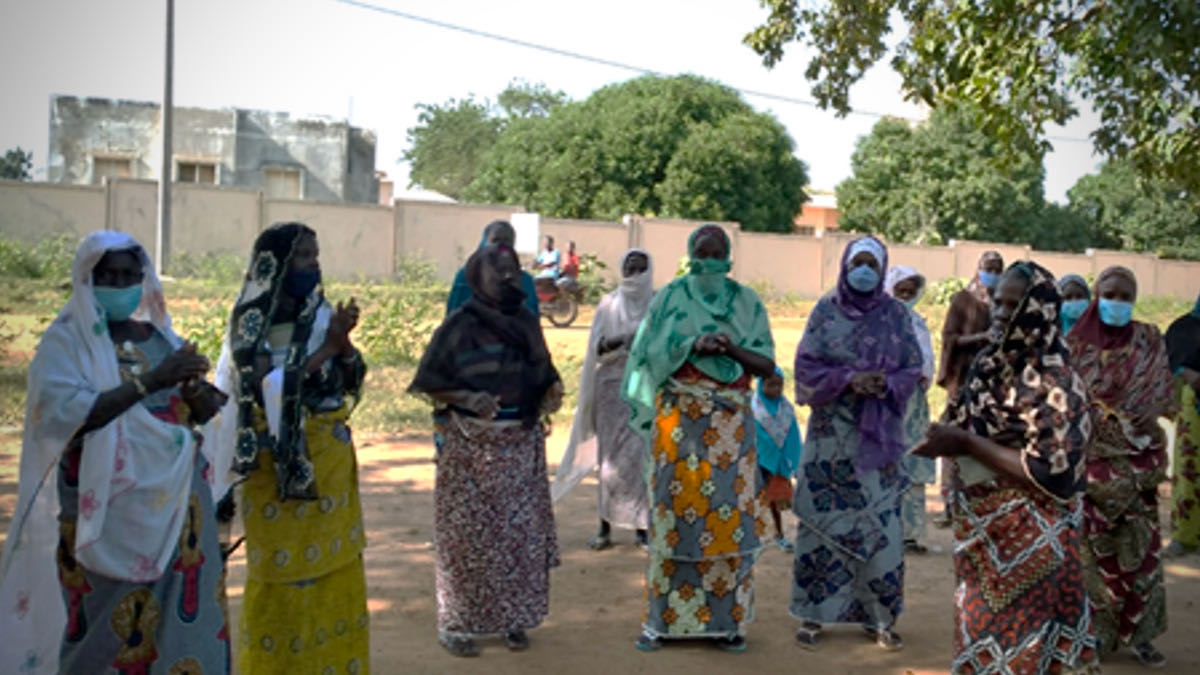 Chanting circle of women who benefited from SLM training in Gogounou, Alibori, Benin
Photo: @GIZ/Belvida Assankpon 
When I didn't know about sustainable land management, my husband and I were constantly fighting. I didn't have money to help him with household expenses. Today, I am emancipated. I manage to help my husband with our children's school fees. Nowadays, it's total happiness at home. We satisfy our hunger with a variety of meals.
In Benin, women often own the barest land, the most depleted and thus it yields less than the land owned by men. For women like Katoumi Orou Gani, the measures for sustainable land management and adaptation to climate change the country package Benin of the Global Program Soil Protection and Soil Rehabilitation for Food Security promotes come at the right time. They improve the quality of their fields and thus their harvests and yields. This includes, for example, the use of the ground cover mucuna (velvet bean) or pigeon pea.
In training sessions on sustainable land management measures, women learn what constitutes good crop residue management and how efficient and cost-effective natural fertilizer such as cow dung is.
"We used to use chemical fertilizers and burn our fields after everything was harvested," says Katoumi Orou Gani.
Using sustainable soil management methods, the women have been able to substantially raise their crop yields in recent years. The increases in corn yields are particularly impressive.
Before I learned how to manage my land sustainably and still get good harvests, my land was completely degraded. In the five years since I started following the rules of sustainable soil management, my harvest has steadily improved. I used to get three to five 50kg bags of corn per hectare. I have used mucuna for three years in a row and can now yield 42 bags of corn per hectare. I am happy because I no longer have debts and I don't need so much money to buy fertilizer, which I actually don't like. The pigeon pea and mucuna have made my life easier.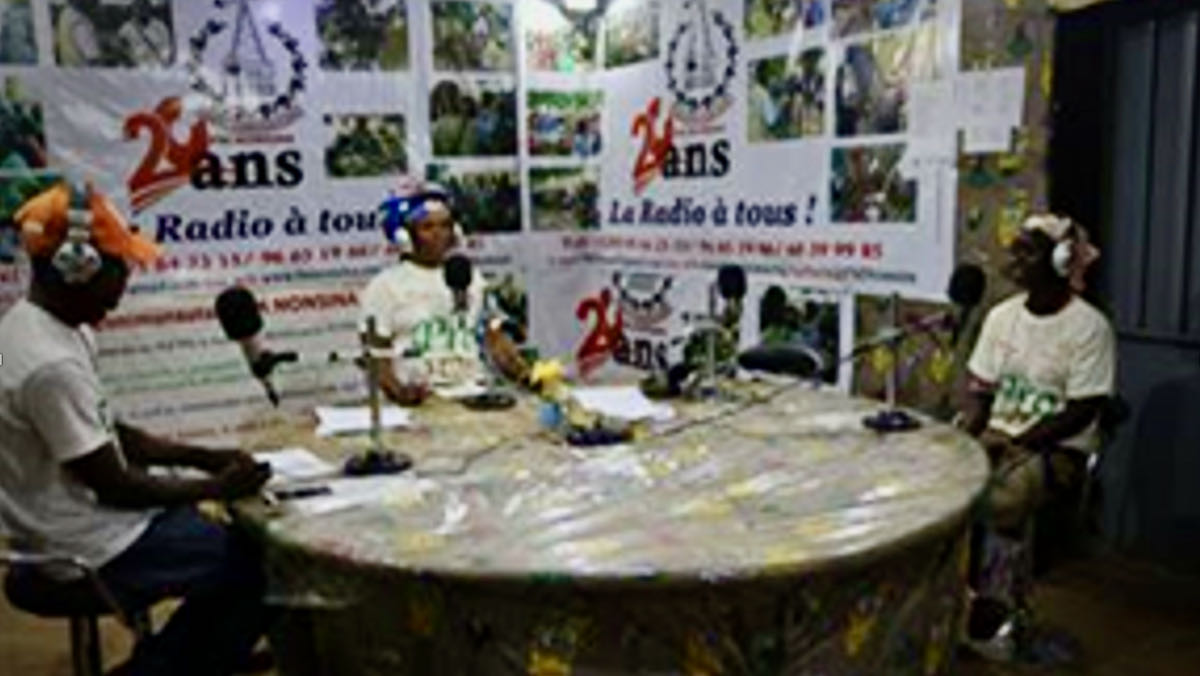 Recording the radio program to empower the female farmers ⎮Photo: @GIZ/Belvida Assankpon 
The country package Benin of the Global Program Soil Protection and Soil Rehabilitation for Food Security also uses local media to empower women working in agriculture. On the International Day of Women's Rights, the program organized with eight community radio stations an interactive program for women farmers. The aim was to encourage women to continue using sustainable land management measures, overcoming all barriers, despite the COVID pandemic.
Since agriculture is a main activity of these women, their success in the field is essential to their autonomy. In Benin, rural women are increasingly speaking out to assert their skills and desire to contribute to the development of their place at all levels. For this reason, they also appreciate the opportunity to express themselves and encourage each other through the radio program.
Additional information
Global Programme Soil Protection and Rehabilitation for Food Security (ProSoil) (GIZ-internal access only)
Factsheet ProSoil Benin (GIZ-internal access only)
Contact
Carola Jacobs, Conseillère Technique Junior – Parakou, carola.jacobs@giz.de