Crisis Management in Times of COVID-19
Farmer organisations stand up for members developing digital services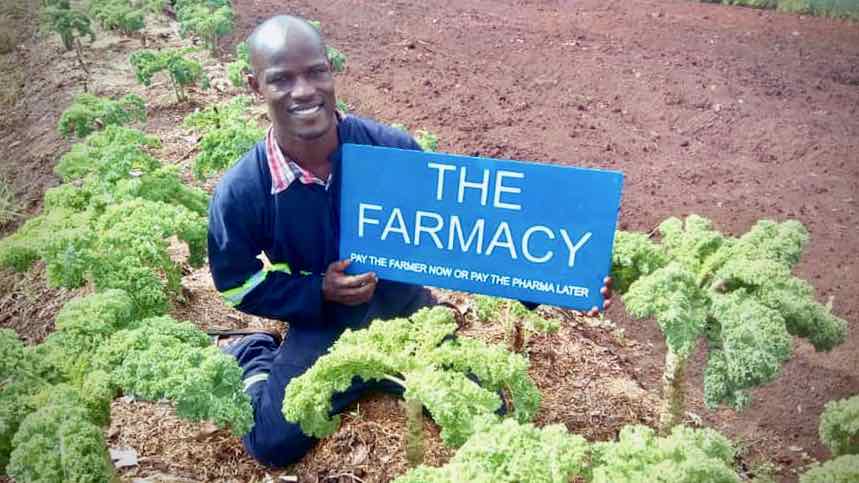 Nehemiah Buwule, winner of the online video competition "Youth4FoodSecurity"
© UNYFA
Many smallholder farmers in partner countries have been heavily affected by the COVID-19 crisis and the restrictions it brought upon them in terms of freedom of assembly and movement.
Often agricultural markets have ceased to operate or they function only in very limited ways. However, various creative solutions have come to light that can bring about positive changes. In that farmer organisations play a decisive role, supporting and promoting the interests of smallholder farmers.
Expanding digital
In Uganda, the national association Young Farmers' Federation of Uganda, UNYFA, is expanding the digital support for their members. Educational opportunities for young farmers are increasingly being offered online. Midyear 2020, UNYFA has been organising online workshops and conducted a virtual innovation competition with the support of the Andreas-Hermes-Akademie.
The aim of the competition "Youth4FoodSecurity" was to identify and award innovative ideas in agriculture to promote food security. UNYFA is using social media to disseminate the most innovative ideas that have the potential to improve the situation for farmers in these difficult times. Out of 20 applicants, five innovative ideas were awarded a grant for agricultural equipment. Their videos were viewed more than 56,100 times.
National farmer organisations offer urgently needed services
This is in response to the negative effects of the COVID-19 crisis for their members. In Kenya, the national umbrella organisation Kenya National Farmers' Federation is particularly worried about the local food security.
Within a short time, the partner organisation of the Global Programme "Strengthening Farmers' Organisations for Sustainable Agricultural Development" (GV StäbO) developed an action plan to support smallholder farmers. General information campaigns and the procurement of sanitary products for virus prevention are just as much a part of the strategy as digital crop databases.
The federation has developed a USSD information system that gives farmers real-time access to important information via their mobile phones. For example, the users receive free information on COVID-19 measures and hygiene instructions, weather data, technical advice on good agricultural practices or additional information on the federation.
More Information
Contact
Sarah Lena Jensen, Program Lead, GV StäbO), jensen@giz.de