The Consultative International Cashew Council Boasts of Nine Member Countries
The dynamic cashew sector has enabled national and regional economies to rake in substantial revenues and balance their trade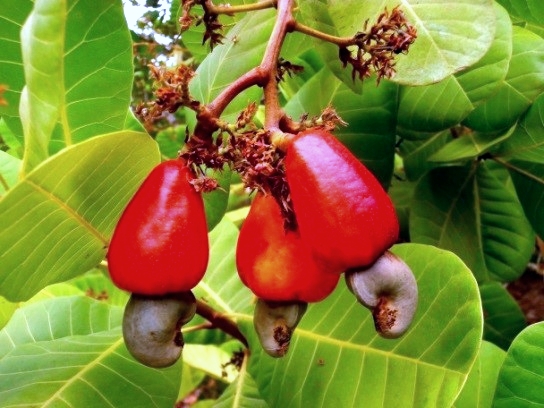 The cashew sector offers great opportunities on economic, social and environmental levels in several countries. In Africa, more than 10 million people receive income from the cashew sector. Moreover — although less advanced — the local cashew industry is a formidable factor in wealth creation, employment and ultimately in the fight against poverty. It provides many women with important jobs. They make up almost 60% of the workforce in production and 90% in processing.
Solving the problem of strategic cooperation
Despite the opportunities cashew provides for economic speculation and social development of the continent, there has been no strategic cooperation framework involving the governments of producing countries. All existing initiatives until now have been carried out by private actors, with the support of technical and financial partners.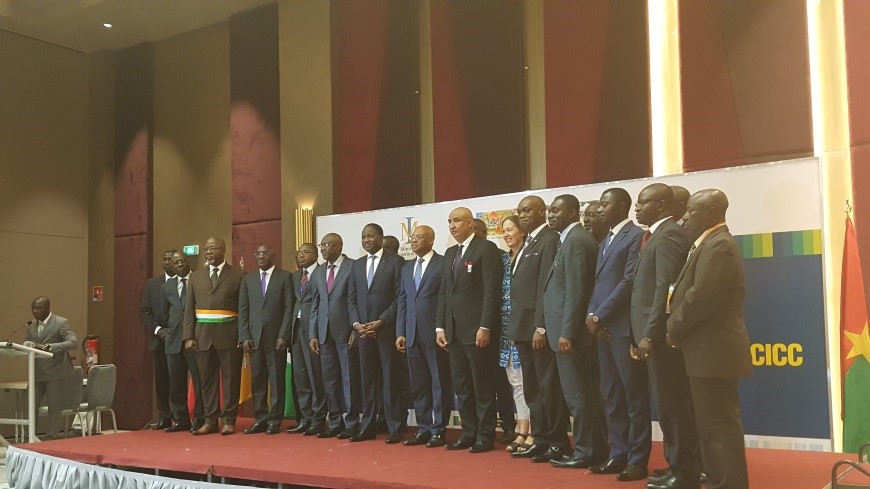 Faced with governance challenges in the cashew sector, delegations from various producing countries and international bodies came together at the second International Cashew Processing Equipment and Technology Fair (SIETTA) in 2016 in Abidjan, to form a common institution that promotes the cashew sector in Africa and in the world.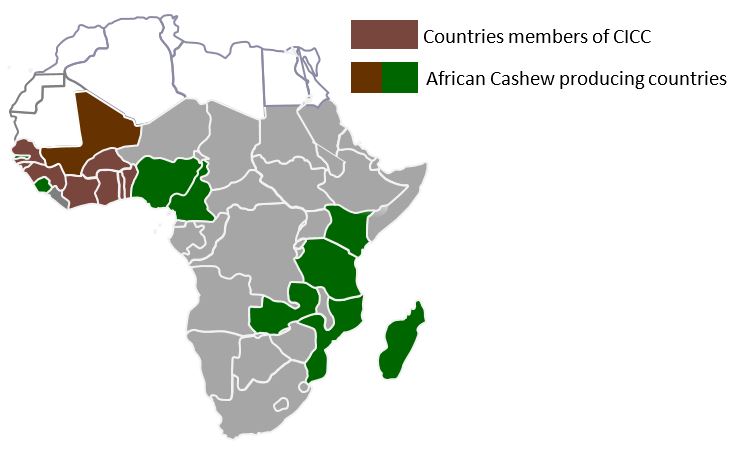 To this end and to foster cooperation between cashew-producing countries worldwide, they adopted the convention on the establishment of an international organization for the promotion of the cashew industry, known today as the Consultative International Cashew Council (CICC).
About the Consultative International Cashew Council
So far Benin, Burkina Faso, Côte d'Ivoire, Ghana, Guinea Bissau, Guinea Conakry, Mali, Senegal and Togo have signed the convention. They are the founding members of CICC.
Mozambique, Sierra Leone and the Gambia are currently in the process of joining. The members of the convention have mandated Côte d'Ivoire to lead the operational set-up of CICC, whose head office is in Abidjan.
The first council of ministers meeting
A first meeting of the Council of Ministers in charge of cashew was held in September 2017 in Abidjan. All nine member countries were represented by ministers to deliberate on issues such as:
Presentation of the Final Report of the Expert Meeting
Review of technical documents
Rules of Procedure
Organizational chart
Minimum Action Program
Budget and financing arrangements
Appointment of an Interim Executive Secretary
At the opening ceremony, the African Cashew Alliance, representing the private sector, reiterated their commitment to work closely with the CICC as lead facilitator of the Commission for the Promotion and Development of the Private Sector.
The Competitive Cashew initiative (ComCashew), the GIZ regional project representing the Development Partners in Cashew value chain, presented a declaration of an advocacy vision for the sector.
The next meeting of the  Council of Ministers is scheduled March 2018 in Benin.
Contact
Bernard Agbo, Sector Organisation Manager, Competitive Cashew initiative (ComCashew), Abidjan, Ivory Coast, bernard.agbo@giz.de