Childcare To Promote Rural Women's Qualification and Employment
How childcare facilities empower women to invest in their future — a brief interview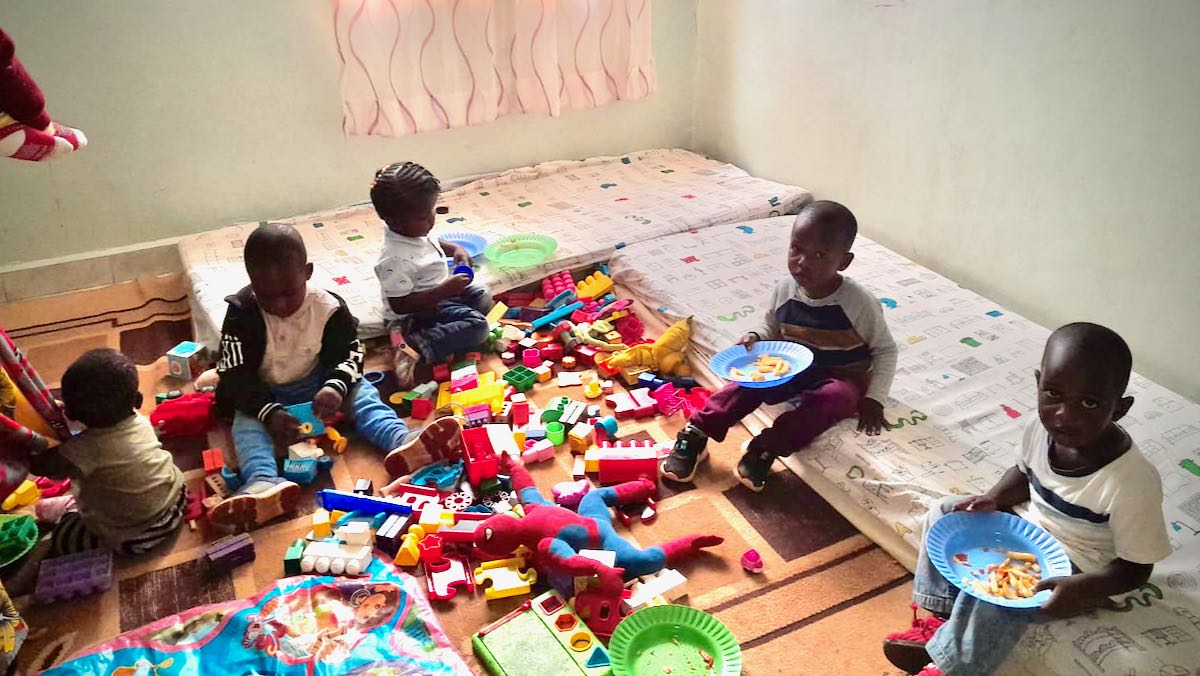 Rural childcare facility in Kakamega, Western Kenya ⎮ © GIZ
"Offering childcare support to young mothers is one critical step towards transforming our society", says Lunah Njeri.
Lunah is a technical advisor of the AgriJobs4YOUth Initiative in Kenya, which is part of the Global Project Rural Youth Employment, supporting qualification and jobs for women and youths in Kenya, Burkina Faso, Malawi, and Mozambique.

In rural areas of Kenya, youth employment and job perspectives for young men and women aged 18-35 are generally a huge challenge. But women in the countryside face even more difficulties than their male peers regarding job opportunities as they are faced with what is called a triple burden: they are female, they are young and they live in rural areas. It makes access to skills, productive resources and financial services as well as business coaching, markets and professional networks a challenge for them.
Market-oriented education and training opportunities – as supported by the initiative - are key to enabling rural youth and especially young women to acquire the necessary skills and knowledge to start their own business or find a job in an agricultural enterprise. Between the age of 15 to 24 years, the foundation of education and a professional career is laid. Missing this period due to childcare means that many young women fail to reintegrate later and to catch up with their male peers, causing a huge negative influence on women's career path, income and employment opportunities. This also causes negative impacts on the country's economy.
To this end, the AgriJobs4YOUth initiative and its partners set up childcare facilities. Young mothers can use them with their children while they attend the training offered. The initiative started with a small action which, however, turned out to be a big opportunity for young mothers and received very positive feedback. Other project teams from the Global project are very enthusiastic about it and have already made plans to introduce it in their respective countries, too. The implementation will be evaluated with partners in mid-2023.
How a simple measure can have a big impact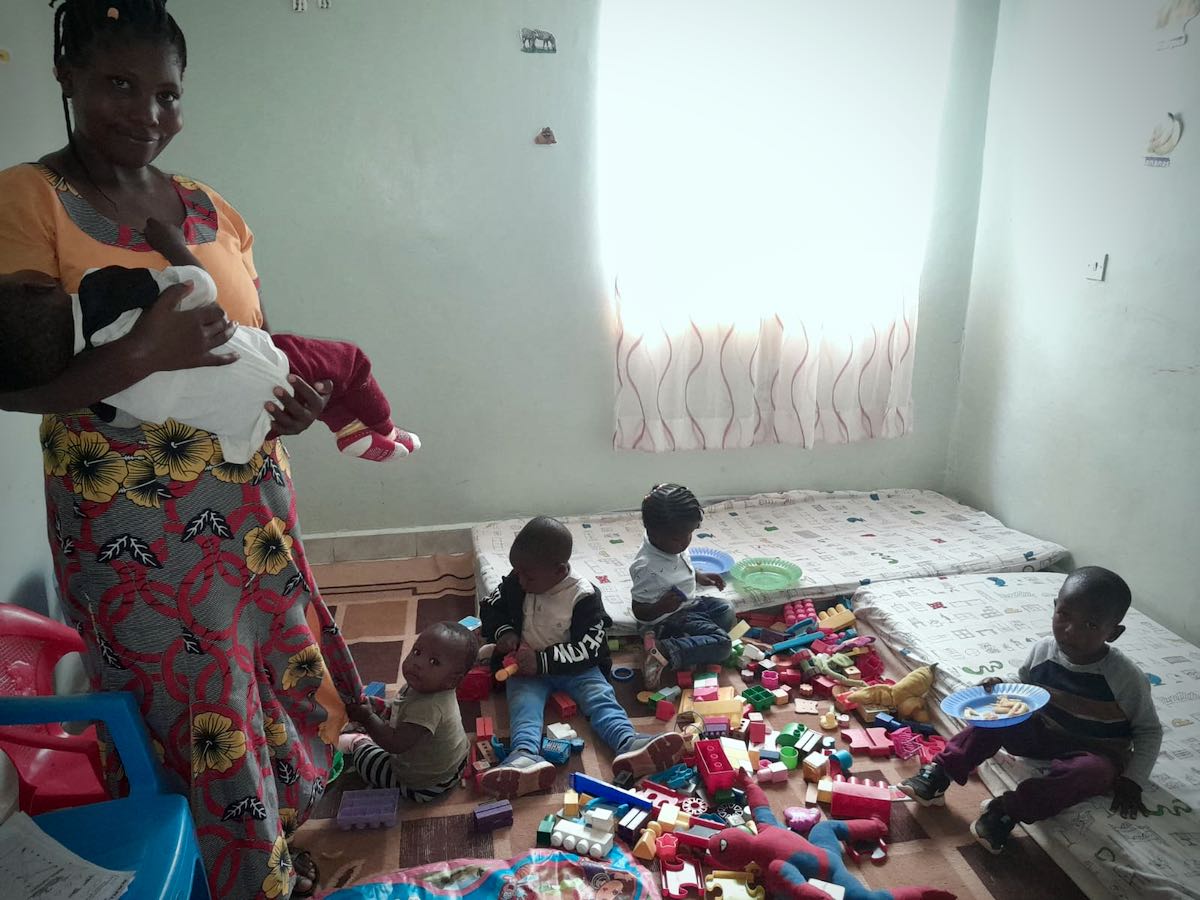 Children and nanny Hilda Juma at the childcare facility ⎮ © GIZ
Lunah Njeri on the start of the idea and its impact.
How did you come up with the idea to set up childcare facilities?
In our work, we found that young women with children often did not have the opportunity to participate in training and educational opportunities because there were few, if any, options for caring for their children during training sessions. When young mothers don't get the opportunity to pursue their qualifications at the right time, it really affects them in the long run. Ultimately it's keeping them off the labour market. So, actually, it was an absolute no-brainer issue. You need childcare facilities to support young women. That's what the initiative decided after we identified and discussed several priority issues and were able to sensitize the relevant stakeholders to the importance of the topic.
What do the childcare facilities look like?
The childcare facility is located at Kakamega, Western Kenya, where nannies look after and take care of children, while their mothers are attending training. The children, mainly babies and toddlers, can play there, have some milk or take a nap. We currently operate the facility with two partners: Lakehub, a rural startup incubator offering business coaching and an ATVET training institute.
Who can make use of the offer?
On average 63 percent of all women in Western Kenya are having a baby before they even turn 18. During Corona when schools were closed, the numbers of pregnant girls increased tremendously. In our rural project areas, there's often no daycare available at all. It limits the mothers from actively participating in the training sessions. The facilities are open to all young mums who are between 18 and 35 years old.
What is the causal relationship between childcare facilities and promoting youth employment?
When we talk about youth employment, we often assume that all youths have basically the same opportunities to acquire the kind of skills they'll need to get employed or to work economically successful for themselves. However young women are often getting pregnant and then need to look after their children. This comes at a time when they would otherwise focus on their education and skills development. By setting up these childcare facilities in rural areas, women are enabled to meet their responsibilities as a mother while pursuing their own development and career. This opportunity has a long-term impact on their lives. They can start to generate income while they are still young and join the labour market. Which helps them and the local economy.
Which successes do you see so far?
At the moment, the facilities are running at full capacity when we're having training sessions going on. The facilities can take care of twelve children at a time and currently we are looking at scaling the capacity to about 36 children. I really believe supporting childcare is a big step in the lives of young mothers and it is one big step to transforming our society as a whole.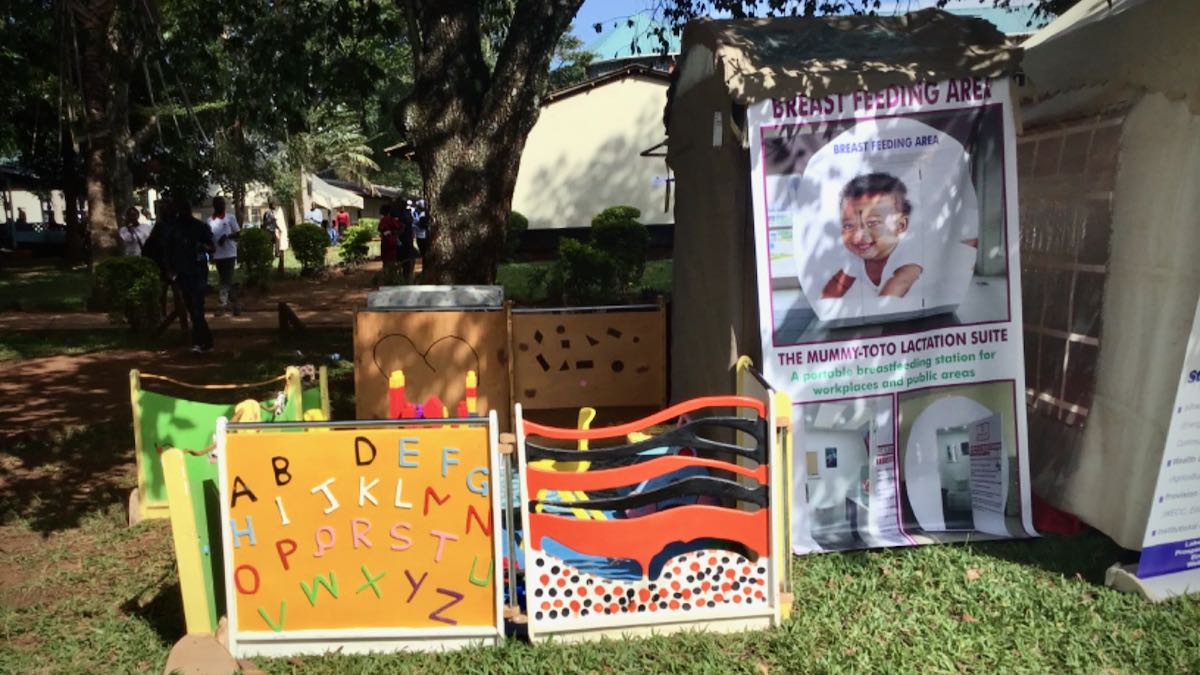 The Initiative also offers childcare facilities and breastfeeding zones for young mothers
during other project activities like rural jobs fairs   ⎮  © GIZ
Contact
Lunah Njeri, AgriJobs4YOUth Initiative (Global project "Rural youth employment"), GIZ Kenya, lunah.njeri@giz.de