Using Celebrities as Ambassadors for Better Nutrition
See how a comprehensive social and behaviour change communication strategy is carried out in Ethiopia's Tigray region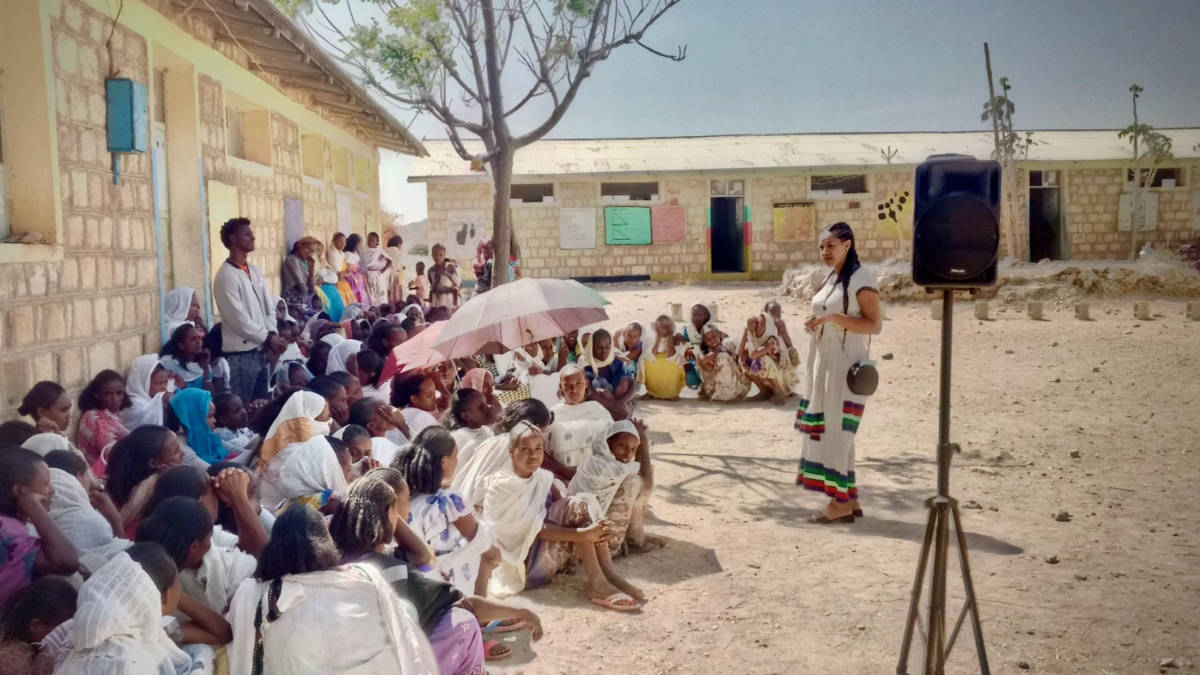 Singer Mahlet Gebrgiorgis at a cooking demonstration
Photo: © Tsegay Gebretinsea
General knowledge, attitudes, norms and cultural practices largely contribute to food and nutrition security. To create awareness and incentives for change among the target group and to foster positive nutrition behaviors, the Nutrition-Sensitive Agriculture Project developed a comprehensive social and behavioural change communication strategy.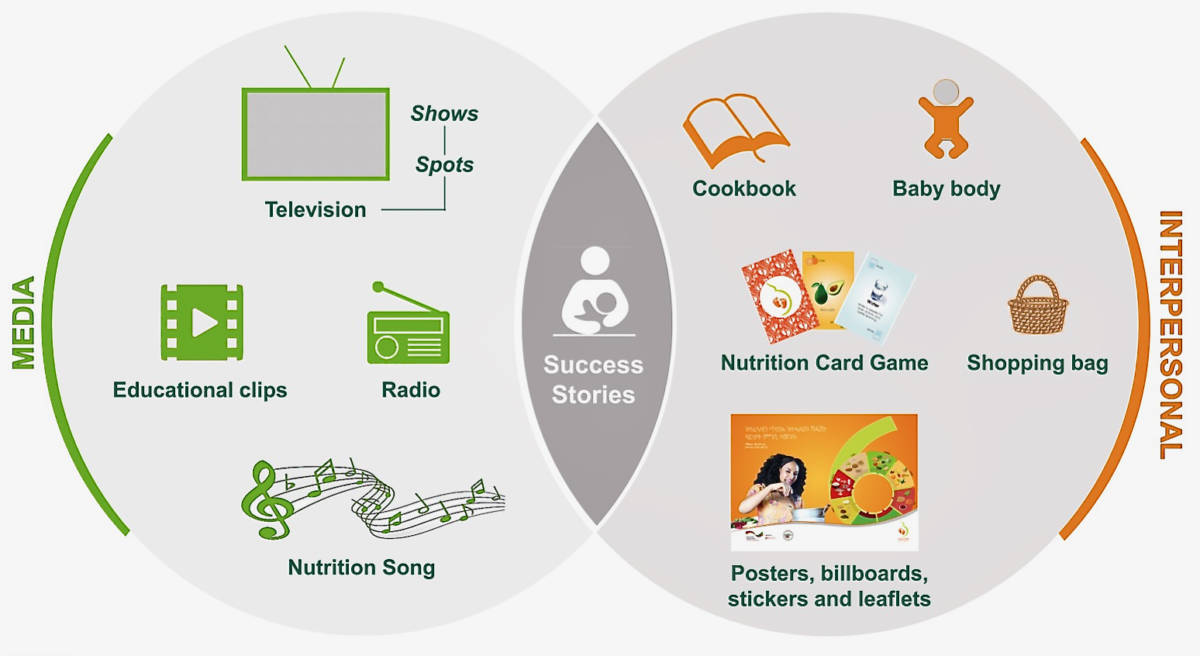 360° Marketing | Social and Behavioural Change Communication Strategy
A celebrity singer to reach out to women
One part of the behavior change strategy is a media campaign including the famous singer Mahlet Gebrgiorgis. She has the capacity to positively drive behavior change of rural people in the Tigray region. A survey showed that the artist was a suitable candidate to take on the role of a nutrition ambassador since she is a mother herself and originately came from the region.
All photos: © Tsegay Gebretinsea
The artist participated in cooking demonstrations in the project site Kebeles, marketplaces and schools in close collaboration with the Women's Association of Tigray. Furthermore, she is the face on the promotion material for Tigray Region.
Feedback from beneficiaries and the results of the follow-up survey indicated that Mahlet presence was crucial for triggering behaviour change towards dietary diversity since the target group easily identified with the singer they knew and respected highly.
The participation rate of beneficiaries tremendously increased when it was announced that Mahlet wold be present in cooking demonstrations and nutrition education events. It was nice to see that also husbands and male and female youths joined the events.
Next, we will look for a similar ambassador for Amhara Region and adjust the SBCC strategy accordingly.
The situation — child malnutrition is critically high
The prevalence of child malnutrition remains staggeringly high in Ethiopia, especially in children aged 6-23 months. These high levels are usually due to inadequate food intake, resulting from a combination of
Poor access to diverse foods
Inadequate knowledge and skills to select and prepare meals from available foods
Poor health
In summary, there is an unmet need to improve children's' diets in Ethiopia, particularly in form of complimentary feeding.
The author