An Integrated Solution for Future-Proof Food Systems for Small-Scale Fishers?
How about other effective area-based conservation measures, aka OECMs?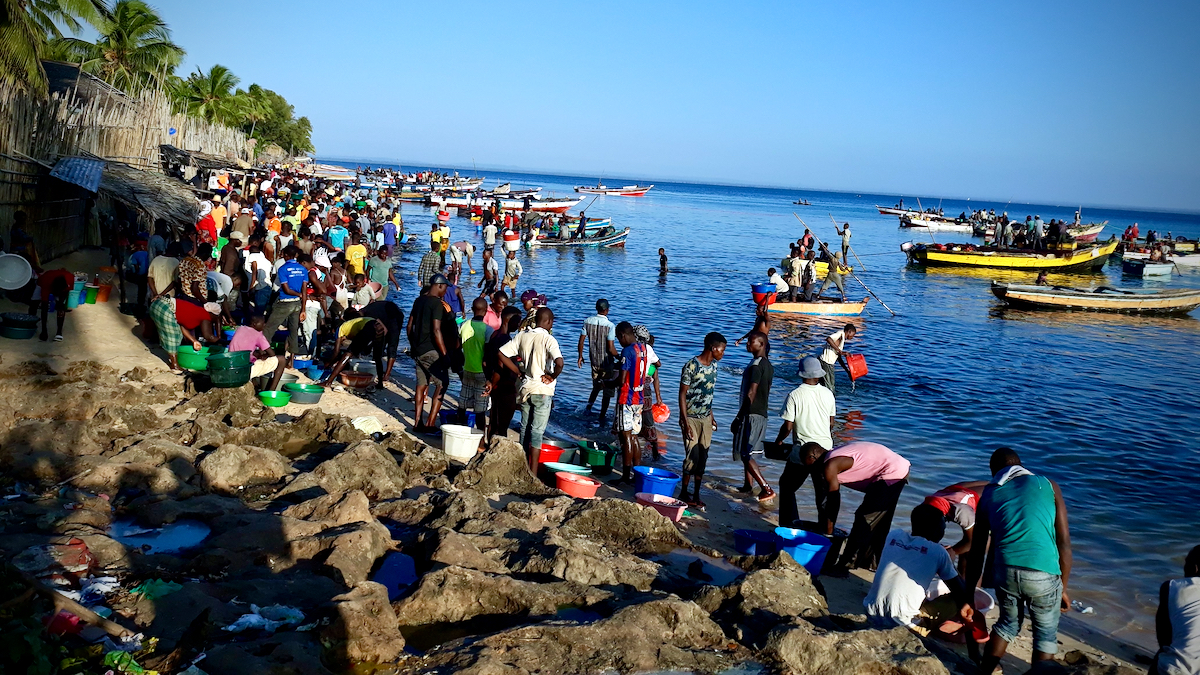 The Added Value of This Article
Hover over to have a look!
Community Coast © Paul Tuda
Navigating 30×30: Bridging Conservation and Small-Scale Fisheries for Sustainable Seas
On October 5, 2023, WIOMSA and GIZ, sponsored by the SNRD Network, hosted a webinar spotlighting challenges and opportunities in the "30×30" conservation race. The event united government representatives, conservation NGOs, small-scale fishers, and community advocates from Africa and beyond. They discussed how the Kunming-Montreal Biodiversity Framework (GBF) can meaningfully shape a new conservation agenda, particularly considering local communities and small-scale fishers.
Transforming Food Systems through OECMs
The webinar honed in on the implementation of "other effective area-based conservation measures (OECMs)" in Africa's coastal marine environments.  If implemented effectively, OECMs can ensure a diverse and productive marine environment, supporting small-scale fishers' livelihoods and nutrition, thus contributing to the sustainable transformation of food systems. However, for marine OECMs to be effective, it is crucial to balance conservation goals with the interests of small-scale fishers and coastal communities. If local communities become important stakeholders in planning, governing and managing these areas, marine OECMs can serve both, nature, and people.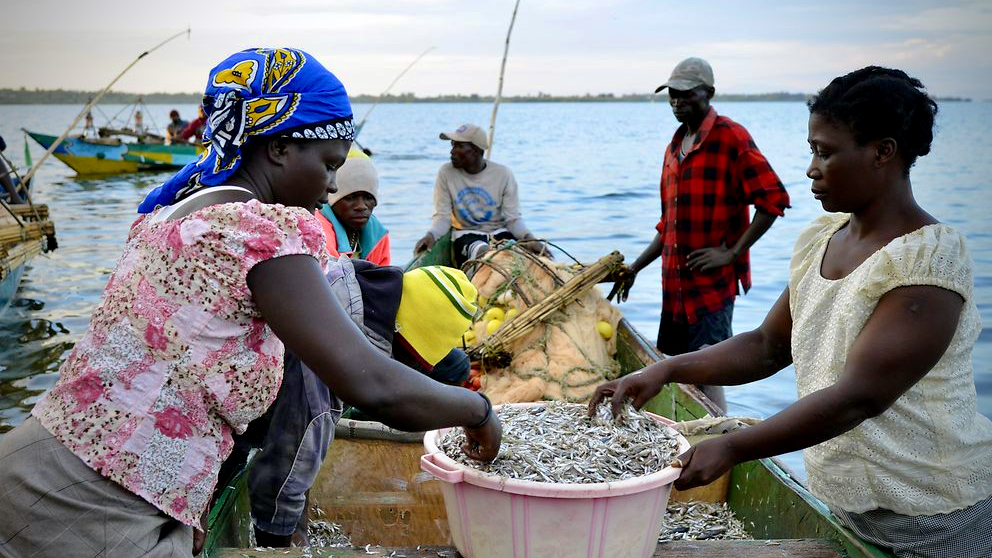 Small-scale fisheries at Lake Victoria ⎮ © GIZ/Dirk Ostermeier
The Road Ahead & Upcoming Events
GIZ and WIOMSA outlined several follow-up actions, including an online webinar on fisheries related OECMs, a regional learning workshop, tailored training workshops to enhance marine conservation efficiency, and an article submission on OECMs' potential contribution to the "30×30" target in the Western Indian Ocean.
WIOMSA in collaboration with FAO will host an online webinar entitled, "Introductory Webinar on Fisheries-Related Other Effective Area-Based Conservation Measures in the Southwest Indian Ocean", on the 15th of March 2024. The aim o is to unpack Nature-Based Solutions, like fisheries related OECMs in the SWIO region as potential measures to support the "30×30" target.
The Western Indian Ocean Marine Protected Aare Network (WIOMPAN) and WIOMSA, in collaboration with multiple partners, will host the "WIOMPAN Learning Workshop". The workshop will be the first regional workshop to bring together Marine Protected Area and OECM practitioners in the WIO region to discuss the challenges that hinder the achievement of the "30×30" target and existing solutions that promote it.
Training workshops will be tailored and developed to increase the efficiency of marine conservation areas including OECMS across the region.
The Nairobi Convention convened the Western Indian Ocean Science to Policy Platform (SPP), a multi-stakeholder platform that serves as an intermediary body to bridge the gaps between science and policy. Under the SPP, an article will be submitted on OECMs and their potential contribution to the "30×30" target in the WIO.
Stay tuned for events shaping a balanced and sustainable future for marine conservation and small-scale fisheries.
Additional information
Blog piece Experts caution that 30×30 must not be rushed
Contact
Maya Pfaff, Advisor for Marine Conservation, Support Programme Biodiversity-Environment-Oceans Department Climate Change, Environment, Intrastructure & MeerWissen Secretariat, Maya.pfaff@giz.de
Authors
Maya Pfaff, Annika Mackensen, Carina Martens, Deidre de Vos and Arthur Tuda