Women Who Can Operate a Tractor in High Demand
Agriculture mechanisation skills development for women in Ghana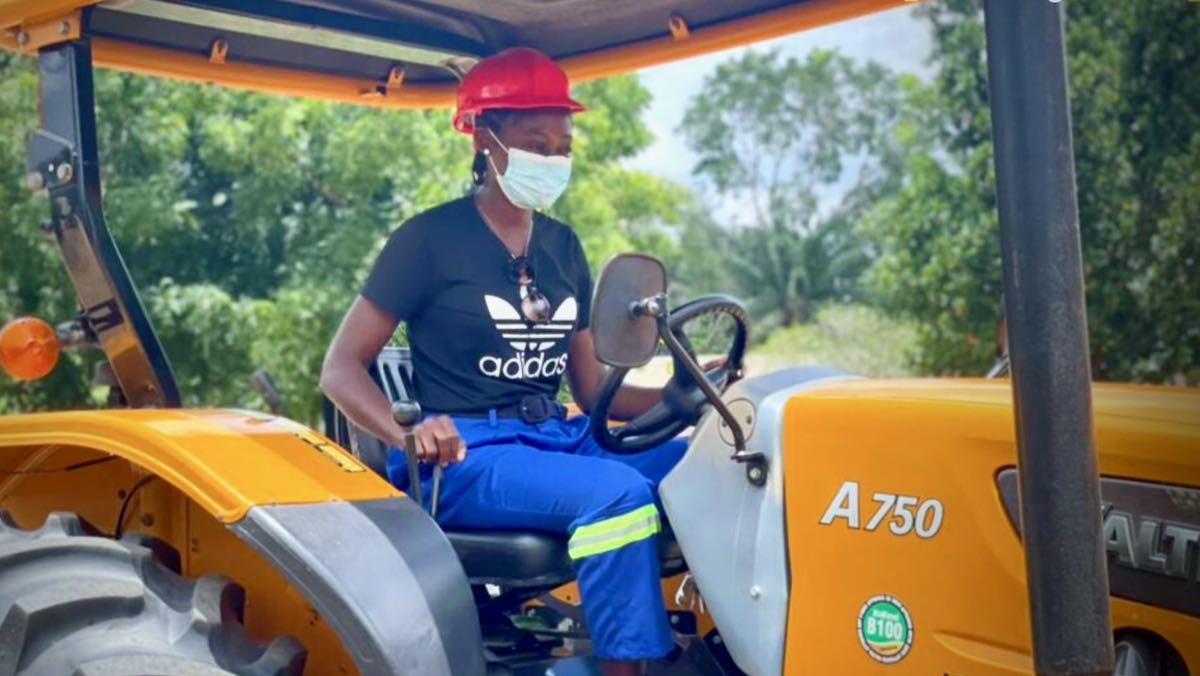 Grace Twumasi, a participant in the training
© Augustina Anku/Agriculture and Finance Consultants
Apparently Ghana is faced with a tremendous shortage of skilled female tractor drivers. Only a week after 12 women finished tractor training, nine of them had already been offered employment contracts by commercial agricultural farms. It all seems to be a self-fulfilling prophecy.
"During the last four weeks, 12 women went through skills development training in agriculture mechanisation. They are confident to have increased their prospects for employment — such as starting their own farming or tractor service businesses, or to find a job on a commercial farm," Dr. Elke Stumpf said only days after the closing ceremony of the tractor training.
Stumpf is head of the Sustainable Employment through Agribusiness (AgriBiz) Programme.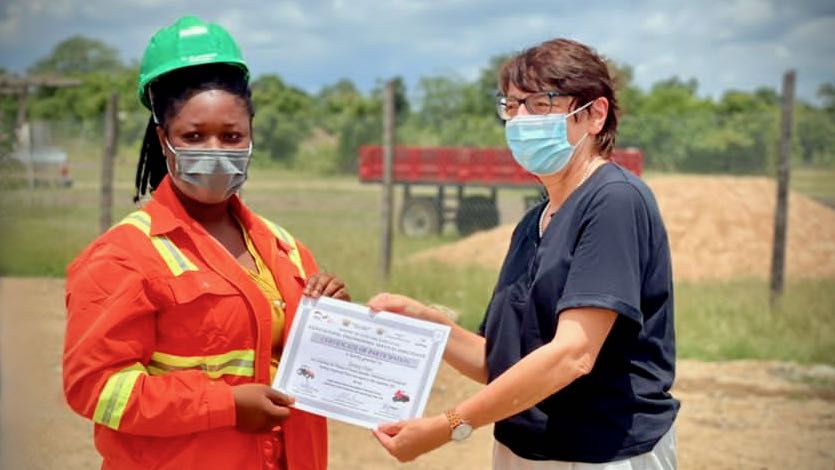 Grace Osei, a participant in the training and Dr. Elke Stumpf at the closing ceremony
© Augustina Anku/Agriculture and Finance Consultants
Still a male field
At this point agriculture mechanisation is still very male-dominated in Ghana. More than 90 percent of all people trained at the two Agriculture Mechanization Training Centres are men.
GIZ's AgriBiz programme has cooperated with the NGO Agrokings and the Agriculture Engineering Services Directorate of the Ministry of Food and Agriculture of Ghana.  The partners managed the application process for participation in the training, selecting twelve enthusiastic and daring women who have successfully completed this round of training.
"It is hoped that this collaboration of the ministry and GIZ will continue, in order to ensure that as many women as possible are able to access training as farm machinery operators or managers. Over six hundred applications of women were received at the closing of the two-week application window," said Eugene Moses Abio, an engineer at the directorate.
"The initiative is directly in line with the agricultural mechanization strategy of the government of Ghana to modernize agriculture," Abio added.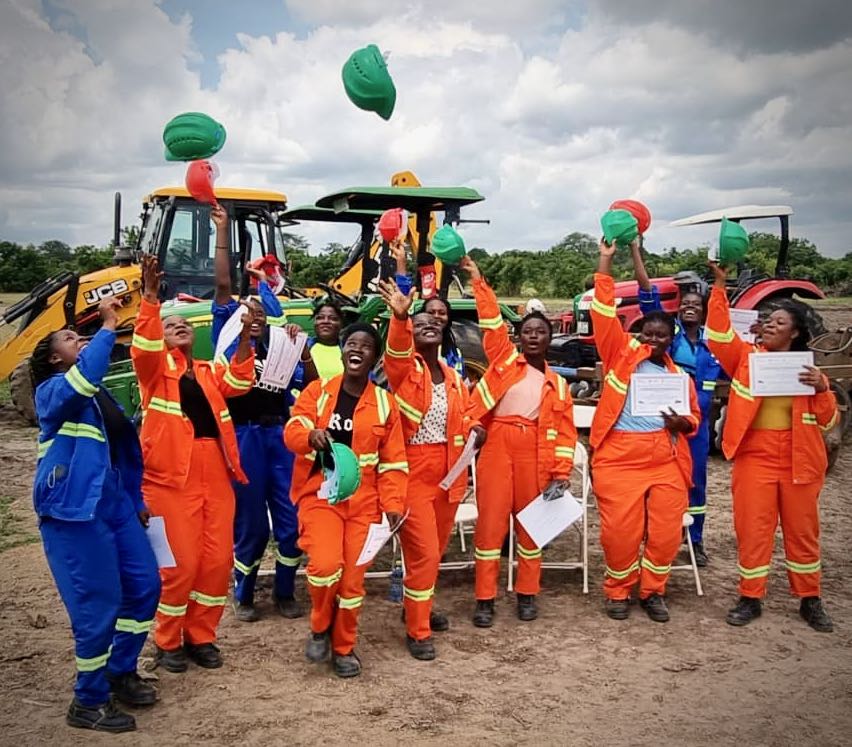 Participants of the training at the closing ceremony
© Christoph Pannhausen/Agriculture and Finance Consultants
The staff of the AgriBiz programme are proud to have contributed to improving the skills of the women and the benefits that this will bring to them.
The ladies have been equipped with a new skill and surely will do their part in agriculture mechanisation for increased productivity. Support for training that leads to the creation of sustainable jobs, especially for women and youths, is a priority of GIZ.
In line with this priority, the AgriBiz programme works with both private and public partners to address the challenges that affect thriving women and youths in agribusiness. The goal is to make them competitive and poised to be engaged and to create sustainable job opportunities for themselves and others in agribusiness and related sectors.
"The road doesn't end with this skill development activity because AgriBiz will continue to support programmes targeted at empowering women and youth in agribusiness," said Dr. Elke Stumpf.
The Sustainable Employment through Agribusiness programme is funded by the German Federal Ministry for Economic Cooperation and Development (BMZ) and the European Union.
Contact
Dr. Elke Stumpf, Head Sustainable Employment through Agribusiness (AgriBiz) Programme, elke.stumpf@giz.de