Update from the CCLNRM Working Group
The working group on Climate Change, Livelihoods and Natural Resources Management starts into the next season with an astonishing number of workstreams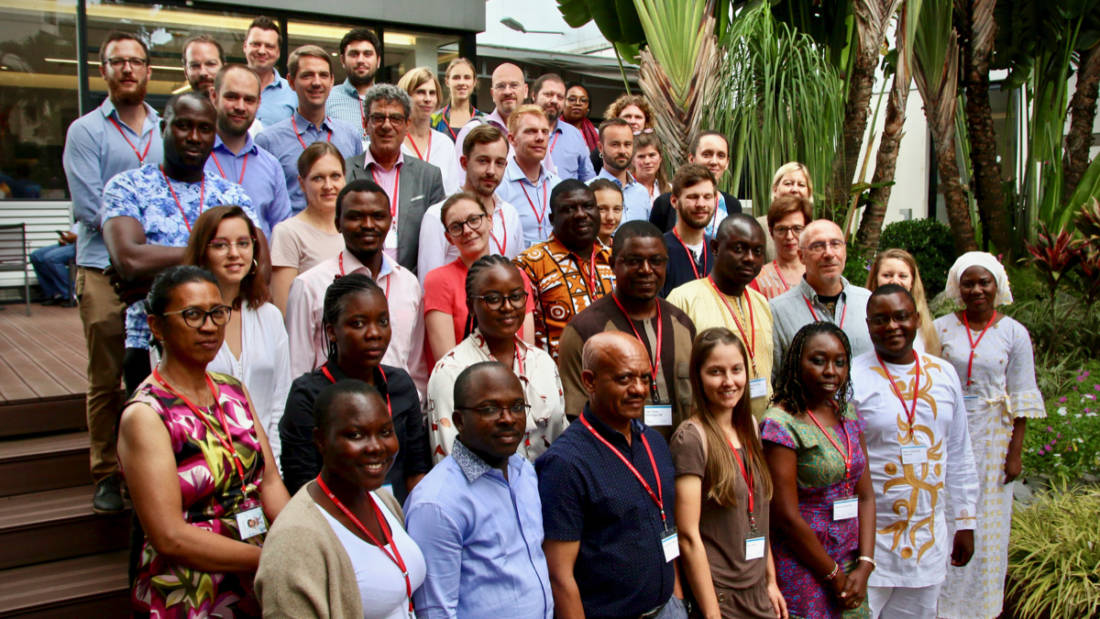 Photo: © Corbecoms
This year's SNRD Africa meeting in Abidjan brought about considerable change for the Climate Change, Livelihoods and Natural Resource Management working group. The working group meeting started with a review of the past two years.
During a thematic session, some key topics were presented including a flagship study on the impacts of climate change on employment and migration. An open market place gave all members the opportunity to present and discuss their topics such as interactive climate change data bases, wood value chain development and many others.
From sub-working groups to workstreams
Towards the end of the session, members decided to opt for a more flexible way of cooperation. The group decided to abandon its three sub-working groups and their work plans pursue time-bound workstreams and an innovation fund as new mode of cooperation. Workstreams will allow more flexibility while more cost-intensive projects can receive higher funding from the competitive innovation fund. Various workstreams such as wildlife crime and anti-poaching, environmental education, digitalization, climate risk analysis, biodiversity-based value chains and several others have been suggested after a first brainstorming. These and other possible workstreams may either submit a proposal to the innovation fund or decide to work without additional funding. A Call for Proposals and workstreams forms with more information about the format have been shared with CCLNRM members on IDA and via email.
New faces and more digital cooperation
At the organizational level working group members agreed to collaborate online via IDA and Skype for Business, which should be strengthened. The group should continue to work in English and French in order to stay inclusive. Lastly, Désiré Tchigankong was reappointed as speaker. Sven Schuppener took over the role as co-speaker from Rosa-Stella Mbulu. Kirsten Probst, Andreas Müller and Anna Hennecke will support their work as tandem partners.
Workstreams for 2020
Wildlife crime – anti-poaching
Environmental education
Digitalization
Biodiversity and human rights
Climate risks analysis
Monitoring and Evaluation and data collection for climate change
Agriculture in fragile rural areas
Valuation of ecosystem services (ESS) – "green value" and ESS for/in rural development
Land tenure – access to land – identity linked to land
Cross-continental comparison of conducive frameworks for dry valley rehabilitation
Biodiversity based value-chains – sustainability standards – ABS / benefit-sharing mechanisms for biodiversity conservation