FBS Goes Digital — Time for a Farmer Business School Mobile Application
After eight years of faring well, successfully generating business skills and business knowledge of smallholder farmers in Africa, Farmer Business School (FBS) is ready to bring on board latest digital technology to support FBS graduates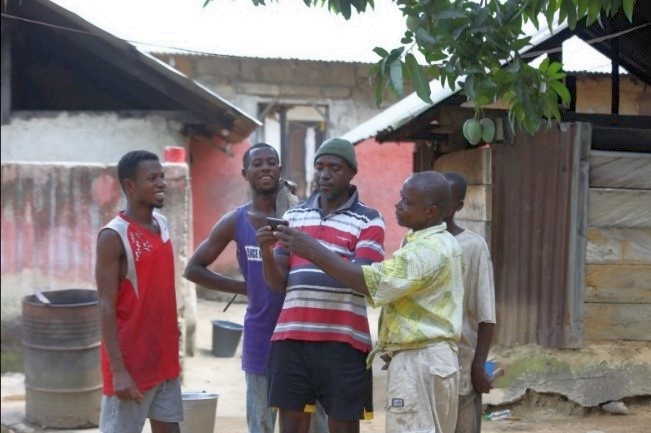 Farmer Business School (FBS) is an approach to strengthen business skills of smallholder farmers in order to empower them to increase and diversify the incomes of their businesses. In five morning sessions, smallholder farmers learn about production techniques, how to identify profitable crops and how to make the right kind of investment decisions.
Since 2012, 22 development programs have adopted and adapted FBS for 24 production systems in 18 African countries. More than 45 curricula were developed with the support of the Sustainable Smallholder Agri-Business Programme.
As of January 2018, the total outreach in Africa exceeded the 1 million mark of trained smallholders in FBS, of which 29% are women.
The reason for developing a mobile application
Despite the well-developed penetration of mobile phones in Africa, even in rural areas, investments in innovative training and distribution systems commonly remain rather neglected opportunities. To take advantage of technology and market opportunities for income as well as for sustainable production — combined with the need for effective follow-up of FBS training — led to the idea of developing a mobile solution for FBS graduates.
What is the purpose of the mobile application?
The mobile application will be an innovative, youth and user-friendly modular smartphone application that helps smallholder farmers to have on-demand access to FBS tools and information. It is supposed to encourage smallholders to actively use gross margin calculation and farm management tools for solid planning and decision-making. This includes to better plan and efficiently manage crops and diversify production for increased profitability and thus improved livelihoods.
Said solution is not meant to be a digitalization of the training itself, but rather an effective tool to support farmers in their everyday work — to become entrepreneurs in practice.
Ownership and sustainability
The Sustainable Smallholder Agri-business Programme chose a young Ghanaian tech start-up, Agro Innova, to develop and own the solution and make of it a viable business case for themselves.
After the selection process in form of a start-up competition, Agro Innova has come on board as a partner to develop the FBS mobile application and its underlying business model. While the Sustainable Smallholder Agri-Business Programme provides the technical expertise on FBS and the agricultural sector, financial support and especially strong capacity development, Agro Innova will be in charge of developing, piloting, implementing and marketing the solution based on a business model — to ensure constant maintenance and support in the long term.
After a thorough development process with a short piloting phase, followed by implementation in Ghana, Nigeria and Côte d'Ivoire in 2018, the solution will be available as a modular mobile application for other programmes, institutions and companies working with FBS. It will follow the logic of FBS while being easily adaptable to different value chains (be it crops or livestock), languages and countries. The FBS Advisory Facility will offer to link you up with the providers of the application from as early as the beginning of 2019.