The Dragon in the Room — China's Engagements in Africa
The phone rings in the middle of a meeting. It's the German embassy: « In which priority areas and regions are the Chinese active? Do we have overlapping activities? How do you view their approach and potential for cooperation? »
Images of construction sites with hundreds of Chinese workers come to mind, but what's the name of the Chinese agency for cooperation again? Did they ever attend a donor meeting? Are they working in agriculture? — Clearly, we need to know more about Chinese engagement!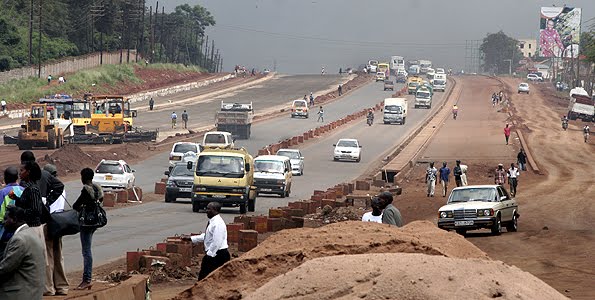 Kenya Highway Construction, Photo: Nukta77 on Flickr (CC BY-SA 2.0)
What do we know about China's economic and development cooperation?
There is a railway they are building, a lot of road construction, government building sites and all of a sudden Chinese business signs on office buildings. However, this perception is a bit misleading. China is not only in construction — and it's not just catching up to the top either. It is at the top! Since 35 African heads of state attended the Forum on China-Africa Cooperation in Beijing in 2006, China has progressively made Africa a priority destination. China is the most important trading partner of many African countries and a major donor.
SNRD members discuss effects
In a webinar, the SNRD Africa working group on Policy Processes in Agriculture and Rural Development explored how China's increasing involvement affects GIZ's operations. Opinions mooted in the online seminar show that everybody is aware of the Chinese doing "something". However, straightforward information and sound data are scarce and hard to come by. This might be due to language barriers or the blurred line between private investments and aid. China uses their own approach to international development cooperation and a unique concept of aid which differs substantially from OECD definitions.


Presentation held at the webinar with background information
However, Chinese engagement in Africa is not a monolithic, state-coordinated investment drive as commonly believed. To the contrary, it is a rather complex set of privately owned and state-owned actors, government agencies and financial institutions with multiple interwoven interests, acting in various sectors. Agriculture is one of them. The Chinese Ministry of Commerce acts as a lead agency. It manages economic policies and foreign aid but it rarely coordinates agendas.
According to a McKinsey & Company study of this year, China has become the biggest and perhaps most important economic partner of the African continent during the last two decades. It is the only country consistently ranking within the top 5 in trading of goods, FDI stock, FDI growth, aid, and infrastructure financing.
While the Sino-African trade accounted for USD 13 billion in 2001, it increased to 188 billion in 2015 – which equals an average annual growth rate of 21 percent and a trading volume of more than triple that of Africa's next biggest trade partner India. When commodity prices are high, Africa runs a surplus in the trade balance, otherwise a trade deficit. FDI has grown even faster, from USD 1 billion in 2004 to 35 billion in 2015, which represents a growth rate of 40 percent per annum for over a decade.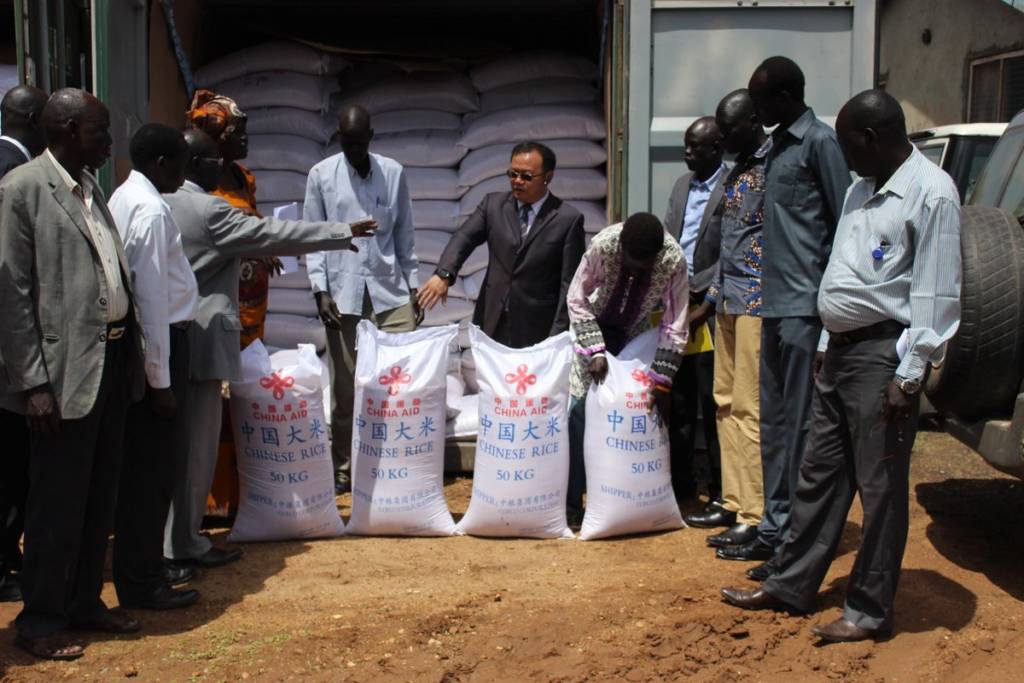 Photo: Mattias Wachtmeister
Debunking some myths?
Participants in the webinar were generally surprised about the high proportion of African workforce in Chinese projects in Africa, which the study by McKinsey & Company estimates to be at 89 percent. A common belief in western development cooperation is that Chinese firms mainly work with labourers brought in from China. According to the study, however, nowadays only management positions are mainly occupied by Chinese nationals.
Chinese investment in agriculture on the rise
Another impression shared during the discussion was a rather low Chinese investment into the agricultural sector. This appears to be changing, however. In 2016, the 6th Forum on China-Africa Cooperation came up with a three-year action plan, covering political, economic, culture and security cooperation plus social development. One of the emerging priority areas is agricultural transformation. Kenya serves as an example: The Chinese allocated USD 150 million to agri-tech development, in particular to seed production and irrigation.
All data and discussions made it clear that it is no longer impossible to ignore the "dragon in the room". In future, it will become increasingly important to be thoroughly informed about Chinese engagement in Africa and to consider possible avenues for cooperation. A first step has been taken: In May of this year,  Minister Gerd Müller and Chinese Commerce Minister Zhong Shan opened the Chinese-German Centre for Sustainable Development in Bejing. The centre aims to strengthen cooperation between the two countries while engaging in international development in Africa and Asia. It will be a platform for dialogue on development policy supporting global implementation of the 2030 Agenda.
More information on the growing Chinese economic and development involvement in Africa
The authors
The article was compiled by Jeffrey Ngari, Prisca L. Watko, Manuel Engert and Paul-Mathias Braun