Sustainability in Our Offices
The agriculture cluster brings changes for more sustainability into GIZ's Kenya offices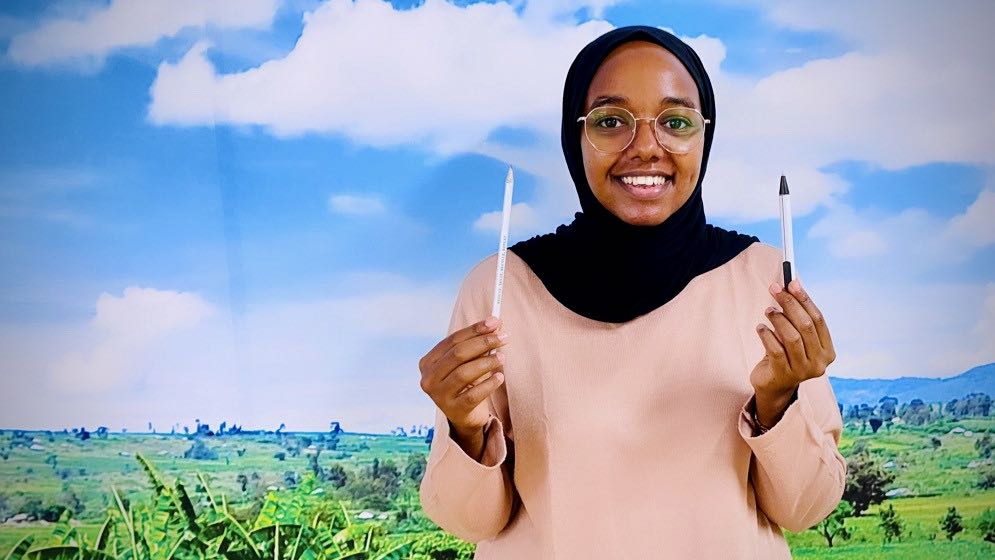 The author with a biodegradable pen and pencil ⎮ © GIZ/ Hudah M. Hussein
Only as much timber should be harvested as regrows over the same period of time.
Hans Carl von Carlowitz might not be known to many of us but it was he who came up with the idea of sustainability as an economic concept more than 300 years ago. He was head mining administrator in Freiberg, Germany, which was the worlds' largest mountain mining region at the time.
He witnessed the massive scale of forest destruction due to mining and realized this jeopardized the entire region. He then came up with the forestry model quoted above which forms the foundation of modern forestry practices around the world.
GIZ and sustainability
GIZ has taken on sustainability as an important focus for its projects and clusters all around the world.
In 2020, GIZ set up a sustainability facility to provide financial support f0r respective initiatives and actions worldwide. In the third quarter of 2021, we as the agriculture cluster in Kenya submitted our ideas for the sustainability facility and gladly emerged as winners and hence received some funding support to upscale our green living in the offices.
Nature protection and conservation is a state of harmony between humans and land. Being green is more than just buying eco-friendly. It's an unshakable commitment to a sustainable lifestyle, resource consciousness and efficiency.
The agriculture cluster purchased the following items for every staff member to help us in this commitment:
A sustainable water bottle — for reuse to avoid buying plastic water bottles and take away cups
A biodegradable pen — for our daily use in the office to avoid using non-biodegradable pens
A newspaper recycled pencil — for our daily use to avoid using pencils that require forest resources.
A sustainability handout — as a reminder for us on activities we can adapt in the office and in our homes to reduce, reuse and recycle. This handout is in form of a QR code provided on the packages that everyone got to avoid the printing of paper.
The cluster is encouraging everyone to raise sustainability awareness in every project GIZ worldwide for it to be standard practice.
Let's all reduce our carbon footprint through this initiative and make the world a much greener place.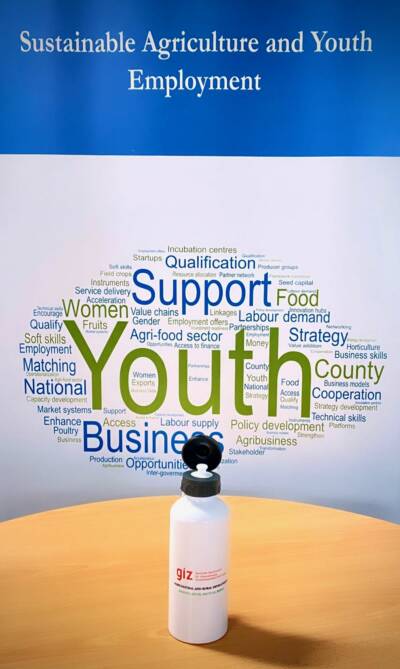 Reusable water bottle ⎮ © GIZ/ Hudah M. Hussein
Contact
Hudah Mohamed Hussein, Agriculture Cluster Kenya