Recommended Reading
The Food Security and Nutrition working group highlights 10 publications and web articles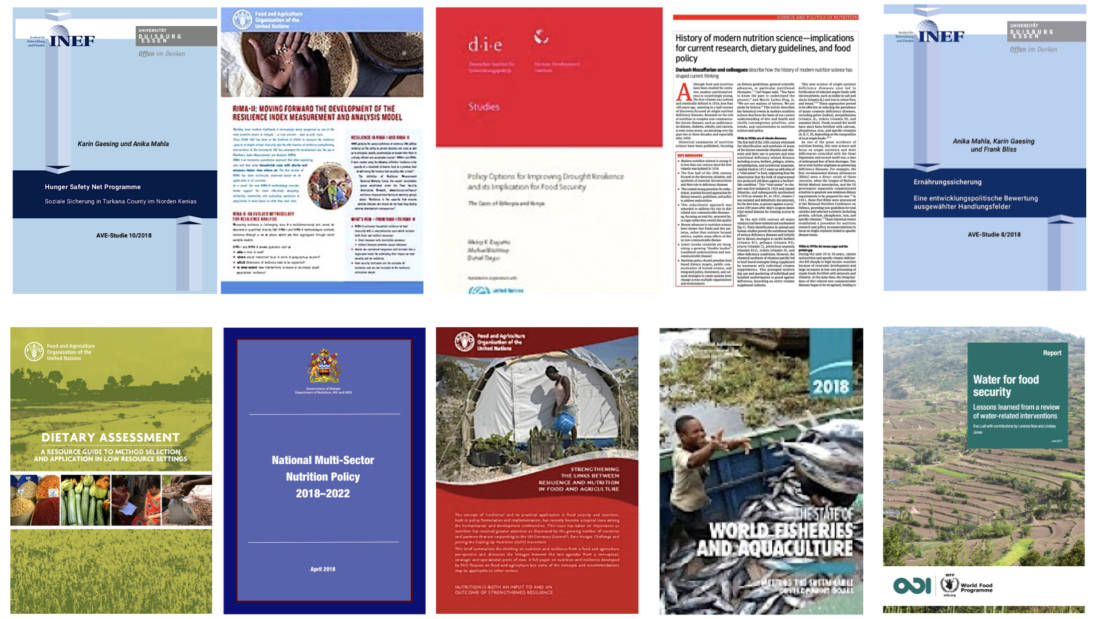 Publications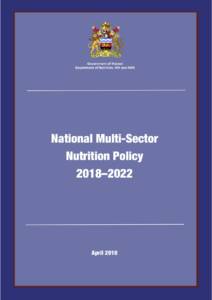 The new policy aims at ensuring that evidence-based, high-impact nutrition interventions are developed and implemented at scale. It is in line with the National Development Strategy, which considers nutrition as a priority area under the social development thematic area. See also the SUN web article on the launch of the policy on 20 June in Lilongwe.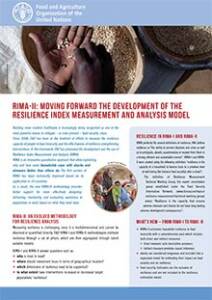 RIMA is an innovative quantitative approach that allows explaining why and how some households cope with shocks and stressors better than others do. The first version of RIMA has been technically improved. As a result, the second version provides better support for more effectively designing, delivering, monitoring and evaluating assistance to populations in need, based on what they need most.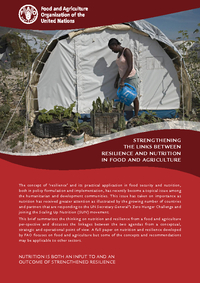 This brief summarizes the thinking on nutrition and resilience from a food and agriculture perspective and discusses the linkages between the two agendas from a conceptual, strategic and operational point of view. A full paper on nutrition and resilience developed by FAO focuses on food and agriculture but some of the concepts and recommendations may be applicable to other sectors.
This manual aims to signpost the best way to measure food and nutrient intakes and to enhance their understanding of the key features, strengths and limitations of various methods.
The State of World Fisheries and Aquaculture 2018 (SOFIA)
The 2018 edition of The State of World Fisheries and Aquaculture emphasizes the sector's role in achieving the 2030 Agenda for Sustainable Development and the SDGs and measurement of progress towards these goals.
This edition of The State of the World's Forests is aimed at enhancing our understanding of how forests and their sustainable management contribute to achieving several of the SDGs.
This study by DIE and UNCCD critically examines the drought policies and institutional frameworks of two African countries frequently challenged by droughts – Ethiopia and Kenya. Solutions are at hand to mitigate the effects of droughts even in poor countries and vulnerable communities.
ODI report commissioned by WfP: The majority of the world's 800 million food-insecure people live in regions where water and food security are intimately linked. Tackling the underlying causes of food insecurity therefore means addressing a set of livelihood vulnerabilities, including access to water for domestic and productive uses.
Seit 2008 hilft das "Hunger Safety Net Programme" im Norden Kenias Menschen mit regelmäßigen Geldtransfers, ein menschenwürdiges Dasein zu führen und teilweise sogar, sich aus der Armut zu befreien. Karin Gaesing und Anika Mahla haben Arbeitsweise und Wirkungen des Programms untersucht und dabei auch beispielhaft Erfolgsgeschichten dokumentiert.
Die Studie von Anika Mahla et al. legt zunächst auf theoretischer Ebene die Ursachen von Ernährungsunsicherheit dar und gibt einen Überblick über die agrarentwicklungspolitischen Konzepte der letzten Dekaden. Abschließend werden wichtige Maßnahmen, wie die Förderung von Geschlechtergerechtigkeit oder Landzugang im Kampf gegen Unterernährung beleuchtet.