Introducing Land Governance 
to Practitioners in Agriculture and Rural Development
Reflections on the policy learning event held by the PPARD working group in Bishoftu, Ethiopia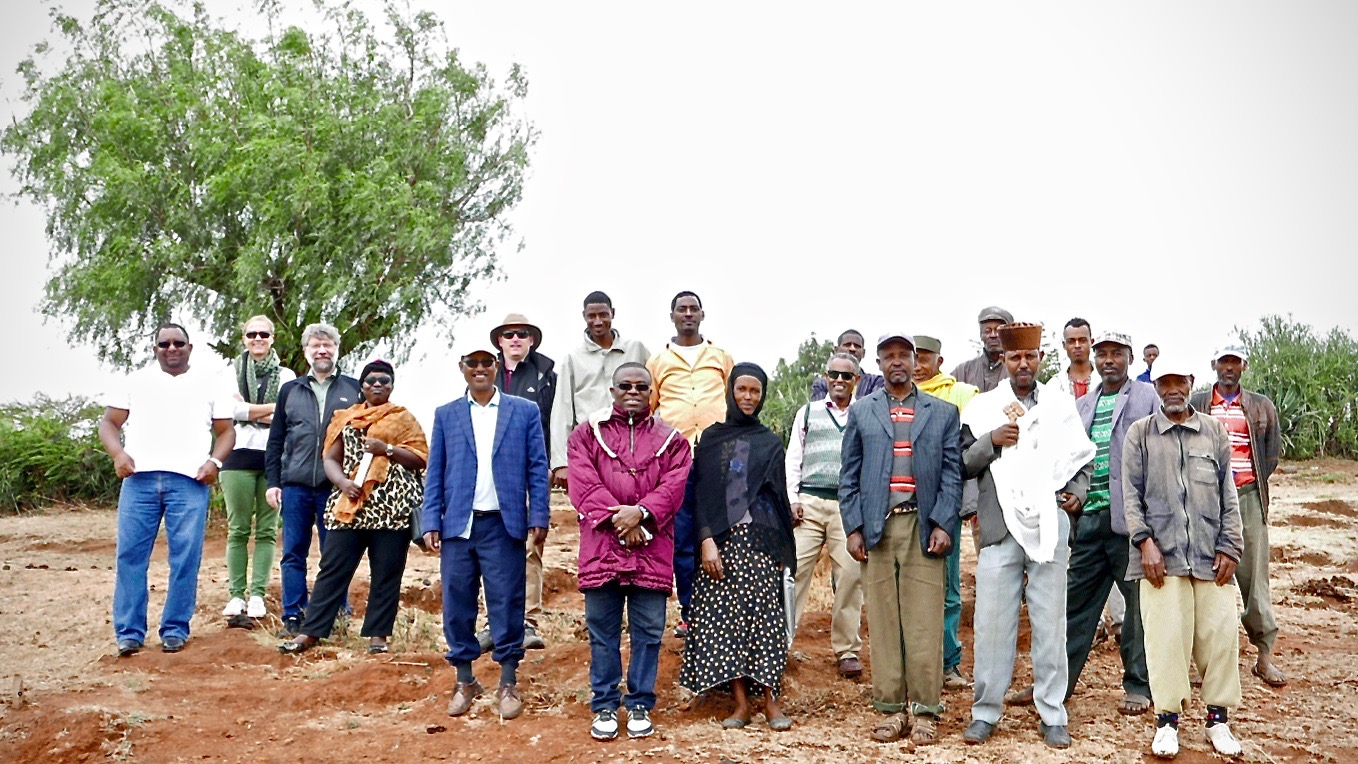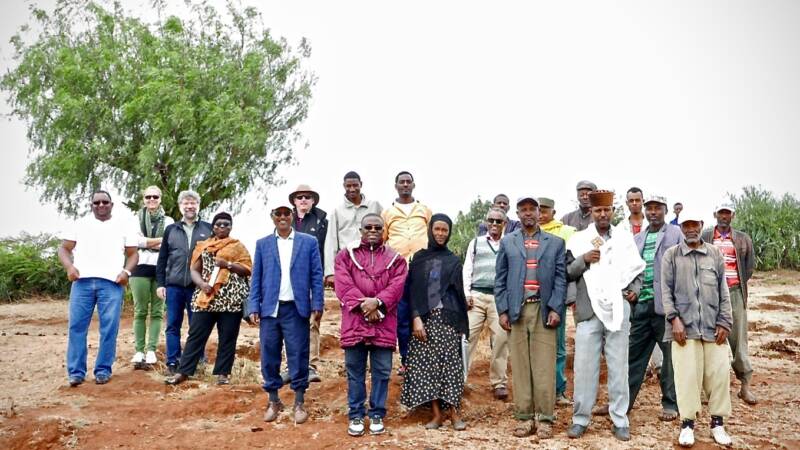 Field trip to the SURED project sides in Admamo Watershed ⎟  Photo: Christoph Langenkamp
To attain the SDGs and realise the African Union Agenda 2063 a lot hinges on better land governance. The Study On the Rule and Recognition of Land Governance Projects in Africa that GIZ conducted earlier 2018 found that insecure land rights are a main obstacle to achieving sustainable outcomes in GIZ's agriculture and rural development projects, and other relevant sectors.
The working group on Policy Processes in Agricultural and Rural Development therefore decided to contribute towards changing the underlying factors and identified mainstreaming of land policy issues as a critical activity, adding it to their annual work plan. 
The learning event of the working group in November was one activity to this effect. 22 people from six African countries convened to strengthen their understanding of land governance issues by having a close look at best practices and hands-on examples. In addition, participants identified opportunities to use practical tools and approaches to include land governance in their work environments. Specific subjects covered:
Regulated spatial planning

Recording of tenure rights

Addressing the needs of women and youth

Dealing with agricultural investments, disputes and conflicts management

The importance of land tenure in forestry development.
Improving land governance requires a holistic and participatory approach, across sectors, disciplines, professions and stakeholders.
« For sustainable agricultural and forestry development to really happen in Africa, land governance shouldn't just be an afterthought, or an optional add-on ⎯ nice to have. People must realise that it is an essential and fundamental element of rural development!"
Outcome
The main outcome of the learning event is that in order to substantially improve land governance aspects within GIZ projects on agriculture, rural development and other relevant sectors the following issues are key to achievement:
Prioritize:
Tenure security is more than a (freehold) land title
Spatial planning underpins integrated approaches and is key to manage different interests, disputes and conflicts
Focus on youth, opens opportunities
Transformative gender approaches in land governance accelerate development
Technology and innovative methods:
Fit for purpose for broad impact!
Skills of advisors in land governance issues:
Technically sound
Facilitation skills
Communication: focused and to the point
Download