How COVID Gave Women a Voice
Gender inclusion through photovoice in Ethiopia's Afar region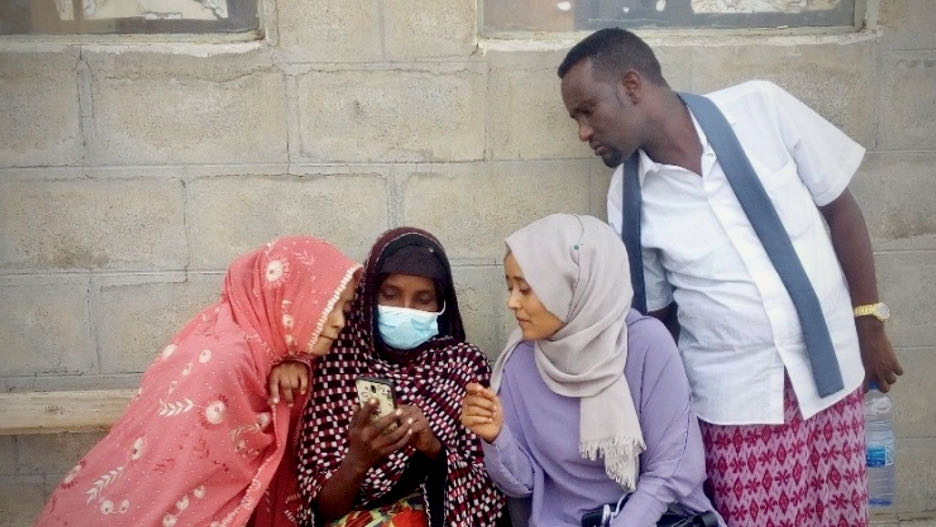 A group of women reviewing their Photovoice results ⎮ Photo: © GIZ
The use of photovoice in an ongoing research project has brought about surprising results, propelling women's voices to the forefront of development planning.
Due to the onslaught of the Covid-19 pandemic, the project was forced to adapt its approaches, mainly with project design being less intrusive. Photovoice proved to be a solution.
Photovoice is an innovative qualitative data collection methodology that asks communities to take pictures and select the most pertinent of them considering certain key questions. It puts the task of data collection and narrative formation literally into the hands of community members.
Added benefits became apparent from the start. One of the researchers confirms: « During the photovoice training, the female team members were much more engaged and lively, compared to quantitative data training. »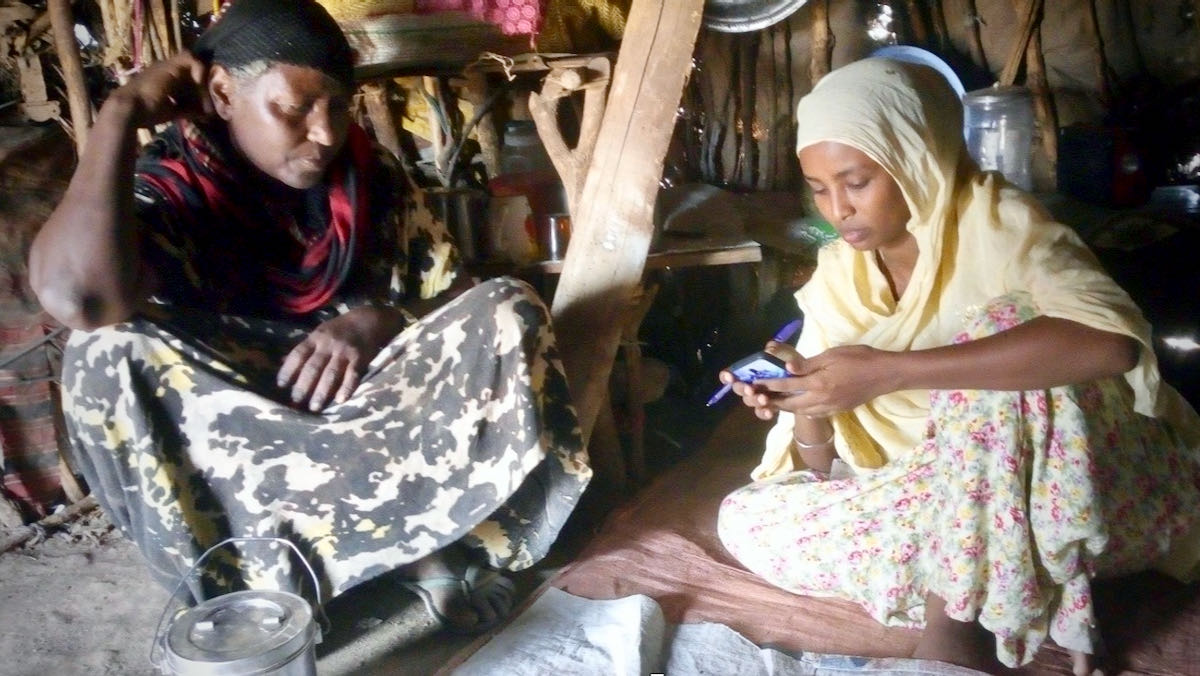 A woman practicing photovoice in the homestead ⎮ Photo: © GIZ
« It's like the first time our voices are included and our view is taken seriously, » a female participant said. This enthusiasm came as somewhat of a surprise to the researchers who had conducted numerous prior sessions with these women.
Preliminary results show that rich and insightful data have been collected. By selecting certain images afterwards, women have the opportunity to clearly state their priorities. They were keen to make sure pictures didn't only show their suffering but also times of respite, rest and enjoyment. With the camera in their hands, they were able to make these choices themselves and present their lives in a way that both instilled pride as much as it reflected their reality better.
Photovoice can be seen as a simplistic tool. However, it's more than just providing cameras. A photograph is evidence, it cannot be challenged as readily. Taking pictures doesn't require formal education or book literacy. An image speaks all languages, it has the capacity to communicate cross-culturally.
Something about using photovoice in this instant had brought the full realization of participation to the women of the community.
Cliquez pour tweeter
The Nutrition–Water Sanitation and Hygiene Pathways project was commissioned by GIZ Ethiopia through the Strengthening Drought Resilience programme. It's implemented by Fostvedt Mills Consulting in the Afar region, in the dry arid lowlands of Eastern Ethiopia, to investigate how to improve nutrition, water, sanitation and hygiene outcomes for pastoralists.
Contact
Martin Maurer, Advisor Knowledge Management, Strengthening Drought Resilience Programme (SDR-ASAL), GIZ, Ethiopia; martin.maurer@giz.de
Author: Gerben van Ek, Deputy Manager, Strengthening Drought Resilience Programme (SDR-ASAL); project manager IFTAR, GIZ, Ethiopia; gerben.ek@giz.de
Additional information