From Land Rights to Women's Empowerment
It's not a secret anymore — rural women are among the most disadvantaged groups worldwide, especially in the Global South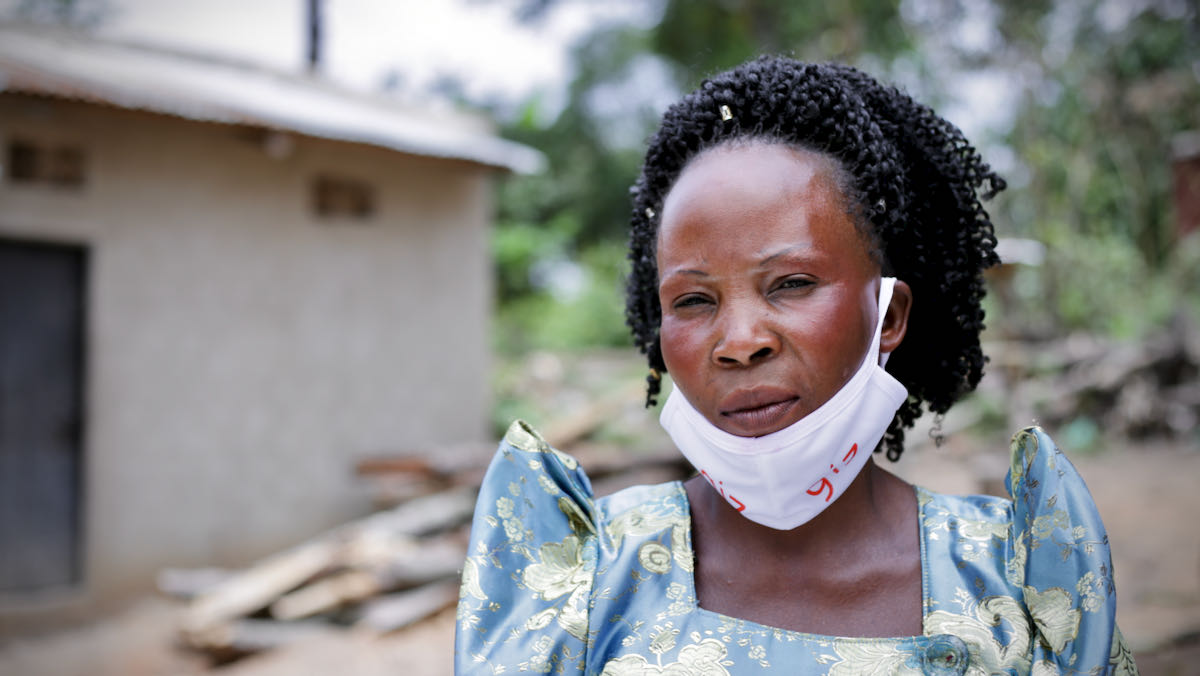 Reaching women is not enough – it's about empowerment
Photo: © Mukwaya Basam 2020
There is enough data to illustrate the massive disproportion between female workers in agriculture (around 43%) and the land owned by them (less than 20%) or numbers of countries where women's access to land is formally restricted, i.e. 90.
In other words, by now, we have a fairly good idea of the shortcomings in gender equality in rural areas. What we don't know, however, at least not exactly, is what we can do about it.
Since gender equality is an important and deliberate objective of the Global Project Responsible Land Policy, finding out what can be done to empower women and, equally important, how it can be done, is elementary to the overall success of the project.
How do we work?
The Global Project Responsible Land Policy uses the concept "Reach, Benefit, Empower", which includes three levels of potentially gender-related outcomes of project activities:
While reaching women simply refers to their inclusion in meetings or in legal documents such as land titles, this does not automatically mean that they can gain something from it. For women to benefit from land rights, their rights do not only need to be documented. They also have to be recognized by traditional authorities.
Further, women must have the knowledge and the possibilities to make good decisions on the use of their land.
Empowerment even goes one step further, since it is based on the independence and autonomy of women and accordingly often depends not only on individuals but also on structural and collective actions and gender roles.
How many women the project reaches is relatively easy to measure. How many of them benefit from the activities and how many are actually empowered is a lot harder to determine. Numbers and figures, accordingly, should be treated with caution. Nevertheless, there are some preliminary project outcomes worth sharing.
What we've achieved so far
The Global Project Responsible Land Policy contributed to securing land rights of 88,000 rural households, 29,000 of which registered their land rights in the name of women or conjugally. In Laos, for instance, the percentage of land titles for women or married couples is particularly high: To date, 82% of more than 23,000 issued land titles were registered in the name of women or conjugally.
According to a survey conducted by RELAPU, the country package Uganda of the Global Project Responsible Land Policy, 75% of the 211 respondents stated that men and women now make decisions regarding land use jointly. 64% also responded that decisions on the sale of land were now also made jointly since GIZ issued land titles of which most were registered for entire families.
For instance, there is Josephine Ayigo from Soroti District in North-Eastern Uganda who didn't want to hire out a jointly owned piece of land as her husband wished to do. Only because GIZ had recently documented the land rights of the married couple, including photos and signatures of both spouses, Josephine's husband was compelled to respect his wife's points and finally her decision.
On the one hand, this example illustrates the impact of official land titles. On the other, it shows that it is equally important to inform women about their rights and opportunities that come along with a land title. Further, both men and traditional authorities are essential actors, since they need to know about women's land rights and respect these rights. Sensitization and awareness-raising activities that include all relevant stakeholders are therefore key tools of the Global Project Responsible Land Policy.
Issuing land titles is a critical condition to fostering women's empowerment in the Global South. It's not the final solution though, just one of many steps in the right direction. The socio-political structures that play a fundamental role in who gets a say in the decision-making processes are harder to change. Nevertheless, in 2019, the Global Project decided to launch an all-female team in Madagascar which is in charge of the demarcation of parcels. It does not only equip women with more skills, it also enables them to shape a process that usually excludes women.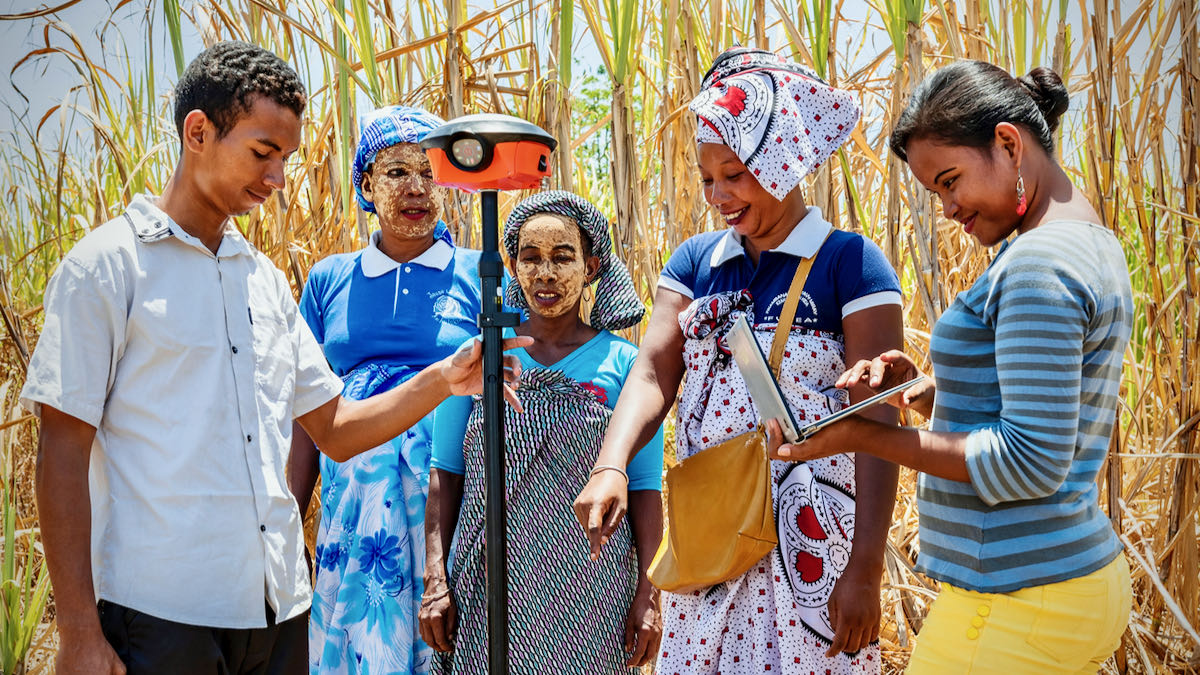 In Madagascar, GIZ initiated a team of women responsible for the demarcation of land
Photo: ©Angelika Jakob/GIZ 2018
Why does it matter?
Let's take a step back to the beginning of this article, which started with rather pessimistic numbers regarding the low percentage of women who own land. If we take a closer look at the implications, other negative outcomes, not only for the affected women, begin to show. Farmers with high tenure insecurity are less willing to invest in land, have less sustainable land use and typically end up being less productive than those with secured land rights:
In Burkina Faso, for instance, agricultural productivity dropped 40% when households had concerns regarding land disputes.
Vice versa, tenure security through land certification in Ethiopia led to productivity increases of up to 45%.
This direct link of secured land tenure and productivity has become decisive in the global effort to reduce hunger. If women had the same access to land and resources as their male counterparts, they could increase yields by 20 to 30%. Even more, women have the potential to reduce the number of undernourished people in the world by 12 to 17%. Accordingly, denying women access to land is not only outright discrimination, it's also something no one can afford while hunger is still rampant in parts of the world.
A lot is yet to be done to empower women and many inequalities persist. Yet, a lot has been achieved already and the Global Project Responsible Land Policy is just one of many projects that work together to improve the livelihoods and opportunities of women worldwide.
Additional information
Global Project Responsible Land Policy Website
IDA Project Page (GIZ-internal access only)
Contact
Oliver Schönweger, Gender Focal Point at Global Project Responsible Land Policy
Hannah Schabert, author and intern at Global Project Responsible Land Policy