Enablers and Barriers to Good Nutrition Practices
Findings and experiences from a social and behaviour change study in India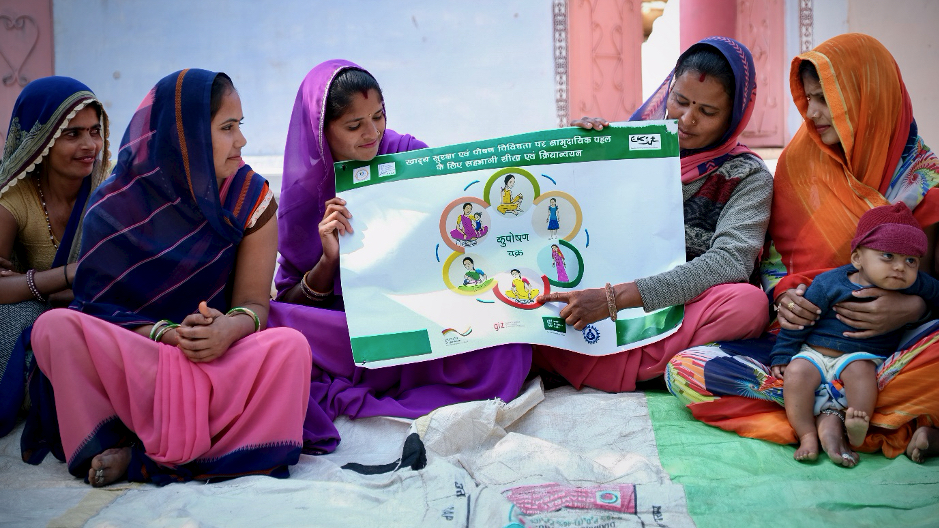 Photo: © Ronny Sen
The situation
According to a recently conducted Comprehensive National Nutrition Survey, 39.5 % of children under five years of age in Madhya Pradesh are chronically undernourished and 19.6 % acutely undernourished.
The Food and Nutrition Security, Enhanced Resilience Project has a strong focus on improving dietary diversity in the target group especially through participatory nutrition trainings which are facilitated by trained frontline workers.
The participatory learning and action approach
The approach promotes behaviour change using different methods and tools such as cooking demonstrations, storytelling and pictorial games.  Meetings are also part of the approach, of which there are 20 in total. They take place once a month, structured in four phases to address malnutrition of women and small children at village level.
The four phases of the participatory learning and action approach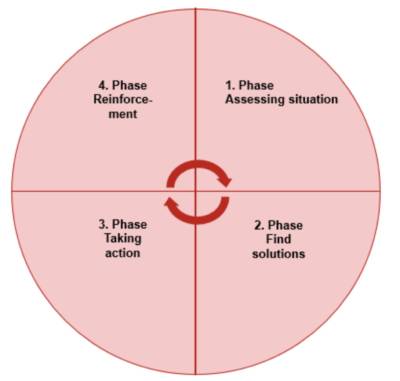 The training cascade of the participatory learning and action approach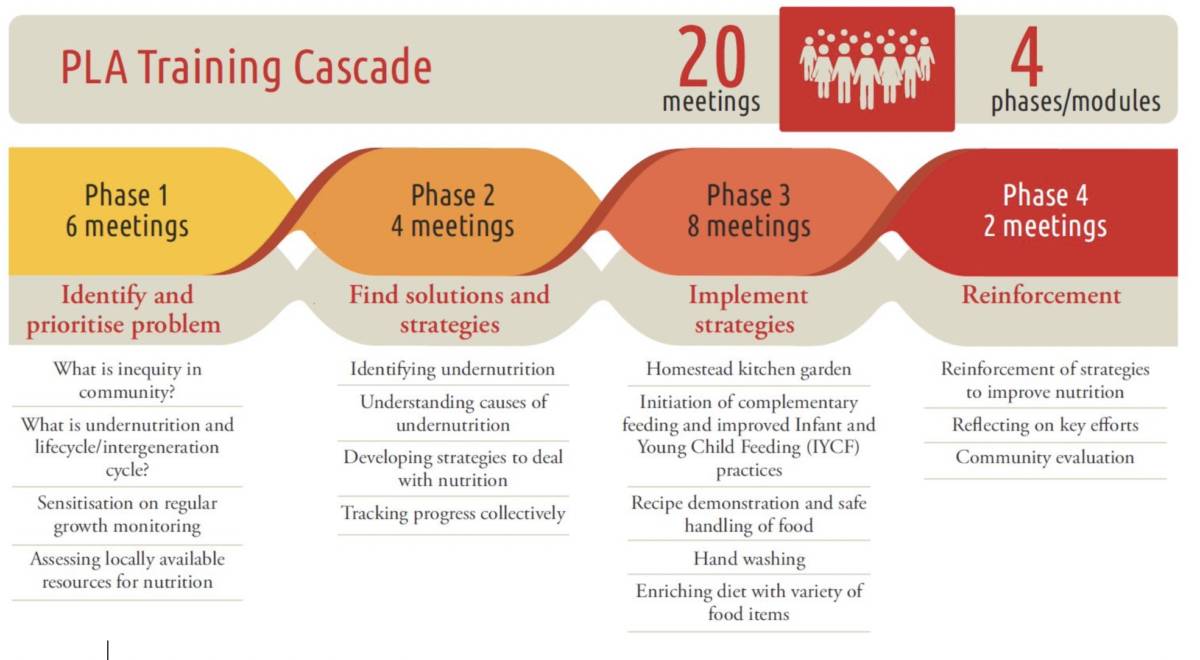 The impact of the approach
The approach has proved to increase knowledge on nutrition and hygiene practices among women. However, when it comes to practices, a midline survey showed a gap between women's knowledge and the extent to which they follow practices.
For this reason, a social behaviour change study was conducted to learn about enablers and barriers that motive or prevent women from adopting these practices. Data was collected in September 2019 in eight randomly selected villages in the project area. This included:
Focus group discussions (n=15) with mothers of children (0-23 months), husbands, frontline workers and local NGO partners.
Semi-structured interviews (n=8), e.g. with positive deviants and district level officials.
Observations (n=14) of nutrition gardens, meal preparations, child feeding practices and nutrition trainings complementing data collection.
Key barriers to adopting the promoted practices
Insufficient access to nutritious food
Lack of time
Limited engagement of men
Harmful traditional beliefs on nutrition
Unsupportive social norms such as gender inequity and lacking knowledge
Enabling factors
High motivation to ensure good child nutrition
Help provided by household members
Know-how provided by frontline workers
Presence of positive role models
What is important now?
The capacities of frontline workers need to be strengthened further by supporting them to engage men in nutrition related activities, for example by visiting households which engage the husbands, mothers-in-law and other household members as well.
It is recommended to review the training design and the materials used with the participatory learning and action approach, in particular to better involve men with the responsibility of good family nutrition.
Using the approach of positive deviants as motivators and dispelling harmful beliefs is key besides access to nutritious foods.
Results of the study were shared, and possible activities jointly discussed in an action workshop with local NGO partners and district officials.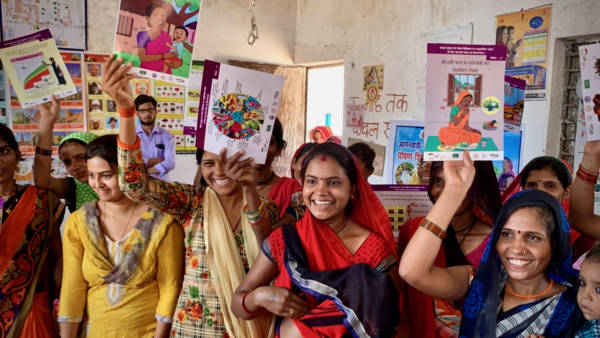 Photo: © Gerrit Qualitz
About the project
The Food and Nutrition Security, Enhanced Resilience Project in India is part of the global special initiative 'One world – No Hunger' by the German Federal Ministry for Economic Cooperation and Development (BMZ). The project aims to improve the food and nutrition situation for women of child-bearing age, pregnant and lactating women, and small children (6-23 months) from vulnerable communities in the state of Madhya Pradesh, India.
Contact
Nadine Bader (nadine.bader@giz.de), Global Programme Food and Nutrition Security, Enhanced Resilience, Country Package India