Come to the Digital Side — We Delete Cookies!
Introducing the new working group Digitalisation and ICT4Ag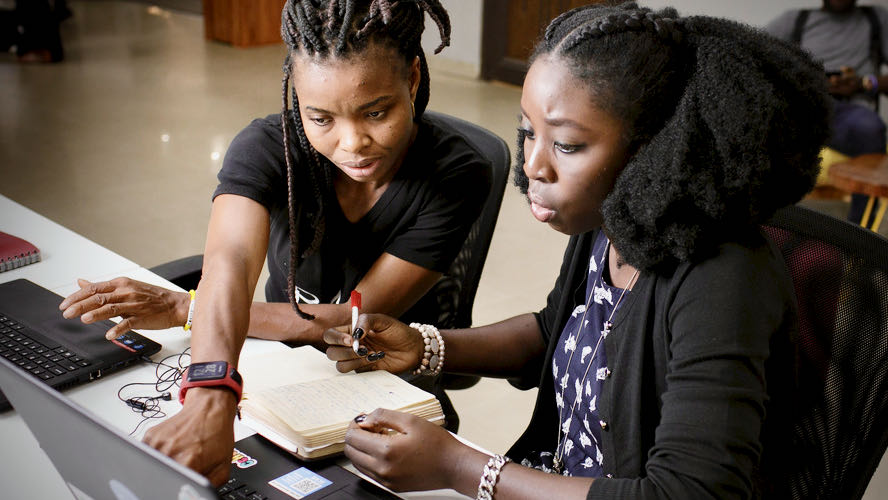 The world is in a state of rapid digital transformation and so is our work. From big corporates to smallholder farmers, everyone got a digital boost because of the pandemic. That much clear but what about the open questions:
Are we and our partner organizations ready for it?
What are the prerequisites to leave no one behind in this development?
How can digital dinosaurs and digital natives harmonize their understanding for digital solutions?
We are convinced, digital transformation is a great opportunity for diverse teams to optimize project impact and upgrade our own capacities.
SNRD Africa has recognized the need for more cooperation, internal learning and innovation in this area and hence, in accordance with BMZ 2030, newly formed the SNRD Africa working group Digitalisation and ICT4Ag.
This is what we have planned for you:
We will track digital trends for you by mapping the ICT4Ag landscape for all digital enthusiasts.
We will support you to share your experiences, deep-dive into ICT4Ag solutions or link you to like-minded colleagues within SNRD Africa for collegial advice or to discuss strategy by tapping into existing knowledge exchange formats.
We foster organizational learning by helping project teams in rural development to get digital by default right. Stay tuned for our process management coaching program to be piloted in 2021/2022!
As you all know, the vibrant SNRD network lives because of its active members – we need your support to kick-start this working group! Whether you are new to the topic and want to learn more or you are already an expert and wish to share your knowledge, join us in starting something great here!
In case you are interested to shape this group, please get in touch. We are looking forward to connecting!
Contact
Julia (julia.doldt@giz.de) and Prisca (prisca.watko@giz.de)