Climate Change Adaptation Community and Climate Risk CoP on IDA
GIZ is phasing in their new integrated digital applications platform IDA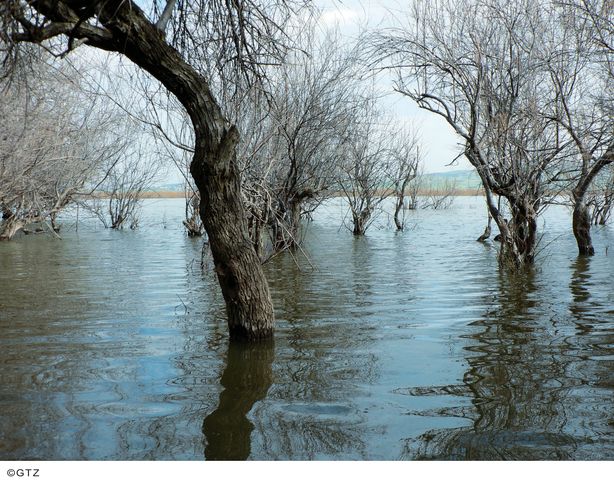 In the next months, two new virtual communities will be launched that use the IDA tool for exchange and organising.
Climate Change Adaptation
This virtual community is meant to be the main digital exchange platform on the theme as such, as well as for information originating in GIZ projects focusing on the topic. It will serve as a new tool for the existing "CC Adaptation" community, which is currently facilitating their exchange via the community's mailing list.
Climate Risk CoP
A second community to be launched soon is the "Climate Risk" Community of Practice. Within GIZ, regular exchange among experts who work with the "Vulnerability Sourcebook" and the "Risk Supplement" — two key GIZ publications on climate risk —are essential for learning, progress and innovation, as well as for quality assurance. Parallel to the ongoing exchange of this kind, the community of experts and co-developers is growing — with new applications being developed in various countries.
The virtual community of the CoP will become a platform for the much sought-after and necessary exchange among experts in the field of climate risk and climate vulnerability. The CoP's format will be one of global exchange around technical topics in the field. It will mainly include members from within GIZ but aims to also integrate a handful of external service providers and experts on the topic of climate risk.


About IDA
The aim of the IDA is to create an integrated platform for internal cooperation, communication and information that makes full use of the potential of digital change. For more information see GIZ's Intranet page on IDA
Contact
Sabrina Valeria Ronco (sabrina.ronco@giz.de) or Till Below (till.below@giz.de).
Get-together at the FATA
Please note that there will be a "Climate Risk CoP" event at the bi-annual conference FATA, which will take place on 18-22 June in Bad Neuenahr, Germany.