Advancing Adaptation to Climate Change With ICT Solutions
A changemaker story with Nigerian rice farmers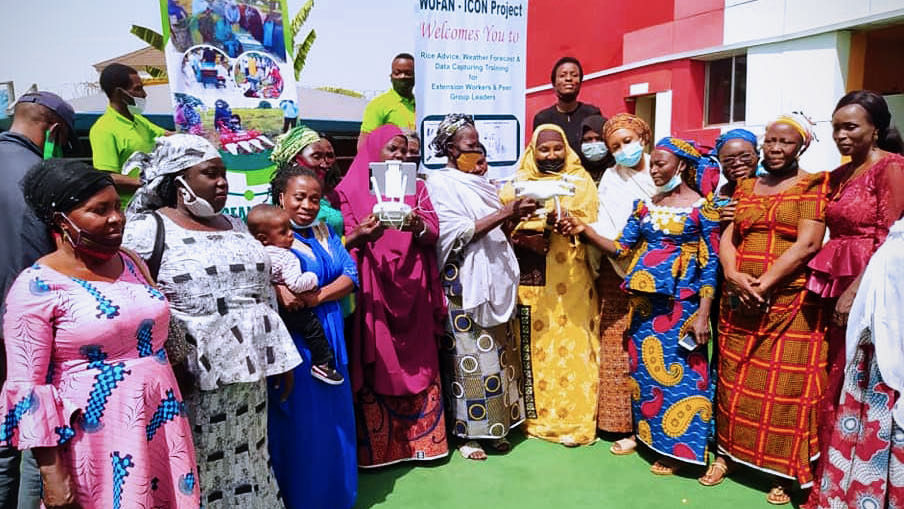 For years, many assumed the digital gender divide to be a symptom of technical challenges. The thinking was that women had limited purchasing power and lesser financial independence compared to men, but they would catch up once the market saw lower prices for devices and connectivity — as UNESCO for the EQUALS Skills Coalition stated in 2019.
Today billions of people have access to more affordable devices and broadband networks. However, it's especially women who lack the requisite skills to take advantage of these technologies to improve their livelihoods. Therefore, specific and tailored training in digital literacy and adoption of solutions and above all interest and perception of technologies as benefits and utilities is important.
The Women Farmers Advancement Network (WOFAN), a Nigerian-based NGO and Matching Fund partner of the Competitive African Rice Initiative (CARI) has trained 60 extension workers each in the states Kano, Kaduna, Jigawa and FCT in Nigeria on advancing agriculture through the deployment of information and communication technologies this year alone. Of the 240 extension workers, 210 are female and 30 male. They are expected to re-train 150 peer farmer leaders each in their respective states of origin. The training was conducted in collaboration with the National Agricultural Extension and Research Liaison Services (NAERLS) of Ahmadu Bello University Zaria.
The training introduced the participants to the RiceAdvise app, an android-based solution that helps farmers and extension workers get the right and needed information for proper agricultural practice as well as the use of moisture meter to get accurate moisture content of crop produce before bagging.
RiceAdvice was developed by AfricaRice to give field-specific recommendations on fertilizer requirements based on farmers' management practices.​ It's a sustainability tool that enables proper nutrient management, i.e. balancing crop nutrient requirement with nutrients in the soil. The app additionally helps tackle the issues of climate change and provides farmers with weather forecasts.
60 extension workers from each of the four states can engage over 150 farmers on modern farm technologies each, thus reaching over 36,000 farmers. If the farmers don't get the right information, it means they have less know-how to increase production and to mitigate climate change impact.
According to Hajiya Garba the training also includes exposing farmers and extension workers to insurance providers to secure their investments.
She notes that WOFAN got insurance companies involved in the training because there was a need for farmers to know what to do in times of climate crises and losses:
We also brought in insurance providers so that they'll give us the necessary products that go in line with climate shock. Last year, a lot of farmers had to face flooding issues and some drought. So now, when the farmers find themselves in that situation, what will insurance companies do? Therefore, we are partnering up with them, to make sure that farmers meet their requirements.
The training is also looking at the use of drones in increasing productivity, advancing farmers and capturing data and the extension workers were trained on the simple deployment of drone technologies.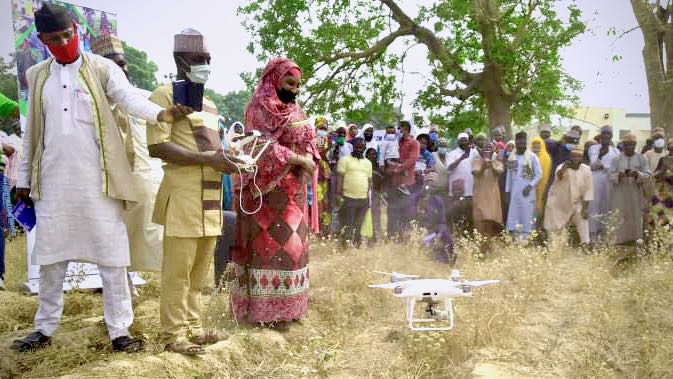 With regards to the cost of the equipment, Hajia Garba said WOFAN had started assisting with technology as grants since last year. Grants were revolving which ensured that the groups using it generated income and the grants became accessible to the community.
It means we have to look for technology and methods to which we can meet the food demand of Nigeria. It's only when we invest in such services that we can assist in providing food, which's going to be the next thing, to knock off non-oil economic production in the country
A study conducted by CARI found that farmers that use RiceAdvice in comparison to comparable farmers in combination to good agronomic practices had a higher profit margin than non-RiceAdvice farmers. In addition to WOFAN, over 4.100 CARI rice farmers use RiceAdvice every season and achieve above-average results.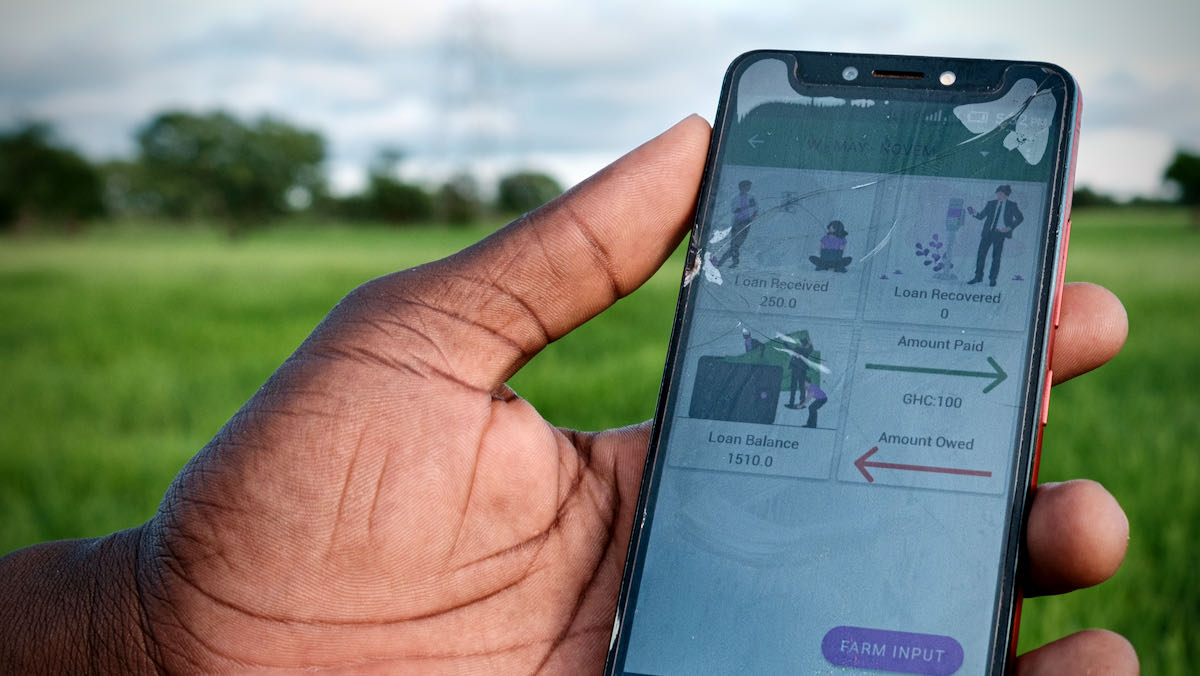 Coming up: The Global Digital Development Forum
Hajiya Salamatu Garba is part of a session at the Global Digital Development Forum on 5 May 11 AM WAT:
Apps for All? Why is AgTech (Still) Sexist?
Thiara Cavadas, Envisioning, Tiffany Tong, Aeloi Technologies, Tomilola Adejana, Bankly, Hajia Salamatu Garba, Women Farmers Advancement Network- WOFAN, Oluwakemi Bamishaye and Elke Sümnick-Matthaei, GIZ
Guiding question: Despite decades of advocacy on gender equality and all the interventions in the sector, why are we still miles away from truly implementing agricultural solutions by and for women?
The session will explore how technology reflects the values of its creators and why women have to be at the forefront of developing future technologies. Concretely, female AgriTech entrepreneurs in Nigeria and Nepal will share how being a woman has influenced the design and implementation of their digital solutions. You'll also hear why and how AgriTech needs to be adapted to the realities of women end-users, who are too often further marginalized as a result of biased tech solutions that do not consider women's needs and social norms.
Be part of the GDDF, go to https://digitaldevforum.com/agenda/ Recordings will be made available.
Contact
Oluwakemi Bamishaye, CARI Digital Solutions Advisor, oluwakemi.bamishaye@giz.de
Maimuna Lawal, CARI Value Chain Advisor, maimuna.lawal@giz.de