Sécurité Alimentaire, Nutrition et Résilience
Le bon état nutritionnel est à la fois un résultat et un élément clé du développement durable. Toutes les formes de malnutrition – que ce soit une ration calorique insuffisante, des carences en micronutriments ou un excès de poids – ont non seulement un impact sur la santé des individus mais aussi sur les performances économiques de nations entières et sur leur résistance aux chocs. Une nutrition adéquate constitue une exigence fondamentale pour le développement physique et cognitif des enfants et a donc une forte influence positive sur la réussite au plan éducatif, la productivité en termes de travail et les revenus gagnés ultérieurement dans la vie. Par conséquent, les investissements destinés à améliorer la sécurité alimentaire et la nutrition, en particulier dans les premiers 1 000 jours de vie, sont parmi les interventions les plus rentables afin d'assurer le développement durable, la réduction de la pauvreté et la croissance économique.
L'orientation thématique du Groupe de Travail sur la Sécurité Alimentaire, Nutrition et la Résilience se situe aussi bien dans le cadre de la SEWOH – l'initiative « Un Monde sans Faim » du ministère fédéral allemand pour la coopération économique et le développement (BMZ), qui adresse l'insécurité alimentaire et la malnutrition par divers moyens, particulièrement en Afrique et le mouvement mondial « Scaling up Nutrition Movement », qui mène un plaidoyer pour des actions et investissements en vue d'améliorer la nutrition maternelle et infantile depuis 2009.
Le Groupe de Travail sur la Sécurité Alimentaire, Nutrition et la Résilience a été lancé lors de la Conférence de SNRD Africa en mai 2017. Il vise à favoriser les discussions systématiques sur les expériences de ciblage, de planification, de mise en œuvre et de surveillance des activités et approches liées à la sécurité alimentaire et nutritionnelle.
Le groupe partage les informations et organise l'apprentissage par les pairs entre les programmes membres en Afrique et les programmes sectoriels en Allemagne, les personnes-ressources au siège social GIZ, les consultants en freelance affiliés et les autres réseaux travaillant sur des sujets similaires. En outre, les membres du groupe essaient de saisir les opportunités de se rencontrer lors d'évènements tels que les ateliers régionaux et conférences sur des sujets d'intérêt commun ou les ateliers et stages de formation organisés conjointement.
Thèmes
Flux de travail provisoires
Nutrition dans l'Agriculture

Nutrition dans les Contextes Fragiles, LRRD

Changement des Comportements pour l'Amélioration de la Nutrition

Plaidoyer pour la Nutrition
Les Objectifs de Développement Durable ne seront pas atteints sans des investissements adéquats et soutenus dans la bonne nutrition. La malnutrition affecte la productivité des gens qui, à son tour, réduit la croissance nationale. En ce sens, la malnutrition représente un obstacle souvent invisible à l'atteinte des ODD. La bonne nutrition est donc aussi bien un résultat du développement qu'une condition préalable pour celui-ci.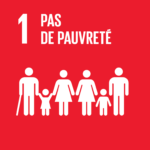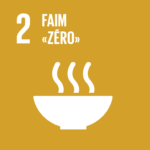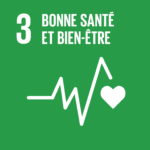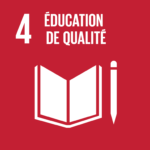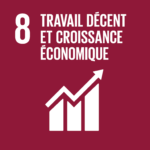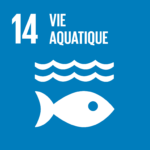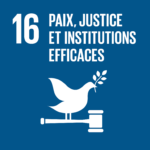 AGROPROCESSING:
SOLAR ENERGY FOR THE DRY SEASON
Attempts to preserve food are as old as mankind itself – already thousands of years ago humans applied techniques to increase the shelf life of foodstuff and therefore be able to store it for times of scarcity. However, not every conservation technique is easily adaptable to any context worldwide and sometimes it requires alternative ideas to make time-tested technologies suitable for a new context. One of these adaptations is currently successfully being tested in the Ethiopian highlands; the heat of the sun is employed to process raw food materials and thus preserve them over time.
Nous nous réjouissons de votre participation et de votre contribution !
Katja ALTINCICEK
Porte-parole
Accès à l'Espace de travail
Les membres de ce groupe de travail collaborent de manière virtuelle
Entrez dans la plateforme communautaire interne