Farmer Organisations as Change Agents for the Transformation of Agriculture and Food Systems
New policy brief available in English and French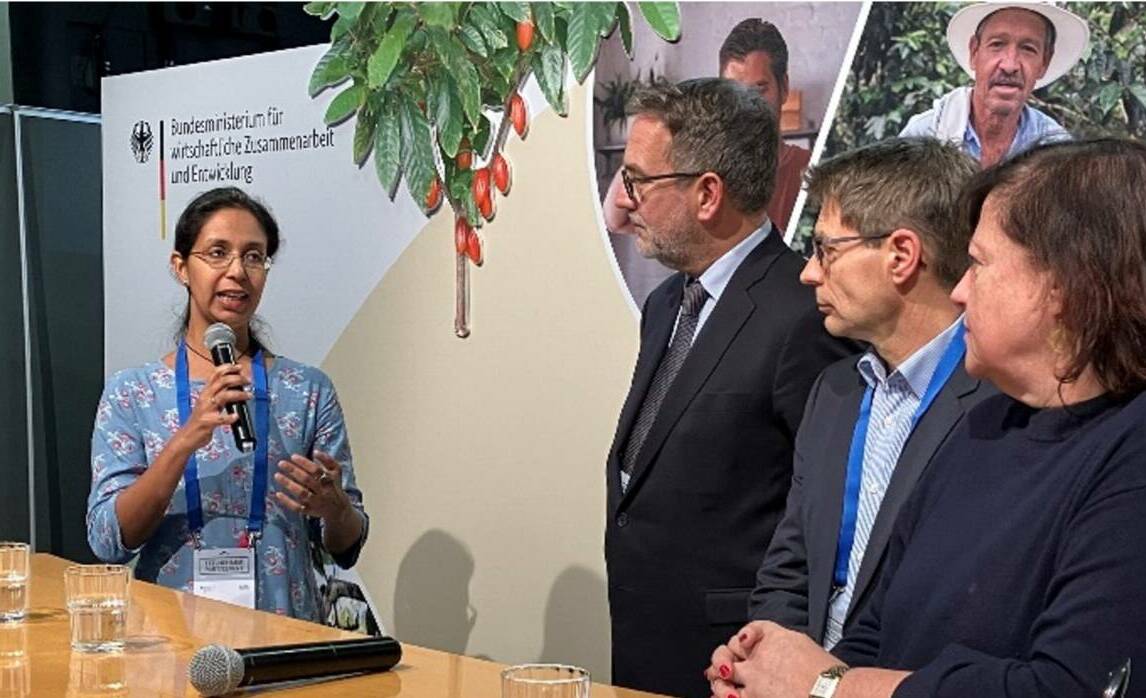 The Added Value of This Article
Hover over to have a look!
Shamika Mone, President of the Inter-Continental Network of Organic Farmer Organisations (INOFO), at the Berlin International Green Week ⎮ © Claudia Jordan/GIZ
What is the contribution of farmer organisations to the transformation of agricultural and food systems, rural development and the empowerment of their members?
At the SNRD conference in Senegal in October 2023, the Global Project on Strengthening Farmers' Organisations for Sustainable Agricultural Development, which is being implemented in Burkina Faso, Togo, Ethiopia, Kenya, Uganda, Zambia and India, presented their recent policy brief on the state of the research literature.
The main findings underline that farmer organisations increase the income of their members through marketing, capacity building and financial support, and enable farmers' participation in political processes. At the same time, farmer organisations improve climate and natural resource protection by promoting the application of agroecological principles. Constraints for farmer organisations include organisational weaknesses, insufficient funding and policy failures.